Reply
Topic Options
Mark Topic as New

Mark Topic as Read

Float this Topic for Current User

Bookmark

Subscribe
Highlighted
Multiplayer Melee Thread
[ Edited ]
27 replies 1617 views Edited Jan 7, 2013
As all of you are well aware, melee will be a huge part of The Last of Us. So it only makes sense that it would be a huge part of competitive (assume that there will be) multiplayer. In fact, there is a melee booster for preorder for multiplayer, so there has to be some sort of elaboration when it comes to the execution of melee of multiplayer. How should this be done successfully? This is how:
Even though there will be melee boosters, let the opposing player have an equal chance of winning a brawl as well. Referring back to the that melee booster, it should come with some cooldown period, depending on how long the melee brawls should drag out. Something along the lines of one powerful melee attack every 30 seconds or so.
Have the ability to choose between swift, weak jabs or lengthy, powerful swings, at least during fisticuffs. They must be balanced in such a way that if both fighters of different strengths were to finish their deadly combos at the same exact time, both would die.
Have the ability to hold human players as shields. Here's the idea:
A player has the jump on a player. The sneaking player MUST hit the other player to initiate a sort of knockdown state, but can be quickly regained depending on how fast the player that was hit was mashing a button, say square.
If the sneaky player is fast enough, he can initiate a "grabbing a human shield" animation and use him as a shield.
For the shield to escape this position, the player must enter a random sequence of buttons that appear on top of the screen. Now, depending how deep the shield was originally in a knockdown state, the more "knocked down" he was, the more buttons must be pressed. If the buttons are pressed flawlessly, the shield can sneak a hit on the person that was holding him and run away. If the way the player pushed in the sequence was flawed, he will only escape without hitting the other person. So it is advisable to really hit him hard for him to have a longer sequence of buttons to push, therefore increasing the chance of him messing up the sequence.
You CANNOT automatically assume a shield. You MUST initiate a knockdown state on the other person.
Shooting a buddy that is assumed as a shield is the only time Friendly Fire will be on. For the rest of the time, NO FRIENDLY FIRE!
You CANNOT automatically kill the shield, You can only push them away or throw them on the ground. Then, you can do as you please, sort of like MGO (If anyone has played it) SEE BELOW VIDEO FOR EXAMPLE
0:47 to 0:52
If you have a gun in your hand, it should be way weaker than any exclusively close range melee weapon. This will encourage people to take the time to draw out their melee weapon instead of just having a melee weapon already in their hands. This will have the player think, "He's close to me. Should I stick with my gun and risk the chance of missing my shots and landing me with a weak melee weapon or should I take out my exclusively melee weapon?" This creates another fair variable to think about.
Sharp weapons such as cleavers, machetes, or axes can serve as power weapons. These weapons at least should have limited number of uses before it deteriorates or it breaks. When it does deteriorates, let it become a weak, blunt weapon, such as having the sharp part of the axe fall off and only getting to use the shaft of it.
Absolutely, positively, NO QUICK TIME EVENTS of any kind! We don't need these gimmicks and we certainly don't want melee to be judged by people's internet connections, which brings me to my next and final point...
LAG. the ultimate culprit, the purveyor of rage, the unfair judge of battles. Face it, Lag plagues the multiplayer universe of all games. However, this game in particular, which has a deep melee focus, will be severely punished if the netcode configurations are not established way better than Uncharted's. The easy way, which is dedicated servers, will simply not be used. If it wasn't used in Uncharted, a successful, well established franchise, there will be next to nil chances of it appearing in The Last of Us, a new IP. This is why I hope Naughty Dog has learned their lessons from Uncharted 3 and can now efficiently reduce lag in The Last of Us. The game's main central focus, the melee combat, is doomed if the proper netcode precautions are not met. Do not disappoint, Naughty Dog.
That's it (for now). If any of you have suggestions, I'll update the OP.
Lombax Warrior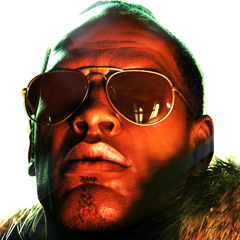 Registered: 01/04/2013
Offline
141 posts
Lombax Warrior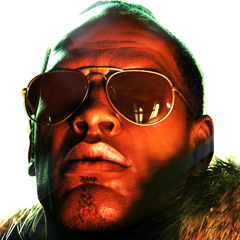 Registered: 01/04/2013
Offline
141 posts
Lombax Warrior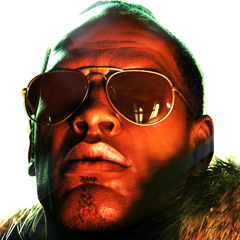 Registered: 01/04/2013
Offline
141 posts
Re: Melee in Multiplayer and How it should Work
Jan 5, 2013
Lombax Warrior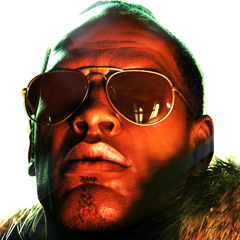 Registered: 01/04/2013
Offline
141 posts
Lombax Warrior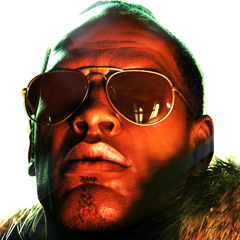 Registered: 01/04/2013
Offline
141 posts