Reply
Topic Options
Mark Topic as New

Mark Topic as Read

Float this Topic for Current User

Bookmark

Subscribe
Highlighted
iqbal64255
Hekseville Citizen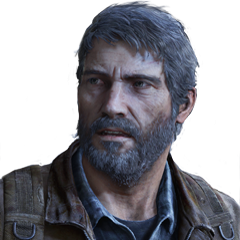 Registered: 07/15/2012
Offline
349 posts
Sep 22, 2012
2 points I must make - the e3 demo wasn't really "everyone for themselves", its was Joel and Ellie versus a group of Bandits, or hunters I guess.
Also theirs already a "multiplayer idea" forum, and people kinda get mad whenever you make a new one, but I will add on to this anyway.
Im hoping the multiplayer will be competitive and have a multiplayer co-op feature, like in uncharted. I would like the multiplayer to be like the singleplayer aswell, by that I mean the single players realistic so the multiplayer should be too, for example, no power weapons, guns and bullets should be scarce, because the world has stopped producing them. Also, how do you guys think the customization should be like? I mean character customization can stay how it is, I don't really have a problem with it, but I mean class/weapon customization. Should it be there, because in a game like this I really don't think you should start out with a gun, I think you should start out with a melee weapon, and it breaks after a few hits, and you have to find guns (and ammo, yes), which are pretty rare, but you can find other melee weapons. Aswell as fist combat, I think it shouldn't be like uncharted multiplayer but should be something like the singleplayer, so instead of hitting eachother two times to kill eachother theirs acually some interactivity. I also think the health bar should stay in multiplayer aswell as the crafting system, so you can make medic kits and stuff if your health is low. The maps should be a bit large so you don't run into someone every second, but also that you won't be able to find anyone.
I guess thats kinda how I would like the competitive (if it's gonna be competitive) to be, nothing super fast paced like CoD or uncharted, but a game with tactics and thinking, like Ghost recon: Future soldier.