Reply
Topic Options
Mark Topic as New

Mark Topic as Read

Float this Topic for Current User

Bookmark

Subscribe
Highlighted
Melee Ideas!! :D
[ Edited ]
6 replies 255 views Edited Apr 13, 2013
Okay, so I know that this is probably pointless, but I wanna get it out there anyway.
I think that when Joel goes into "melee mode", the player should have to push a seuence of buttons, to keep the combo going.
IT'S NOT ABOUT WHAT BUTTON YOU PUSH, BUT ABOUT THE TIMING!
Also, button prompts DO NOT show up on the screen, I dont want it to be like Tomb Raider.
If your time is off, Joel misses a swing, he then stumbles, & the enemy has a chance to kick your **bleep**.
From what I've seen, the melee looks automatic. Push 1 button & Joel does the rest.
I'm not sure if you guys already know how the melee works or not, but if you did, sorry.
Please dont flame me.
I Only Post Everything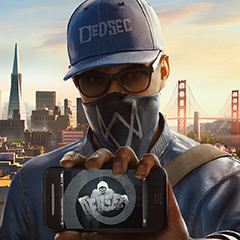 Registered: 01/25/2012
Offline
789 posts
Re: Melee Ideas!! :D
Apr 13, 2013
Hehe, yeah just a bit pointless mate
I think the melee sequences are controlled by the player - square as always controls probably a standard punch, triangle perhaps a grapple or shove and circle as a defensive move. It's too early to make any assumptions on how it works though, regardless of all the gameplay we've seen we can't narrow down to any possibilities. If it's a gameplay mechanic suggestion, you're better off directing it to multiplayer, as that may not be finalised. However it's highly unlikely they're rummaging through posts in the forum because they're out of ideas.
- Flame
Apr 14, 2013
I don't there is any reason to think circle will be a defensive button. There is reason to think triangle will (fadi stuff).
And about the OP... please, no. It shalln't be about the timing and sequences of buttons, invisible or not. It shall be about the set up, about choosing when to go into melee, giving where the enemies are and what weapon you have and whether you can get a jump on the or not.
And I flame you with all my power for suggesting invisible QTE! Burn!!!
Apr 14, 2013
Well, my only REAL concern was thats the melee would be jenky, like Uncharted 3.
I hated how the HUGE obvious button would appear at the bottom corner of the screen....
Give me a challenge Naughty Dog.
-Make the melee like Arkham city (Meaning DO NOT SHOW ME A BUTTON PROMPT)
Apr 15, 2013
I think the Crushing difficulty in Uncharted didn't show those button prompts. That kind of prompt isn't a big deal. They are just there so that the beginners can get used to the system. But you can react to stuff without the prompts. That's what matters. But in God of War or Heavy Rain, it is all about the prompts... you cannot react to what you're seeing in the game.