Reply
Topic Options
Mark Topic as New

Mark Topic as Read

Float this Topic for Current User

Bookmark

Subscribe
Highlighted
Melee Combat - The pax east footage
24 replies 1148 views Edited Mar 25, 2013
So, As you all probably remember from this trailer, the melee system looks ****ing epic. How he runs to the bandit and slams him against the desk and how he gets ambushed in the doorway and ducks under a swing and delivers 4 menacing realistic punches. http://www.youtube.com/watch?v=-OItRV33DfA
But sadly here we see (Less spectacular) footage of melee, with the bald guy that loves melee and dying xD http://www.youtube.com/watch?v=hRFoNXMQmNk&feature=player_embedded
It looks as if, although well connected, most of the melee encounters in the e3 demo were started with stuns, like the wall attack. But in the hallway, in the doorambush, it was crystal clear dodging and punching, it looked like a freaking movie the melee was so smooth. Ether the entire encounter was a Quick time event or the Pax east gameplay with the bald guy showed its true colors. Now, don't mistake my meaning. Its quite clear the bald guy wasn't that smart and that the dev was much more understanding of how it all works but I'm not talking about skill, I'm talking about the natural melee combat. 1v1 Up-close. No stun. It seemed sorta connected but also very shacky and unclear. Its like they polished the **** outta the melee in the E3 demo.
Peoples thoughts please!
.
I Only Post Everything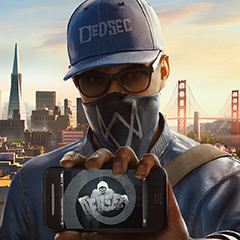 Registered: 01/25/2012
Offline
789 posts
Re: Melee Combat - The pax east footage
Mar 25, 2013
Very good point mate. Yeah It did look pretty sloppy in comparison to E3 (Which is weird because time has progressed therefore shouldn't the melee?). The thing with that though is how different the melee was executed each time. What I'm saying with that is how he started things off. It was different every time, he never really just waltzed up to him and mashed square. There was a stun (Ellie's brick), surprise attack (on the shotgun hunter), the bottle stun (thrown then followed up by a massive smack). The similarity between each time he opened with a thrown object is seen twice in two different demos. In the PAX 2012 demo we see the bottle throw for the first time, he hits him with the pipe. We see it again in the infected gameplay, the exact same animation just a post instead of a pipe.
People claim the gameplay segment is months old, therefore hasn't had any time to be properly fixed. Very strange they'd do that. One thing I noticed with the E3 demo, is there was actually two pieces of footage made, of the same playthrough. The one we all know is a polished version of the original, which looks perfect. The under-the-radar one however, looks like this recent one.
Re: Melee Combat - The pax east footage
Mar 25, 2013
The E3 and the PAX demo almost look like different games. The PAX demo looks like TLOU while the E3 demo almost seems like it could be a TLOU sequel lol. There's such a difference in quality. The E3 animations, hud, combat, camera - everything looked to be on a much higher level than the PAX footage. Of course, the PAX demo is a pre-alpha build of the game, but still, I can't help feeling that the final version of the game somehow won't live up to the expectations set by the E3 demo. Hopefully I'm wrong.
Youtube channel: harrisj1616
Twitch: harrisj16
Re: Melee Combat - The pax east footage
Mar 25, 2013
Thank you for the footage and for staring this thread.
From this footage I think I got the information I was most curious about: what happens when Joel goes head-on against someone in melee.
And I think the big difference that you're wondering about actually came from this... going head-on. That's what the bald guy did. The result is: if you go head-on, Joel defeats the enemy, without taking damage (that was my big doubt), but does it slowly (with many hits). If you perform a good approach (like in when the devs are playing), however, Joel performs a much smoother kill. A good weapon also helps. So, the bald guy was pretty much killing Runners (not bandits) in the worst possible way, without a good approach and without a good weapon.
And going head-on against a clicker is cool. He wins
I also got another good piece of information from this footage: an enemy may interrupt your combo, while you're attacking his friend. A clicker kills Joel while Joel is pinninga Runner to the wall, before Joel finished the Runner. I was hoping for that. That was cool.
I still think there is no defense button, nor QTE. It's just pressing the melee button and the result will be determined by your approach and your weapon.
_________
Having said all this, I do agree that the attacks looked weird in this footage, kinda like a little too fast and not so organic.
And ND was very smart about showing the game being played by pros, before letting regular people play it. Imagine if we'd seen this before seeing anything like the E3 demo
Re: Melee Combat - The pax east footage
[ Edited ]
Mar 25, 2013
The demo shown at PAX 2013 was pre alpha demo. It says it plain as day before the demo even starts. the E3 demo was a polished demo! How do I know, look at this video of Druckman talking about the E3 demo.
http://www.youtube.com/watch?v=n9dQ8aXivcg
I wouldn't have any concern about this matter, because that's the reason why Naughty Dog delayed the game's release, to add more polish for the game to meet Naughty Dog's high standards.
Re: Melee Combat - The pax east footage
Mar 25, 2013
Re: Melee Combat - The pax east footage
Mar 25, 2013
Some interesting stuff about combat in here http://pastebin.com/66Xud0fx
Re: Melee Combat - The pax east footage
[ Edited ]
Mar 25, 2013
A defense button... That's weird. Can you please tell me roughly where you found the text that suggests a melee defense button? It's a long list. Or just copy and paste or type the little text here, please.
I've also noticed that some attacks do not stun/interrupt Joel. In one of the videos, he continues to combo a Runner, while another Runner is clawing on him. I didn't expect this kind of thing.
Re: Melee Combat - The pax east footage
[ Edited ]
Mar 26, 2013
Thank you all for the swift replys.
Yes, it does appear it was a pre-alpha demo making me feel so much better xD It explains alot. And I think I figured out the way it works thanks to everyone's posts on thoughts and knowledge. The melee combat is split into 4 groups.
1# Being the stun attack. That's where Joel throws a bottle or like when ellie threw that brick giving a automatic kill, If attacking while the bandit is still stunned. http://www.youtube.com/watch?v=-OItRV33DfA (Head to 5:26 for stun attack.)
2# Being stealth attack. Like when grabbing a runner or bandit from behind and chocking or shiving. http://www.youtube.com/watch?v=-OItRV33DfA (Head to 3:44 for stealth grab)
#3 Being QTEs. (Quick time events, Like in God of War) As seen in the http://www.youtube.com/watch?v=P-K96WbXawE trailer when the bandit is drowning Joel at 1:28, that could be a QTE or in http://www.youtube.com/watch?v=Be-EL-G6MS0 at 2:16 with the glass choke. How do I know there are Quick time events? This image used to be in a trailer released at pax. As I try to find it though It won't upload. =/ I think they froze it. The trailer is in the http://community.us.playstation.com/t5/The-Last-of-Us-General/Update-6-Interviews-from-PAX-TLOU-will... Forum. Although it is no longer playable from what I see. Pretty sure it was ether part 1 or part 2. But anyway it said press Square repeatedly.
#4 Being Head-on melee attack. This is where a enemy has not been stunned nor are you attacking from behind. The combat consists of Attacking and dodging. And, also in this footage, you hear him say how the melee works together with the environment. So if you attack a bandit near a wall there is a good chance Joel will use the wall to his advantage, automatically. You probably wont need to press a special button. Same will possibly go with desks, glass, cliffs, etc. http://www.youtube.com/watch?v=hRFoNXMQmNk&feature=player_embedded
Also, thanks to AKyemeni post, it looks like making a enemy "Knee" Falling to all four or kneeling will give you a massive advantage. And allow you to grab.
plaZeHD7
I Only Post Everything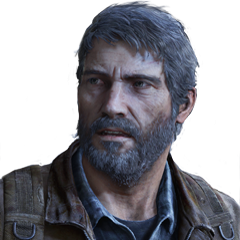 Registered: 12/21/2012
Offline
875 posts
Re: Melee Combat - The pax east footage
Mar 26, 2013
The melee attacks were realistic and just as smooth as the E3 melee attacks. But the sound was off. In the E3 demo the sound was uncompressed and when Joel punched one of the survivors it sounded like a real punch. But on the PAX East Demo it was just off. And of course since the survivors were human it felt more natural.