Reply
Topic Options
Mark Topic as New

Mark Topic as Read

Float this Topic for Current User

Bookmark

Subscribe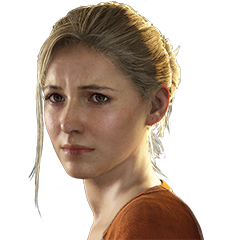 Offline
Re: Is Naughty Dog the best developer in the business?
---

FUIVT0PLAY wrote:


All these are tied for first;

Rockstar, Naughty Dog, "Former" EPIC

Red Dead Redmeption was the first Rockstar game I've played. My parents always banned any Rockstar or GTA titles in the house, so I never had the chance to play GTA until GTA IV, which was actually pretty cool, too. I'm eagerly awaiting GTA V, 'cause that's going to be amazing! Oh and L.A Noire, but that isn't really a Rockstar produced and Developed game, it's from Team Bondi, but Rockstar had a helping hand.

Naughty Dog, because of Uncharted. I always wanted to play Uncharted since I heard about it. It looked really cool, and really well made. I finally bought a PS3 back in January 2013, picked up Uncharted 1, played it and went out and got Uncharted 2 and 3. Hands down one of the best games I've played, although Uncharted 1 had some awful guplay. I mean, who dodges bullets at point blank!?! With The Last of Us coming out, I'm really looking forward to it. I know it will be amazing. The demo was awesome, and you can tell Naughty Dog has put a lot of time, care, and effort into making an amazing game.

EPIC games made The Gears of War Trilogy, then died shortly after. With the departure of Cliffy B, Rod F, Quinn D, and Mike Capps, EPIC soon became a lackluster **bleep** producing company. Gears of War: Judgment should never have been made. So many rips from the Gears of War 3 wave 2 DLC was cut from Gears 3, and put into GOW:J. Being a Gears man at heart, I loved Marcus Fenix's gruff, no **bleep** attitude and the little quips between the characters, especially between Cole and Baird. Hands down, "Former" EPIC was one of my favorite game developers, and I think, has had a very interesting impact on this generation, to say the least.

---
I agree with everything here. But after playing Uncharted, ND will always have a special place in my heart, right beside Rockstar, and "former" EPIC.
_______________________________________________________________
Naughty Dogs #1 Fanboy!
"I hate cliff hangers." -Ellie.
Asshatery knows no boundaries.
Highlighted
Re: Is Naughty Dog the best developer in the business?
The fact that we're comparing Naughty Dog to a company that seemingly is launching their own console (Steambox - Valve) is pretty incredible.
All I know is that in my top 5 games of this generation, 3 of them are likely to be ND titles. In short: Yeah, they're the best **bleep** developers out there. They've never let me know and they constantly trump my expectations.