Reply
Topic Options
Mark Topic as New

Mark Topic as Read

Float this Topic for Current User

Bookmark

Subscribe
Highlighted
Infected Preview Thread
[ Edited ]
22 replies 783 views Edited Feb 4, 2013
From Globe and Mail:
When The Last of Us was revealed at the Electronic Entertainment Expo last summer, we saw how the game's human enemies, survivors just like us, were ruthless. Like wild animals trying to eke out an existence they were as likely to kill you for your shoes as talk about the weather. For the first time, though, we were about to confront the creatures that justified the use of the word "horror" in descriptions of the game.
The adventure video game from Naughty Dog (most recently developer on Sony Playstation's exclusive Uncharted series) is scheduled for release on May 7, and at a press event Los Angeles on Thursday, January 31, media were finally given an opportunity to play another early stage of the game. Even in an alpha stage of development, the controls were responsive, the world fully fleshed.
Even abandoned, Boston looked beautiful. The buildings were in various stages of destruction, sure, but nature had begun to take back the environment, so what used to be the city centre was almost verdant.
We're told it's been about 20 years since a pandemic fungal infection nearly obliterated the human race. I'd become Joel, a black market smuggler in one of the last quarantine zones remaining, in a section of what used to be Boston. The zone, run by the military, was under martial law, and punishment for violating the rules was execution. My partner, Tess, and I had been tasked with delivering Ellie, a 14-year-old who'd never been outside the quarantine zone, to a militia somewhere. Out there. Beyond the safety of the protected zone. Beyond the Outskirts.
There was a downpour as we picked our way through the streets of what was once the downtown core. Soon after the fungus began to spread, the military bombed this area in an attempt to eradicate the infected. As Tess told Ellie, the tactic seemed to work. For a while. Water cascaded through a ruined office building as the three of us carefully picked our way down through floors and walls all canted and askew. The deeper we travelled the quieter it became, save for the sounds of dripping. And clicking.
The fungal infection takes control of human bodies in stages. Stage one victims, what Tess and I call Runners, are not in control of their actions. The last vestiges of the people they once were can only be sensed in their cries of pain and anguish as the fungus makes them chase after new hosts for spores. Stage three infected are referred to as Clickers because the creatures, barely recognizable as former humans, navigate by echolocation.
Runners may be fast, but at least you can punch your way out of their clutches. If a Clicker touches you, you're infected. Game over.
Scavenging supplies, like blades and binding, alcohol and rags, sugar and explosive materials, is critical to survival. As is crafting those raw materials into things like medical kits, shivs, upgraded wood planks and crowbars. Ammunition for firearms is scarce, so I used melee and stealth attacks whenever I could.
My "focused listening mode" enabled me to detect infected in the near proximity and to anticipate their movements. We stay low and hidden from the Clickers, distracting them by throwing bricks and bottles away from where we are. But when we've descended to what used to be a subway station there are just too many. Time and again we are overwhelmed by the Clickers and Runners, unable to find a way through to safety.
Of course, in The Last of Us, safety is a relative term.
http://www.theglobeandmail.com/technology/gaming/game-reviews/face-to-face-with-new-horrors-in-the-l...
From Eurogamer
It's coming up to 8pm, and the crowd assembled in an LA warehouse for Sony's latest showcase event is slowly starting to thin. Evan Wells, a member of the Naughty Dog team since the days of Crash Bandicoot, is also making for the exit. He was up 'til 3am working through the demo of The Last of Us that we're being presented with today, and now he's heading back to stage and capture the screenshots that will accompany this morning's previews. Wells might be senior - in what's coming up to 15 years at the studio, he's worked his way up to studio director - but he's not above grunt work.
The reason it's Wells that's taking the shots, and taking on a job that'd normally be doled out to a less experienced member of the team is because, like all of his colleagues at the studio, he's a perfectionist. It's a perfectionism that's always been evident in Naughty Dog's games, especially so with the PlayStation 3's Uncharted series. Making adventures that are so breezy doesn't happen without hard work, and an awful lot of it.
But it's also a perfectionism that in the past has perhaps not left much room for the player. Uncharted 3, for all its indubitable splendor, was a game that was famously fussy whenever you dared delve from the script, and one whose strong sense of cinema sometimes detracted from the freedom that's expected of a video game.
The Last of Us is different. It's still undoubtedly the work of the studio behind Uncharted, even if it's being developed by a freshly-formed team within Naughty Dog's LA offices. There's the same interest in character and character development, embodied here by the central relationship between Joel and Ellie, and glimpsed in this first playable demo as Ellie's escorted by Joel and his partner Tess out of a dilapidated Boston that's been serving as one of the key quarantine points in a disease ravaged world.
"There is a sense that you're murdering people, and that's something that I wanted to explore with this game. Not so much to move away from Uncharted, but because it was an interesting challenge to say, 'I'm not the good guy.'"
Neil Druckmann, creative director
There's the gently overstated character animation, in which data from motion capture sessions is elaborated on by animators, giving every movement a distinct and characterized feel - and ensuring that Joel has the same slightly elastic feel in his traversal as Nate Drake, and the same grounded relationship with his environment.
It's also there, in part, in a sense of cinema that's shared between the two games, although it's here that The Last of Us and Uncharted start to take separate paths. Whereas Uncharted dips into the fantasy and adventure of Indiana Jones, The Last of Us leans on the grittier world of The Road and other post-apocalypse classics, telling the story of survivors struggling to stay alive 20 years after an infection has devastated the planet, leaving cities deserted and creaking under dust, the concrete cracking through blooming weeds.
Explore these cities, and it's a very different experience from the free-flowing adventures of Uncharted. The playable demo starts on the outskirts of the city; its ruined skyline visible on a grey horizon. Joel hulks himself up ledges, clearing passages in an abandoned office for Ellie and Tess by heaving around discarded photocopiers. There's a tension here though, that is unlike anything that Naughty Dog's conjured up in the past.
Once you're through the city, winding down through broken pavements and corridors until you find yourself in the dark cellars, it's a tension that's almost unbearable. Waiting in the shadows are the infected, people who've been struck down by an extreme illness inspired by the cordyceps fungi. They're a grisly bunch, their features shredded apart by an infection that attacks in stages.
First up there are the runners, those in the early stages of the disease who still retain some humanity, and who are powered by a sense of desperation. Their senses are dimmed, though if you find yourself in their sightline they'll make a line straight for you - ensuring that it's best to dart from cover to cover to avoid being overwhelmed.
Then there are clickers, those that are in a more developed stage of infection, their heads burst through with fungus, their facial features completely ravaged. As such, they're not able to see you, sensing you instead by echo-locating and demanding a slightly different form of stealth. Countering that, Joel's got the ability to focus on his surroundings - pressing down on the R2 button will wash the screen in monochrome, the outlines of the infected visible through walls.
The first encounters with the infected, taking place in the near-dark and soundtracked by a pounding bass thump, are deeply unsettling. Thanks to the savage consequences of an encounter, it's likely that they'll remain so throughout the game; if Joel succumbs to an attack from a clicker, there's a split-second view of his neck muscles being ripped off before the screen snaps to black.
The Last of Us, as has been made clear from last year's brutal E3 demonstration, is a violent game, and often to a deeply unpleasant degree. It's a world away from the sanitised slaughter of Uncharted, although it's necessarily so - whereas Nate's mass-murder was an extension of the matinee mayhem of Indiana Jones, Joel's killings tie into a bleaker vision.
"This game has a more realistic tone," says creative director Neil Druckmann. "There is a sense that you're murdering people, and that's something that I wanted to explore with this game. Not so much to move away from Uncharted, but because it was an interesting challenge to say, 'I'm not the good guy. And I'm not fighting the bad guy - I'm fighting other survivors and they just have a different goal to me.'"
Even when a barely human infected is the subject of Joel's violence, it's still unnerving - takedown kills using shivs that are crafted from everyday items are panicked, hurried and met with a fumbling splat. It might seem odd to praise a game based on a fanciful apocalypse for its realism, but there's an authenticity to every part of The Last of Us's world that helps make it all the more chilling, and all the more effective.
The authenticity is not just in the relationship between Ellie and Joel, or the real-world inspiration for the disease that's triggered humanity's downfall. It's also within the game's systems, and within the crafting that's central to The Last of Us's taut, frenzied combat. Here, items are constructed on the fly from everyday flotsam - scissors, rags and broken glass - to create weapons that are ferociously effective.
There's one other element in The Last of Us's play space, although right now it's the least convincing. Partner AI's an integral part of the game's make-up, where the relationship that's core to Joel and Ellie's story informs the moment to moment play - but currently, it's nearly non-existent, the non-playable characters happy to dumbly run around and reluctant to offer any help.
It's perhaps because, Naughty Dog suggests, that this early on in the game, Ellie's abilities still haven't fully evolved - and they're still working through how exactly she helps Joel throughout the game. "We played very early on with being able to give Ellie commands," says Druckmann. "Then she would do those things, but then we found out that you had an automaton by your side. It doesn't feel like a person. So, what if she could do those things, but on her own do those things?
"Having proven so adept at telling its own stories, The Last of Us feels like a Naughty Dog game that finally allows players to tell their own, offering a space in which there's a palpable sense of terror, and a broad set of possibilities."
"I was playing the game last night, and I had this moment not with Ellie but with Tess, but I didn't realize it was the last bullet in my shotgun. My back's up against the wall, and I realize I'm dead - and then all of a sudden this gunshot comes out of nowhere, and I look up and it's Tess. And I felt that was awesome - I felt like I had a partner in there."
Having proven so adept at telling its own stories, The Last of Us feels like a Naughty Dog game that finally allows players to tell their own, offering a space in which there's a palpable sense of terror and a broad set of possibilities. Late in the play-through, we get to craft one of our own. With one bullet left in the stock of Joel's shotgun and a single freshly crafted molotov in his backpack, we're presented with a room with three creepers and a single runner; a grisly puzzle that plays out with grim results. The shotgun shell's used to kill the runner at the far end of the room, the Molotov used to disperse the two creepers standing side-by-side while the final creeper's seen off with a flurry of desperate hand-to-hand blows.
It feels like a big departure for Naughty Dog, far removed from the linear shootouts of Uncharted. "We're very ambitious sometimes, to the point where we drive ourselves mad," says Druckmann. "And we thought at an early point that we're going to go very systemic here, and probably beyond our experience. We do that with every game, we want to leave our comfort zone. But again, it felt like this game required it - if I'm going up against infected and humans, they have to all have this very robust behavior."
And it feels, after the tightly controlled action of Drake's Deception, that Naughty Dog's finally learning to let go, and to allow its players a little more freedom. Allowing that, and allowing the same level of polish and spectacle that has made the studio one of the most revered and respected this generation, could well ensure that The Last of Us is its most ambitious game yet.
From PSU
Last week, I was lucky enough to play 20 minutes of perhaps the most highly-anticipated PS3 exclusive of 2013. The Last of Us astounded me on an emotional and technical level, but given the game's superficial third-person similarity to Uncharted, I was especially eager to compare the controls and general feeling of The Last of Us with its adventuresome forebear.
What I discovered is that The Last of Us is another beast entirely, an organic and fluid experience wholly distinct from the third-person shooting of Uncharted. Most notably, there is no dedicated button for taking cover in The Last of Us. Instead, Joel will press against objects and walls naturally as the player moves slowly - or stealthily - towards them. He can move away without problem, easily breaking into a jog or sprint when necessary. It's an appropriate change, because staying still and hunkering down in The Last of Us almost certainly means imminent death.
In other aspects, similarities between the two games are easy to draw. L1 raises your gun (or object), while R1 fires (or arc throws). The D-Pad is used to cycle between equipped weapons and items, Square initiates melee strikes, and X is used for vaulting and jumping. The Last of Us adds a few twists; R3 activates your flashlight, and L3 places Joel into a crouched position.
I asked Lead Game Designer Jacob Minkoff whether development on The Last of Us' control scheme used Uncharted 2 as a jumping point, or if the former's mechanics became familiar by sheer happenstance. "Sometimes you find that you try a whole bunch of other solutions to an issue and none of them work as well as the one you've tried in the past," Minkoff replied. "Sure, there are some moments, perhaps like when Joel is vaulting a piece of cover, that might feel similar. But, the cover system is completely different . . . it's not stop-and-pop, right? It's free-flowing, automatically contextualizing to things because this game is much more about stealth and organic environments and creeping . . . Sure, there are going to be comparisons to Uncharted, but I think fundamentally this is a drastically different game."
After hands-on time with the game, I couldn't agree more.
http://www.psu.com/a018185/The-Last-of-Us-control-scheme-is-an-evolution-of-Uncharted
From ShackNews
Get bitten once, and it's game over. Fire a bullet from your gun without thinking, and you may find yourself overwhelmed, eaten alive by a horde of infected, attracted by the sound of the gunshot. Take too many punches, and you'll desperately search the environment, looking for anything that will heal you. For many gamers, this will sound like an absolute nightmare. For others (myself included), we've been looking for a return to classic survival horror. We want every bullet to matter, every encounter to be threatening, and we want to be scared, dammit.
The Last of Us is a refreshing retread against modern gaming conventions. While it may have the same presentation and mechanics of Naughty Dog's Uncharted games, the tone is completely different. You won't be making daring leaps of faith, nor will you be hiding behind cover, waiting for your health to regenerate. Heck, you'll barely use your gun unless you're fully aware of your surroundings. Playing it like Uncharted will--as various journalists and myself discovered--undoubtedly result in your death.
It doesn't take long until your survival instincts kick in. You realize that going guns-blazing isn't really a great strategy. Instead, you have to be far more methodical. Don't go for a stealth kill, unless you know that absolutely no one can see you--and more importantly, no clickers can hear you. Environmental objects, like bricks and bottles, become invaluable tools, letting you distract hordes of infected, and kill stragglers one by one. You'll pick up every thing of value from the environment, if only because you need the materials to make one more shiv. (And you need those shivs--they're the only way you can quietly kill a clicker.)
Stealth is absolutely vital to surviving The Last of Us, and Joel has an ability to listen to his surroundings. By holding down the right shoulder button, the screen will go dark, showing off silhouettes of nearby enemies. It's similar to the radar effect in other games, like Batman: Arkham City, but with a shorter range of effect. It may feel a bit cheap to use, especially because it is such a useful tool to use. In fact, it may be toouseful, because knowing exactly how many infected are behind a wall makes it much easier to plan for.
I found myself moving through the environment quite slowly, terrified of what could possibly be in the next room. Sure, getting killed in one hit is motivation enough to be careful, but it's the horrific shrieks of the clickers really gets under your skin. Once again, The Last of Us shows off more of Naughty Dog's technical and artistic mastery. I found myself wanting to just look at the environment: the haunting urban overgrowth is absolutely gorgeous to look at (and really shouldn't be possible on a seven year old console). And, as should be expected, the performances are captivating.
"Survival horror" has devolved into mere shooting galleries in games as of late, so it's refreshing to see Naughty Dog put such a strong emphasis on the "survival" aspect of the genre. Coupled with the production values of an Uncharted game, The Last of Us is quite a daring game. I'm glad to say that after playing the game for about half an hour, it remains one of my most anticipated for this year.
http://www.shacknews.com/article/77677/the-last-of-us-preview-surviving-horror

From Kotaku
Before diving into an extended hands-on session with Naughty Dog's The Last of Us, creative director Neil Druckmann describes what he hopes I'll take away from the demo: "We want to demonstrate through gameplay, through action what people have had to deal with." By "people", he's referring to the survivors of a population-wiping plague that took hold 20 years prior when a plant-based parasite began burrowing into human brains. As far as what those struggling few "have had to deal with", well, Druckmann's talking about the Infected.
We got a brief glimpse of this threat in the game's first trailer, but Naughty Dog has since kept the scares to a minimum while they focus on the game's world and characters. In fact, the only real enemies we've seen protagonist Joel and fellow survivor Ellie face have been a bunch of angry, hobo-looking humans. While these Hunters-as Joel dubbed them-seemed a formidable foe, they now look like cookie-baking grandmas next to the Infected.
My demo opens roughly two hours into the game. Joel and his smuggling partner Tess have accepted an assignment to sneak Ellie out of Boston's quarantined zone and deliver her to the city's capitol building. Everything outside the protected area-which has become a strict police state not above executing its rule-breaking citizens-is either destroyed or has been overtaken by an aggressive Mother Nature. Caught in a vicious downpour, the trio seek shelter while navigating bombed-out buildings, overturned subway cars, and collapsed highways.
They soon find refuge in an office complex, but a fresh corpse on the floor suggests they're not alone. It's at this point I'm introduced to the Stage 1 Infected, dubbed Runners. Druckmann elaborates: "Stage 1 is where the infection starts taking over your mind and kind of drives you mad. You're not in control of your body anymore and it's driving you to attack other people. Runners can see, they're still human, but they're doing something beyond their control." Before I engage the first of these fleet-footed freaks, Druckmann warns they also move in packs and are as agile as they are nimble. Great.
Armed with a pistol and shooting mechanics that'll feel familiar to anyone who's dropped a bandit from behind Nathan Drake's marksman skills, I'm able to down some of the creeps with slugs. They move fast and erratically, though, so getting more than the first shot off with any degree of accuracy is impossible. The rest I pop off in a state of frenzied panic. Ammo's also super scarce, so running and gunning isn't an option, ever. I find melee weapons, such as splintered 2x4s and bricks, effective, as are Joel's bare knuckles. All encounters are frantic affairs, however, that call upon a combination of shooting, running, hiding, looting, and up-close attacking. Tess helps sometimes, occasionally putting a bullet in a Runner's rotting brain just as it's about to free Joel of his jugular. Despite this hunger for flesh, Druckmann ensures these baddies are not zombies. Brain-eating is simply a by-product of their need to spread the pandemic and survive. "If they sense another person is not infected, it's their instinct to attack and try to spread the fungus."
With trigger finger instinctively twitching and nerves properly frayed, I'm afforded a bit of a reprieve to dig into the game's crafting system. Not nearly as complex as the term usually implies, crafting in The Last of Us is a streamlined, intuitive affair. As players progress through the story, they'll scavenge items—binding, scissors, alcohol, sugar, rags etc.—which can be used to cobble together weapons and supplies. A quick button-press calls up a menu displaying all inventoried ingredients as well as items ready to be built. It's important to note though, you're vulnerable while making items, so finding a safe spot before MacGyver-ing is essential. Another pro-tip: Never pass up crafting items or ammo; unlike most games, The Last of Us won't generously surprise you with an entire box of shotgun shells or a surplus of med-kits.
I quickly learn shivs, made by combining scissors and binding tape, are a great stealth weapon. In fact, the crude blades even take out Clickers, the next Infected type I encounter. Named for the terrifying sound they make with their tongues, Clickers represent the infection's third stage. At this stage the brain-burrowing parasite has grown to the point that it's poking through the host's eyeballs, rendering it blind. Druckmann grimly refers to this as "a fate worse than death." The grotesque mutation, which uses a form of echolocation to navigate the environment and track potential targets, makes the Runners look like playful puppy dogs.
Sneaking up behind them and burying a blade into their neck is the way to go, but shivs are in short supply. Shotgun blasts are effective, but attract nearby Clickers. As I progress, I find I'm relying on both stealth and aggressive strategies, utilizing various combinations of ranged and up-close attacks. Because some areas are populated by both enemy types, no single method is full proof. The Runners have their sight and are fast, but are easier to take down, while the Clickers can't see, but are attracted to sound. The odds are modestly evened by Joel's "listen" ability; the mechanic places the protagonist in a prone position, filters out all surrounding sound, and shows nearby enemies-even through walls. Objects, such as bricks and bottles, can also be tossed to distract and mislead enemies.
While my demo clearly funnels me through a specific path with conveniently placed objects, its clever design also supports sandbox-y play. I'm able to skulk around interiors to get the jump on targets and, more often, runaway and regroup when encounters get too intense. While doing the latter, The Last of Us' combat depth begins to reveal itself. As a typically aggressive player, I'm quick to combine all bindings with alcohol to craft Molotov cocktails, but soon regret not saving one as a life-reviving bandage. Upon barbequing several baddies with a single Molotov, I'm confident I've crafted wisely, but Druckmann reminds maintaining a delicate balance between offense and defense is a continuous struggle.
With my demo coming to a close, I'm able to steal a quick breath as I lead Joel, Tess and Ellie to safety. Still, thanks to some of the most immersive sound work I've experienced this generation,The Last of Us never lets me truly relax; from the Runner's pattering feet to the Clickers tell-tale tongue twitch, the air always seems to be carrying some unsettling sound. Even non-threatening audio cues, like deafening shotgun blasts and the finger-nails-on-chalk-board screech accompanying the movement of environmental objects, has little trouble shooting a chill down my spine.
Previous looks at The Last of Us left me wanting to learn more about its intriguing story, setting, and character relationships. Now, after spending thirty minutes in its nightmare-conjuring world, I can add my next encounter with the Infected to that wish-list. Before leaving Druckmann, I ask if there's anything beyond the Clickers, a level of infection even more terrifying than Stage 3. Like a man who takes a bit too much pleasure in scaring the pants off people, he shoots me a sly look and says "Yeah, there's more stuff...oh yeah."
http://kotaku.com/5981530/the-last-of-us-infected-enemies-are-fast-fungal-and-**bleep**-frightening-...
From Joystiq
A fungus has invaded, taking over the actions of its host before it destroys its hostage, and begins to spread spores throughout an entire colony of potential fodder. The cycle begins anew: a host invaded, its actions possessed, and a colony is left in ruins. It's a narrative you'd expect to see in a movie. It's also the basis for one of the most anticipated games in the PlayStation 3's 2013 release schedule.

In Naughty Dog's upcoming PS3-exclusive The Last of Us, the narrative inspiration for the parasitic plague wreaking havoc on civilization is ripped from a segment in the BBC-produced documentary series Planet Earth. The segment delves into the natural actions of a fungus known as "cordyceps." The fungus takes over an insect before it bursts from the host's body in an effort to spread its spores to other insects, wiping out colonies.

Though first assumed to be an undead army, the infected in The Last of Us are living humans. Each stage of the infection modifies their physical and mental capacity. People in the first stage of infection – referred to as Runners – know in their hearts and minds that their instinct to attack uninfected survivors is wrong, but they cannot control the impulse to harm life around them. Later stages of the infection offer encounters with more ghastly creatures. At stage three, the infection blinds hosts and turns them into 'Clickers,' agressors with faces bloomed in blood and gore. These enemies rely on echolocation to sniff out survivors, bellowing a haunting sound offered as a warning for all to remain completely still.

It's in the moments – between the hurried snarls a stage one infected cries out and the terrorizing clicking noise a stage three projects – that The Last of Us establishes its rules and its place as a terrifying new universe for gamers to explore.
The tense thirty-minute demo I played of The Last of Us featured the early stages of the game. Beyond the border of a quarantined zone in a bomb-riddled Boston, two allies argue over a piece of information they've learned from a young girl. Joel and Tess, surviving as best they can as smugglers, have been hired by a group known as the Fireflies to escort a fourteen-year-old Ellie through the dangerous outskirts of the city and to their headquarters. It quickly becomes clear that Ellie's importance is as mysterious to us, the players, as it is to Joel and Tess, who seem reluctant to continue on their quest.

The demo takes Joel and his A.I.-controlled allies through a series of buildings ravaged by the government: bombed in an attempt to contain the infection. Joel, Tess, and Ellie scavenge supplies as they progress through the slanted, decimated office buildings. Pieces are collected, collated, and combined in a continued effort to survive, Joel stuffing his backpack with anything that could be of use. Alcohol, scissors, blades, batteries, binding and consumables are littered throughout the world. Joel can reach into his backpack and combine elements to create new tools or medpacks for survival: the blade of a knife and tape creates a shiv; a bottle of alcohol and a rag creates a Molotov cocktail; blade fastened to a pipe or wooden plank gives it the strength for more killing blows. Everything breaks over time; resources are finite, surviving seems like just another road to an early grave in this world.

It's all makeshift, death throes survivalism at its most dire.



Despite the company, it's easy to fall into a feeling of isolation in the world developed by Naughty Dog. Eerie silence masks the entire world, with the slightest of sounds piercing through the facade to remind players of the dangers that await them. To help players focus on the importance of listening for possible danger, players can activate Joel's "Listen Mode." Pressing R2, Joel puts his head down and focuses his undivided attention on the sounds around him. On screen this translates to a shift to black-and-white, outlining enemies in the immediate area (even through walls) to help players strategize their next move.

Death comes quickly to Joel if precautions are not taken. In one area a lone clicker investigates a room as the trio enters from an opened door, the monstrous being's disturbing sound piercing the air every few seconds in search of a new victim. Picking up a brick or bottle and hurling it to another section of the room sends the infected fleeing in search of a bite. If the player makes too much noise near a hunting clicker, it's as good as signing Joel's death warrant. The infected's powerful jaws rip through Joel's throat in an instant. Reset to last checkpoint, try to shut up this time.

Later Joel offers to clear an area crawling with infected while Tess and Ellie hide. Here multiple runners and clickers prowl. On their own, runners can be quite easy to take down; however, their quick speed and typical formation in packs can quickly overwhelm Joel. Inching in to shiv out each infected one-by-one is a difficult task (and it wastes resources), resulting in multiple moments where I was forced to pound on the dedicated sprint trigger to put space between the enemies and Joel. A few thrown bricks, a wooden plank combined with a blade as an improvised melee weapon, and what few bullets I was able to scrounge from fallen enemies later and the trio were on their way. Sounds easy, but it took me a few tries to not be eaten to death.


The Last of Us quickly trains you to adhere to its established rules. Sounds that break silence become heart-racing, "What the hell was that?" moments. Outside of the building where runners and clickers roam, the sound of a frog had me in a panic as its hushed, distant croak sounded frighteningly similar to a clicker's echo. Joel – and by extension, myself – was frozen in fear. Until I realized it was just a frog and, well, embarrassing.

Naughty Dog's first demo for The Last of Us offers only a small slice of what's to come. Though the process of making the game – including performance capture – and the narrative's pace, peppered humor and character bonding are similar to the Uncharted series, The Last of Us is a remarkably different beast. The Last of Us only had thirty minutes to sink its teeth into me, and I already think I'm showing the first stages of its infection.

http://www.joystiq.com/2013/02/04/infectious-sounds-of-terror-in-naughty-dogs-the-last-of-us/

From Polygon
Every sound is a terror in The Last of Us, Naughty Dog's post-apocalyptic adventure for the PlayStation 3. Every queasy, guttural clicking from a full-blown fungus-infected walking dead, every creak and bump from the crumbling buildings of a Boston ravaged by a global pandemic, they almost hurt.
The screeches and rumbles of The Last of Us are what had me on edge while I played through an unnerving, 30-minute chunk of Naughty Dog's survival horror game. The sound of footsteps from something stumbling around on the floor above you, the horrible metal-on-concrete sound made when moving a desk, they punctuate the silence of a dead city.
In the first playable demo of The Last of Us, shown at a PlayStation event in Hollywood last week, protagonists Joel and Ellie — along with Joel's smuggling partner Tess — enter downtown Boston. It's raining. The sound of water puddling, tapping on the roofs of deserted cars, provide a sense of place. This is an ordinary rainstorm soaking an extraordinary situation.
The section of Boston Joel, Ellie and Tess are in is deemed the Outskirts. It's beyond the border of a quarantine zone in the
city's North End. The quarantine zone is where Ellie has spent her entire life, The Last of Us creative leads Neil Druckman and Bruce Straley tell us; and Boston is where Joel and Tess do business as smugglers. They run guns, drugs and ration cards. They even smuggle humans; in this case 14-year-old Ellie.
Ellie's being escorted out of the military-controlled quarantine zone by Joel and Tess to a group known as the Fireflies. We get the impression that we know as little about the role of Ellie and the Fireflies as Joel and Tess do.
The Outskirts is a bombed out wasteland rife with humans infected by the fungus that has turned millions into savage beasts. The Infected come in (at least) two forms: Runners and Clickers.
Runners are humans in the early stages of infection. They can see you, they can chase you and they often work in packs. If they see Joel, they'll charge, flinging haymakers until they connect and — if other Runners are nearby — overwhelm him.
As the fungus takes over, the infection blinds its host. Faces explode in a blossom of gore. They become Clickers, "a fate worse than death," Straley says. Clickers use echolocation to scan their surroundings, emitting sharp rapping sounds that can help them pinpoint Joel's location. If they hear the sound of his movement or gunfire, they'll hone in. Being attacked by a Clicker is essentially instant death. With powerful, snapping jaws, they'll rip out Joel's throat in a spray of blood and artery.
Naughty Dog has equipped Joel with an aural skill of his own: "listen mode." With a pull of the DualShock trigger, Joel can focus on the sounds Infected make. In black and white, the game visualizes the groaning sounds, clicks and footsteps of Infected, helping Joel "see" through walls and aiding the player in devising a strategy with which to take Infected down.
Joel has limited means with which to fight the game's version of zombies. He'll have a gun, but access to limited ammo. Killing an infected may drop a single bullet, sometimes two. Joel often has to rely on his bare fists, bricks and bottles to kill Infected. He can sneak up behind Runners and Clickers, taking them out with a stranglehold or a shiv to the neck. Using supplies scavenged from deserted buildings, Joel can craft new weapons. A scissor and some tape will left him craft a knife, or modify a two-by-four into something deadlier. Everything is makeshift, from first aid kits to Molotov cocktails.
As players move through The Last of Us, they'll find supplies: batteries, blades, binding, alcohol, explosives and sugar. Using these elements, players can craft crude weapons and consumable items. Naughty Dog manages to ground the crafting of these elements in small, but interesting ways. Shivs and melee weapons break. Batteries deplete as Joel uses his flashlight. The process of crafting is illustrated by Joel unshouldering his backpack, rifling through it to piece items together.
In the early moments of The Last of Us — Naughty Dog says the portion we played was set just an hour or so into the game — we start to learn a bit about the relationship between Joel and Tess. They argue and talk about leaving the quarantine zone and grey market dealing for a better life. Ellie regularly prods them with questions; she's proxy for the player who isn't yet aware of the scope of the infection apocalypse. Naughty Dog's expert use of dialogue, peppered with a bit of mystery and humor, helps convince us that characters we're interacting with and the world we're playing through is real.
As the three survivors move through tilting, sagging buildings, they have a handful of encounters with Infected. In one, a lone Clicker can be distracted by thrown bricks and bottles, then evaded by crawling stealthily behind desks and columns. In another, a quartet of Runners and Clickers prevent the trio from progressing, and Joel is forced to kill. It's challenging, taking the group out one-by-one. Once a single Runner spots you, he'll alert the rest. And with limited ammunition, Joel is often forced to resort to fisticuffs, dealing a killing blow with a nearby brick.
And sometimes, Joel's only recourse is to run. The game has a dedicated sprint button for those panicked moments when to do anything but flee means certain death.
In one sequence near the end of our demo, the group made their way through Boston's subway system, skulking through pitch black T tunnels lousy with Infected. We approached it cautiously, using a death-dealing shotgun and makeshift incendiary weapons to kill Runners, which move erratically. When we watched a recorded playthrough from Naughty Dog staffers, they moved through it like expert killers, throwing bricks at the faces of Infected, disorienting them, bashing them to death with boards.
After that subway excursion, out on the streets, Joel, Ellie and Tess came to a garage door, hearing the sounds of Infected nearby. While our previous encounters were with small packs, this one was huge, bearing down on the group. It was a fumbling-for-the-keys-to-open-a-door-to-safety moment, uncomfortably tense. As The Last of Uspreviews are wont to do, the near-final moment of that Infected attack leads to a smash cut to the game's logo on a black screen.
Seeing that title screen was a relief. The Last of Us is a cruel sequence of high tension horror moments, a puzzle of ruined architecture where no structure feels safe, where every howl and footstep could mean death. It's a beautiful, disgusting, horrifying thing to behold.
http://www.polygon.com/2013/2/4/3949544/the-last-of-us-hands-on-high-tension
I Only Post Everything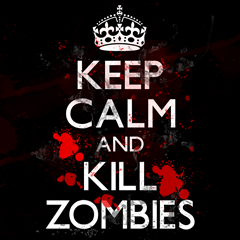 Registered: 01/28/2011
Offline
870 posts
Re: First Gameplay Preview!
[ Edited ]
Feb 4, 2013
Woo! We got news of the Infected. If the Runners are the 1st stage of infection and the Clickers are the 3rd stage, then what would be the 2nd stage of infection? I reeeeeeeally hope they show them off in the new gameplay footage.
Plus they stated they get overwhelmed in the subway area of the game to the point where they couldn't get to safety. That should mean the Infected are no joke.
The crazy side of that preview was when they said it's game over if you get touched by a Clicker. I wonder if they will add a gory death scene when that happens.
Re: First Gameplay Preview!
Feb 4, 2013
Yeah, confused on that focused listening mode, too
I'm thinking either the previewer worded it weirdly or it's a new game mechanic.
If so, I'm imagining something like Mark of the Ninja, maybe you put your ear to the ground or against a door and can get sense of where enemies could be located based on the noise they're making? Which would be a cool idea, fit with the amosphere, and add to the tension
As long it's not something like Arkahm's Detective Mode (which wouldn't really fit with the game's tone anyway)
rickyEfs_97
Hekseville Citizen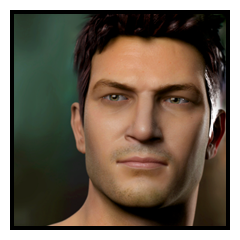 Registered: 02/02/2012
Offline
391 posts
I Only Post Everything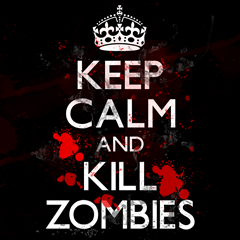 Registered: 01/28/2011
Offline
870 posts
rickyEfs_97
Hekseville Citizen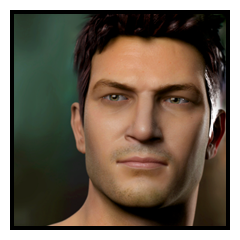 Registered: 02/02/2012
Offline
391 posts
Re: First Gameplay Preview!
[ Edited ]
Feb 4, 2013
Hey can someone please tell me at what time does Greg Miller upload his preview? (Considering I'm in UTC-6:00)
Be yourself; everyone else is already taken. - Oscar Wilde
Re: First Gameplay Preview!
Feb 4, 2013
A bit off topic but anyone else think we should use this as a single thread for all of Monday's previews, so there won't be dozens of threads for every new preview that's released?
Anyway, Runners and Clickers sound awesome and that one-hit kill mechanic will make dealing with the infected so much more intense. It'll also slow the pacing down because I'm guessing you'd want to scout ahead to see what type of infected are around and plan accordingly
Also what do impressions do you get about that "focused listening"?