Reply
Topic Options
Mark Topic as New

Mark Topic as Read

Float this Topic for Current User

Bookmark

Subscribe
Highlighted
I just noticed something (SPOILERS)
16 replies 1035 views Edited Jun 21, 2013
So I started watching a Let's Play of the TLOU, and the guy pointed out that Sarah has a giant stuffed giraffe in her room. Having just finished the singleplayer, and seen the whole giraffe scene, this makes this realization somehow sweet, but very very sad. I don't know why it, but it somehow makes the whole 'Ellie as a replacement for Sarah' relationship with Joel that much more touching.
This definitely makes me want to play through the campaign again, I hope there are plenty of other subtle little things like that to notice. Does anybody know of anything else like this (not just silly easter eggs, but things with story implications)?
Re: I just noticed something (SPOILERS)
Jun 21, 2013
frogmanlego
Uncharted Territory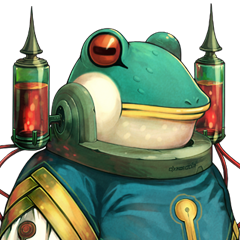 Registered: 08/03/2009
Offline
1978 posts
Re: I just noticed something (SPOILERS)
Jun 21, 2013
Probably obvious, but Sarah has a Dawn of the Wolf poster in her room and later in the game when Ellie asks who dragged you out to see Dawn of the Wolf part 2 he just mumbles "I don't know."
Also the picture of Joel and Sarah with the soccer trophy that Tommy and eventually Ellie give to Joel is visible in Sarah's bedroom
Re: I just noticed something (SPOILERS)
Jun 21, 2013
Wow nice noticing
. And like the other guy said, it's the little things. One thing I noticed was that when you first got the bow in Bill's Town (pretty early in the game) Ellie says something like "Hey you should give me that bow, I have a pretty good shot with that thing." And when it hits Winter (very late in the game) Ellie is seen with a main weapon, her bow and she is pretty good at it
Re: I just noticed something (SPOILERS)
Jun 21, 2013
Some are super obvious and some are subtle.
In one of the cinematics when they are looking at the view of the capital building. And Ellie and Joel are speaking to each other, Ellie starts to walk away and Joel Looks at his watch and rubs it (The watch Sarah Gave him).
Oh and before that, in Joels Room Ellie walks by and says your watch is broken, and if you remember right, Joel was always complaining about his broken watch and that is Why Sarah bought him that one.
When Sarah is dying he hugs her and calls her Baby Girl, and when he finds Ellie killing David he hugs her calls her Baby Girl.
And probably the most obvious, the full circle ending. Joel Carrying Ellie through the danger trying to save her life just as he did with Sarah.
I love all of the tiny little subtle connections they put throughout this game. Just beautifully done.