Reply
Topic Options
Mark Topic as New

Mark Topic as Read

Float this Topic for Current User

Bookmark

Subscribe
Highlighted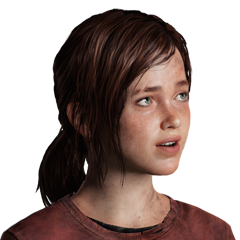 Offline
Re: I Noticed Something...
Well, if you think about it, Uncharted wasn't such an original idea either. You got an archaeologist who seems to be the luckiest man alive(Indiana Jones) with a dash of traversing one of the most impressive sceneries in its generation just to find a treasure that is worth millions. For the most part, they are also tombs(i.e. El Dorado, Sir Francis Drake's coffin) hence, Tomb Raider. Crash Bandicoot, too, was not too original but it was still amazing. I feel like it felt a lot like Super Mario 64 or something. But I was a kid, so I couldn't tell the difference as much. Now, Jak and Daxter? I'm not really sure, but the "dynamic duo" kind of concept was also a pretty common idea(and still is).
Now, don't quote me on this, the only series that I played through COMPLETELY was the Uncharted series, so my "information" on anything before that is just a blur. Either way, The Last of Us still looks promising, and lucky me, I've never watched The Book of Eli, and probably never will. Or maybe I'll just watch it after I finish the game and see what you're talking about. But for now, The Last of Us will be my main fix, and even if ND isn't that original of a company, they are still the best company that has been loyal to Sony to the end and I love them. Go Naughty Dog!
Get your Portable ID!
Metal Gear Rising: Revengeance, Tomb Raider, God of War: Ascension, Grand Theft Auto V, and The Last of Us.
By the way, this signature is very outdated.