Reply
Topic Options
Mark Topic as New

Mark Topic as Read

Float this Topic for Current User

Bookmark

Subscribe
Highlighted
I Noticed Something...
[ Edited ]
11 replies 1022 views Edited Oct 1, 2012
Has anyone saw the movie called The Book of Eli? If so, I noticed that ND ripped off and are copying alot of plot points from this movie...
Let me compare...
The Last of Us:
- Joel escapes a facility along with Ellie and the so called "government" will try and hunt them down
- They try and find a safe place to live in the country
- While being hunted by the gov. they have to fight bandits along with infected too
The Book of Eli:
- Eli and a young Girl (I forgot her name) are being hunted by a powerful group because of a book
- Eli and the young girl tries to find a safe place for the book
- While being hunted, they fight bandits along the way too
Both:
Well then, it looks like the plot of TLoU is exactly like this movie with the book concept taken out and zombies added in...
Also, there is two parts where the movie and game seem exactly alike.
The first is where they meet an ally that isnt sure to help them or not.
Then, the part where they meet bandits faking for help, when they really want to jack peoples stuff.
If you've seen this movie, you'll know what I'm talking about.
*EXPOSED* LOL
How original, ND. Smh...
Don't get me wrong though, this game looks good and I'll be getting it.
Just makin that comparison though...
RENATO_PAREDES
Uncharted Territory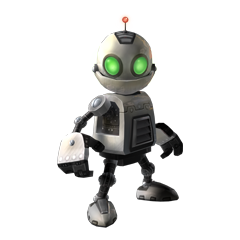 Registered: 07/22/2008
Offline
1783 posts
Re: I Noticed Something...
[ Edited ]
Oct 3, 2012
The post-apocalyptic survival plot is not unique to either of these games, nor are those two specific plot elements you pointed out.
Having some very vague, minor similarties does not mean anything is begin ripped off.
iqbal64255
Hekseville Citizen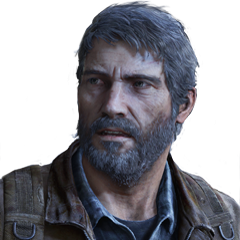 Registered: 07/15/2012
Offline
349 posts
Re: I Noticed Something...
Oct 18, 2012
So what?
Are gamemakers not allowed to have their characters escape from facilities or have little girls as additional main character?
Because of one movie out of millions
R.I.P POGO
Lombax Warrior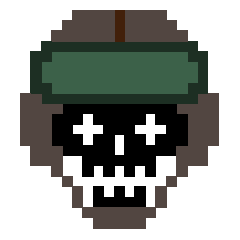 Registered: 08/16/2007
Offline
129 posts
Re: I Noticed Something...
Oct 26, 2012
Dude how are any of these comparisons they dont match up at all except the fact they both in a post apocalyptic world. I saw the movie and changing a sinlge object for zombies is not the same at all and they not running away from anything jsut trying to find a plce to live in peace. I mean you are more way off than anything Im sorry. If you gonna make a comparison watch I Am Legend.
Re: I Noticed Something...
Oct 29, 2012
Except that the plot points are totally different and besides a female main character and post apocalyptic world, there's really no comparison at all dude. Come on lol. "The Book of Eli" doesn't have a monopoly on any of the stuff you mention. It would be different if Joel was told by god to bring the bible to a safe place and pick up Ellie on the way. Yeah, then you might have something. But you have absolutely nothing.
And about the bandits faking being hurt/needing help - people do that all the time on the side of roads in order to trick people into pulling over. The writers of The Book of Eli didn't invent this technique LOL