Reply
Topic Options
Mark Topic as New

Mark Topic as Read

Float this Topic to the Top

Bookmark

Subscribe
Highlighted
5 replies 239 views Edited Jul 10, 2013
Yesterday i was playing SP, just started NG+ and all was going normal until i got to the Cargo chapter, where Joel and Tess are looking for the guy that has their weapons. From there, whenever i tried to sprint, Joel had hyper speed, it was like watching Benny Hill. I eventually quit and tried MP, as soon as the game loaded (lakeview set), it froze... so after a reset i re-tried and this time it loaded alright (Universtity), but still with the stupid hyper speed problem. In my game i was running, again Benny Hill style, other teammates said that i was just teleporting very fast all over the place. If it had happened only on MP i would assume it was a connection issue, but it started on SP. I gave up and turned the ps3 off.
Has anyone else experienced this?
Editor/Organizer
Fender Bender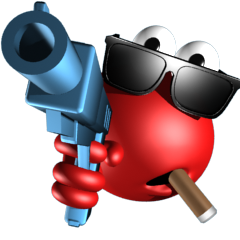 Registered: 04/17/2008
Offline
4292 posts
Jul 10, 2013
I have experienced this only once in the SP. However on MP I have had a few matches where I was able to start earlier than everyone else. Like when the when match starts and the camera is still zooming in on the players, I would be able to start running already at that point. I figured I might have been the host but I'm not sure.
Jul 10, 2013
I had hyperspeed once in singleplayer, it was just for a second in the Tommy's Dam segment in the second to last room before mounting the horses. I assume that closing the game and restarting it would fix it.
themarcshark223
Hekseville Citizen Registered: 03/24/2013
Offline
392 posts
Jul 10, 2013
I've had this issue in MP a few times, but only when in very close proximity to my teammates. I always figured it was a netcode issue, just like how in BF3 if two teammates are running or driving or flying right next to eachother, their speeds will spas out until they distance themselves. But if it's in the SP too then that wouldn't be the issue... interesting.