Reply
Topic Options
Mark Topic as New

Mark Topic as Read

Float this Topic for Current User

Bookmark

Subscribe
Re: How long is The Last of Us?
---

gunnsandwiches42 wrote:


I hope its in Real Time. It should take 39 days to complete, the same amount of time itll take for joel and ellie to...do something.

---
lol that'd be funny(and awesome)
but im not sure if id get bored of it... 936 hours of gameplay LOL
i hoipe they take into consideration nights, like you actually spend time sleeping rather than a 936hour day
(if you know what i mean)
Re: How long is The Last of Us?
God i remember Jax and daxter games... they did have that perfect length like uh Star wars knights of the old republic. You felt accompluished after learnign the story and **bleep** it had some good plot twists and i think to date the best character's of all time. Like storywise they had the most personality and backstory ti was amazing.
So i hope this game is atleast 20 hours, 30 hours at best maybe 40 just ya know.. just because but judging by its pace im guesinng between 25 and 30 if we're lucky and 20 if we're not. So hey heres to a **bleep** 20 hour game baby!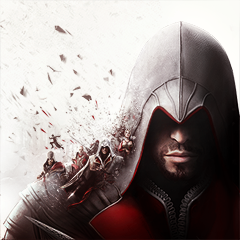 Offline
Re: How long is The Last of Us?
Re: How long is The Last of Us?
However long it takes to tell the story and to tell it well. I believe they can get at least 20 hours of story telling and survival horror drama/action out of this. As long as the game is quality it doesn't matter much if it goes 10 hours, 20 hours, or 30 hours.
Fifty-four Forty or Fight!!!!!