Reply
Topic Options
Mark Topic as New

Mark Topic as Read

Float this Topic for Current User

Bookmark

Subscribe
TheLastLiquid
Hekseville Citizen

Registered: 07/16/2013
Offline
329 posts
Monster Hunter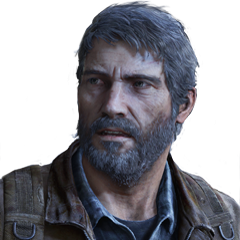 Registered: 09/30/2010
Offline
29 posts
Jul 17, 2013
Exactly! I was very cautious turning on other generators after the hotel basement.
I always go for the keycard before the generator, so I end up boxing with about 3 - 4 stalkers so after I turn it on I make a mad dash for the door before a bloater or clicker gets me and it feels like the grim reaper himself is breathing down my neck when I'm trying to get Joel to causally slide the keycard so I can open the door. Scares me everytime.
" I once had someone I cared about, in this world that ****s only good for one thing... gettin' ya killed"
Uncharted Territory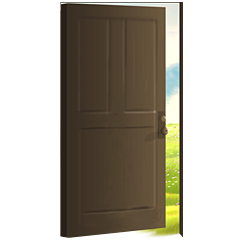 Registered: 11/07/2008
Offline
1818 posts
Jul 20, 2013
This place is the only time I have to take off my headphones and go back to the tv speakers for audio.
It's so damned creepy and those stalkers send chills down my spine when they're running around and breathing heavily as they keep hiding in different spots. I can't take that breathing and running so loud in my ears, it just freaks me out.
I cower in a corner with a shotgun and wait for them to come to me, I hate trying to run around and find them, I jump when they come out from a side and grab me, so I just put my back against a wall and wait.
Re: Hotel Basement
[ Edited ]
Jul 20, 2013
I f*cking hate that Stalker that is just looking at you when you turn around if you go for the keycard first. I wasn't expecting that at all.

But yeah, this section is definitely one of my favourites in the entire game, especially on Survival. But the game as a whole just feels a lot better on Survival imo.

I wish we had more Stalker encounters tbh, I think they really make the infected sections a lot more intense.
Jul 20, 2013
First time I played this, I was completely **bleep**???!!! You know... When there's 10 stalkers attacking you and then the Bloater picks you up and kills you. That was enough, next try I went for the key and everything and ended in the generator, then ran to the door. Only these past 3 playthroughs have I killed everything... (2 Normal + and 1 Survivor +)...
Jul 20, 2013
I love how when Joel opens the door with the keycard he's just like: "So much for that." in probably the calmest voice ever.
I was thinking: "What the **bleep** joel, ARE YOU NOT **bleep** SCARED?"
First time I did this, I killed all the stalkers and kept running away from the bloater as I was scared out of my mind. He'd keep doing this patrol thing. I didn't have any bomb or molotov, nothing but like 4 rifle bullets and 1 shotgun bullet. .-.
It took me 20 minutes of shooting, running away, crouch, wait, shooting and repeat.
I played it again on Survivor and was like: **bleep** this **bleep**, and just ran, ran past it all... NEVER AGAIN.
----------------------------------------------------------------------------------------------------------
Change is the law of life. And those who look only to the past or present are certain to miss the future.

- John F. Kennedy
Jul 20, 2013
That Bloater...
Also I hate how we have to inspect the door before using the key card. Very annoying!
Makes me laugh the way Joel just casually opens the door as a Bloater is about 2 meters away from him.
I would be like "FDHSFZGGDGXZGF!!!"