Reply
Topic Options
Mark Topic as New

Mark Topic as Read

Float this Topic for Current User

Bookmark

Subscribe
Highlighted
Fun post to pass the time
15 replies 379 views Edited Jun 11, 2013
Okay so I've decided to make some sort of fun post to pass the time until release.
As you all know online you have a team of 4 and tactics and strategies are what helps you win. So..
IF YOU COULD PICK A TEAM OF 4, WHO WOULD THEY BE? THey have to be video game characters and any system and brand , etc.
Here's mine:
1.Joel (The Last Of Us) you all know why.
2.Nathan Drake (Uncharted) he would add a sense of humor and adventure. With Joel they could have some chemistry because they're both from Naughty Dog
3.Batman (Arkham series) worlds greatest detective. Really stealthy. And his voice is so awesome.
4.Albert Wesker (Resident Evil) super fast, badass. Avoiding bullets is a really good skill.
1. Lee Everett (The Walking Dead) Leader 2. John Marst...
[ Edited ]
Jun 11, 2013
Uncharted Territory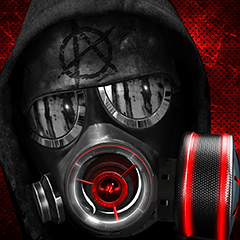 Registered: 12/08/2008
Offline
1363 posts
Re: Fun post to pass the time
[ Edited ]
Jun 11, 2013
I like your picks, but I will choose four different people.
1. Max Payne - A Veteran who's been there, done that. He is a professional and knows how to get the job done. He is the master of the bullet-time.
2. Altair (Assasin's Creed) - A master of the shadows. He will kill your entire team before anyone knows what happened.
3. Leon Kennedy - Escapes death better than any human alive. He has survived the worst and knows how to take down the infected with ease.
4. John Marston - A man among boys. Like Max, he is a veteran who's seen it all. He also possesses the ability to slow down time, showcasing his amazing awareness.
Uncharted Territory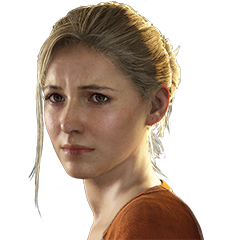 Registered: 04/12/2013
Offline
1645 posts
Re: Fun post to pass the time
Jun 11, 2013
Marcus Fenix (Gears of War) He;s ready to take on anything, and he never leaves a man behind
Laura Croft (Tomb Raider) She's great at solving puzzles, and knows her way out of a jam
Batman (You all know where) Because he's the god da*n Batman.
Wolverine (X-Men) He doesn't take **bleep** from anyone, and he's always ready to crack some skulls.
_______________________________________________________________
Naughty Dogs #1 Fanboy!
"I hate cliff hangers." -Ellie.
Asshatery knows no boundaries.
Re: Fun post to pass the time
Jun 11, 2013
1. Big Boss (Metal Gear Solid) - The legendary soldier who's been to hell and back.
2. Solid Snake (Metal Gear Solid) - Clone of Big Boss, one could argue that his skills are even above Boss's
3. John Marston (Red Dead Redemption) - excellent marksman with super-human like aim.
4. Jak (Jak & Daxter) - Those Dark and Light Jak forms would strike immediate fear and apprehension.
Re: Fun post to pass the time
[ Edited ]
Jun 11, 2013
1. Booker DeWitt - Because as Bioshock Infinite proved, Booker is totally responsible and caring family man who would never sell out his buds to save his own skin!
2. The Medic - You'll need someone who can keep the rest of the team alive and is competant to keep themselves alive too. BEST TF2 CLASS EVER LOLZ
3. Ben from The Walking Dead - As The Walking Dead proved, Ben is responsible and quick thinking individual whose decisions have saved the lives of many in Lee's crew!
4. Connor Kenway - His adventures in AC have been one about failure. He thought that he could make his father see the world the way he did but that was just a dream and a dream that ended in death. He failed to protect his people and was forced to sacrifice their freedom for the freedom of the white man. He was forced to confront the possibility that perhaps man was never meant to live in peace, that they were only born to argue and fight. None of the AC protagonists have had it as hard as him, to see everything he has worked for perverted, discarded, and forgotten. But in spite of his failures, he refuses to say the words his naysayers long to hear even faced with the truth of their cold words. For he believes that things can still change. He knows that he may never succeed, he may struggle for the rest of his life but he will never stop. He knows that things will take time, that the road ahead is long and shrouded in darkness. But he travels down it nonetheless, in spite of not knowing where it goes and where it ends. In the face of everything that insists he turn back, he carries on for at his side walks hope. That is his compromise and why he continues on even when the rest of the team may have fallen.
yeehaw i'm a cowboy now
I Only Post Everything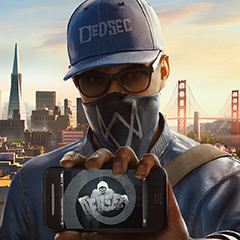 Registered: 01/25/2012
Offline
789 posts
Re: Fun post to pass the time
[ Edited ]
Jun 11, 2013
Cryptosporidium 137 - (Detroy All Humans!) As our heavy hitter and brains. **bleep** Probe may provide useful samples of information regarding a cure for our group members
Zero - (Borderlands 2) - As a number
Commander Shephard (FemShep - Mass Effect) - Team leader
(Someone already said this)
Max Payne - He's been there and he's done that. Veni, Vidi Vici as they say. He has no remorse and can supply pain killers and Bullet time to the squad/unit
Re: Fun post to pass the time
Jun 11, 2013
Victor Sullivan: He's like 60 and still dominates
Bishop: (rainbow 6 vegas 2) can stop an entire terrorist attack, I think he can stop a group of 4
Cole McGrath: (inFAMOUS) has lightning powers
50 cent: (50 cent, blood on the sand) cause he's **bleep** 50 cent, why the hell not?
My_Day_As_A_LION
Monster Hunter Registered: 06/06/2013
Offline
31 posts
Re: Fun post to pass the time
Jun 11, 2013
how about the gears of war crew? they ar used to this end of the world cover based **bleep** and think about it, would you really try to whack a guy using a 2x4 if he had a **bleep** chainsaw on his gun? yeah thats what I thought