Reply
Topic Options
Mark Topic as New

Mark Topic as Read

Float this Topic for Current User

Bookmark

Subscribe
Re: EyeCue86 Reviews The Last of Us™(New Review+)
---

EyeCue86 wrote:


---

FUIVT0PLAY wrote:


---

EyeCue86 wrote:


---

EyeCue86 wrote:


Turns out fate, decided I needed to play this game since I wound up getting it as a gift. Kinda **bleep** me off to be honest, since now I'll actually wind up getting the Story DLC since I didn't spend a dime on the disc, and ND will see support for their dirty deeds.

Anyways, the story is a pretty good.

Gameplay is pretty good too.

The AI was incredibly annoying though. It was very inconsistent. Friendly AI was invisible to Enemy AI and the Enemy AI verged from dumb to good.

I played this on hard with all the easy stuff turned off by the way. It felt like I was playing on normal. Found way too many supplies and I had a surplus toward the end of the game. Not hard by any means.

I've got more incoming so I'll update once my laptop is fully charged.

Okay I'm back. First off F you to the guy who wants my thread merged, obviously he doesn't know who I am.

I found the game to be pretty good, overall, but I felt the game sped past the Fall, Winter, and Spring. I would have liked more to do in here. Mostly after Joel finally accepts that he cares for Ellie and isn't just another job. I feel that if ND might have cut content from the game for the Story DLC, it would have been from around here.

I've got so more thoughts incoming soon™...

At one point after Ellie stabbed the **bleep** outta that pervs head, the audio cut out and I couldn't hear what Joel was saying to Ellie and vice versa. That was the only major bug I ran into.

---

---

NO.

---

You're not doing that correctly, and the way I see it, you never will.

---
NO.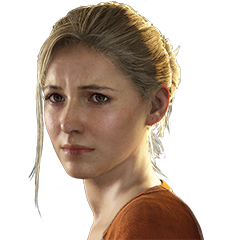 Offline
Re: EyeCue86 Reviews The Last of Us™(New Review+)
---

EyeCue86 wrote:


---

FUIVT0PLAY wrote:


---

EyeCue86 wrote:


---

EyeCue86 wrote:


Turns out fate, decided I needed to play this game since I wound up getting it as a gift. Kinda **bleep** me off to be honest, since now I'll actually wind up getting the Story DLC since I didn't spend a dime on the disc, and ND will see support for their dirty deeds.

Anyways, the story is a pretty good.

Gameplay is pretty good too.

The AI was incredibly annoying though. It was very inconsistent. Friendly AI was invisible to Enemy AI and the Enemy AI verged from dumb to good.

I played this on hard with all the easy stuff turned off by the way. It felt like I was playing on normal. Found way too many supplies and I had a surplus toward the end of the game. Not hard by any means.

I've got more incoming so I'll update once my laptop is fully charged.

Okay I'm back. First off F you to the guy who wants my thread merged, obviously he doesn't know who I am.

I found the game to be pretty good, overall, but I felt the game sped past the Fall, Winter, and Spring. I would have liked more to do in here. Mostly after Joel finally accepts that he cares for Ellie and isn't just another job. I feel that if ND might have cut content from the game for the Story DLC, it would have been from around here.

I've got so more thoughts incoming soon™...

At one point after Ellie stabbed the **bleep** outta that pervs head, the audio cut out and I couldn't hear what Joel was saying to Ellie and vice versa. That was the only major bug I ran into.

---

---

NO.

---

You're not doing that correctly, and the way I see it, you never will.

---
NO.
_______________________________________________________________
Naughty Dogs #1 Fanboy!
"I hate cliff hangers." -Ellie.
Asshatery knows no boundaries.