Reply
Topic Options
Mark Topic as New

Mark Topic as Read

Float this Topic for Current User

Bookmark

Subscribe
Highlighted
Everything I noticed in TLOU (over 50 things! SPOILERS)
[ Edited ]
16 replies 15134 views Edited Jan 27, 2014
(Well, not everything. Just the things that I think are particularly interesting and/or most people wouldn't notice)
Okay so, I just finished my 3rd playthrough of TLOU, first time doing survivor, and clocking in at 37.5 hours. Oh my f****** days...what a game. You really outdid yourselves Naughty Dog.
On this playthrough, I kept a note of every little detail I noticed. Some are just cool touches, and some are just analysing the story/characters, and how it uses the game medium for story telling, and others are mostly ramblings (and some are completely wrong, probably). I miss out the more obvious stuff, so if there's stuff here you didn't notice, you can check them out on your next playthrough.
Fair warning - this is seriously long and detailed. Book the day off work if you wanna read it, lol. Seriously.
1. In the beginning of the game as Sara, on her shirt is the tour locations for the band 'Halicon Drops'. Some of them are locations that you go to in the game (in order): Boston, Pittsburgh, Colorado, Salt Lake City and Jackson. It also has Dallas, which is in Texas. Joel and Sara live in Austin.
2. There is concept art for Winter in Joel's room (a portrait above his bed), and the background wallpaper on his phone.
3. On the side table in Joel's room, there is a diagram that looks the same as the artefact you find in Tommy's Dam - the one for repairing the generators. It also looks the same as the one in the architects house in the suburbs. So from this we could say he is either an architect or an engineer. The latter of which would explain how he can craft upgrades for his weapons.
4. There is also a book entitled 'Everything You Need To Know About Creating A Startup'. Maybe he ran a business? This would explain why Sara says on his birthday card "you're never around".
5. In Joel's house you see the TV and the speakers, the barbecue, the sliding doors. This explains the reminiscent and 'lost' feeling in the suburbs level, as Joel lived in a similar neighbourhood.
6. When Tommy is driving, you take a right to 'Hospital' two times. This links to the final game (I'll explain when I get there).
7. Tess says Robert is hiding in Area 5 - the same name of the company that did the BTS and 'Grounded' documentary for TLOU.
8. In the Boston QZ as you walk down the road, there is symbolism of modern life: The American flag is in tatters. In the distance one building is leaning on the other; most of human life has been decimated, but remnants are still keeping it going (like this QZ), so it hasn't totally collapsed.
9. Outside the quarantine walls with Tess after going up the ladder, in the room on the wall, there are names of characters you meet in the game: Bill, David, Frank, Robert, Sara. There are also names of people you see in notes, like Derek and Mark, but I haven't confirmed the others.
There is also advice: 'shoot first', 'stay on the other side of the wall', 'don't head south' (Pittsburgh is south/south west of Boston, and is hunter territory), 'burn the infection' (encouraged with molotovs and the flamethrower, and Bill burns them for some reason), and 'stay inside' (presumably not out in the open).
10.The first note you get ('Letter to Brother') is written by Mark, who was one of the names on the wall previously.
11. After you read that note, Tess says "All the complaining, yet these poor b******* are all trying to get in". I think this is commentary on what you see a lot of in the world today. People want freedom, to not be governed by a higher power - yet, when the opportunity arises, they want to be governed, to be in that safe place. But once they get comfortable, they start complaining.
12. When you see Robert, there are Area 5 symbols on the containers.
13. In the museum, there is a genie bottle, which could be a reference to UC3 ("A genie, in a bottle")
14. When Joel first sees the debris block, he says as far as he knows, it's only Bill who lives here. But the debris block to your left has two deck chairs on top (and two more as you progress further). This is one of the few hints that Bill has a partner.
15. In the music shop, there is a poster that reads 'music lessons including...guitar'. Joel later says he's gunna teach her how to play guitar.
16. When you meet Bill and he tells you to gather supplies, go into the room opposite and Ellie will come in and say "He's got a, stick up his a**. Ironic second time through.
17. The chessboard is another indication that Bill has a partner. Because Bill gets angry when Ellie moves a piece, it could show an intense game was going on (the pieces were very advanced).
19. Because Bill is the manifestation of Joel if he was to be alone to survive (as he now would be without Tess), the player has a certain dislike for Bill, emphasising with Ellie. So when he gets angry with Ellie touching his stuff, both the player and Joel are thinking 'lay off man, she isn't taking anything'. So when they're in the car, you can empathise with Bill because she DID take stuff. But both Joel & the player find it kind of endearing, so it says to Joel that he doesn't want to 'just' survive like Bill.
There is also interesting use of the game medium in that, on your first playthrough, because she only takes the magazine when you're not looking, you won't notice it's gone, so that understanding with Bill isn't there until you leave Bill's town. So because you can then, on your second playthrough see the magazine, move the camera away and see it gone, it means you get a better insight into Bill's character when you meet him - he doesn't seem all that crazy. In that, yeah he is paranoid, but not without reason.
20. Ellie asks "Who lived here? You got any friends in town?" and Bill replies no, "but I got an idea who might have come through". Again hints towards his partner.
21. In Pittsburgh, on the second floor of the hotel, when you step out into the outside space, you see a building that says 'ND Corp'.
22. When Joel says "I'm glad I didn't get my head blown off by a goddamn kid" it's obvious he's not angry Ellie saved him; he's angry because he still has to go through with this, getting Ellie to the fireflies. And as the player, because the hotel basement is possibly the most scary/tense part of the game (yet), you can empathise with Joel.
After this moment, the player can see the change in Ellie: she is holding her arm, unsure of herself. She generally stays back, well behind Joel, with her back up against the wall, arms folded and legs crossed, looking disinterested - like a typical teen. Also, she sits on the table, looking at the floor, avoiding eye contact with Joel - she will have a slight look up, before quickly looking back down again.
When things happen between characters in cutscene, it draws on what the player has done previously, building up a subtle emotion for the impending cutscene. It will then have gameplay that has after effects or an added impetus after that cutscene. It creates a great merging of story and gameplay, and also creates a pace to the game.
And what's interesting about that scene is that, Joel isn't actively trying to 'say sorry' (though in his own way, he does when he gives her the rifle, contrasted to when he takes the pistol away). But the player will be looking at Ellie (you can't miss the disinterested way she's sitting on the table after getting the comic), and find that 'endearing' quality again - that she's only a kid. So again, it's building up that subtle emotion for the next cutscene.
Also, when you shine a light in her face, she turns her head to the side rather than squinting (like she usually does), as if to say "f*** off, Joel" before twitching her head back into a glare, staring you down. "Do you see a way up there?" "nope", without even looking.
What's interesting about this is, it lets you see it from a different perspective to Joel, before becoming one with him again soon later.
23. The lighting in the piano room is reminiscent of the church where Bill lives - the colour and angle of the light coming through the windows. For me, this reflects Bill's character in Joel, because he was close to death in the high tension of the hotel/basement, and you start thinking about the things he said "That kid will get you killed". There was the conversation just before where Ellie says "Just tell me where to go" and Joel says "Uh, I hate this crap". Even Ellie has adopted a sarcastic tone with Joel, slipping into snide, e.g where she says "You sure you can trust me with that [pushing the piano]".
So then, the moment where Joel accepts Ellie saved him with the pistol (and after, with the rifle), tell Joel that Bill was wrong. Later on in the game she also saves him in Winter, but she also saves him as moral human - not killing Henry and getting his daughter back.
And as the player, you sorta realise Bill was wrong. He said that the Infected are predictable, and that humans are more scary. After the basement, contrasted with the hotel, you see he is wrong.
Or is he?
24. After you take the rifle off Ellie, the 2nd building on the right has a poster 'Congratulations...A...TLOU'.
25. Also, the subway restaurant, on the wall is 'Matt's menu' (or something like that). Maybe he ran this business, 20 years ago? And then when the QZ in Pittsburgh was run down, he went to Boston? But then there is also a 'Map of Pittsburgh' note, and it says 'Matt's tours'. Who knows.
26. When you're being chased by the Humvee, their advice is to 'RUN'.
27. Sam says that he's from Harvard. When with Bill going to the high school (the evac zone), one of the banners on the bus says '2nd group: Harvard'. Maybe Henry was a kid 20 years ago, in that town?
28. When Ellie is standing over the toy that Sam wants, the plastic Giraffe is looking right at her. And after she's picked the toy up and waits for you by the door, the plush giraffe is also looking right at her.
29. When you're trying to get to the bridge at night, underneath the spotlight is a container with the same Area 5 logo as back in Boston. Maybe this is where the stuff gets shipped from, on the ships to Robert (as in the note 'Shipping manifest').
30. Once you go through the gate, to your left are lion statues. I think they are the Tibetan snow lions from the Uncharted 2 puzzle room (not sure though).
31. That crab is a troll.
32. So as I said before, you think Bill is wrong in his ways - that you have to be alone to survive. But, you see Ish, who survives perfectly well on is own, then let people live with him, and come dangerously close to death. And then Sam and Henry die (Henry even says "This is your fault"). And you meet David, and you realise humans ARE more scary. It plants a seed in your mind that never goes away.
33. After the moment in the ranch, Ellie adopts the attitude she had in Pittsburgh e.g. leaning against the wall, not being close to Joel.
People might think that the firefight previous to this is unnecessary after the Joel and Ellie fight. But what this says to Joel is that he can't spend time thinking about things other than pure survival (like his daughter), as danger is always there (and again it goes back to what Bill said).
But then you will notice Ellie, up against the wall, acting just like she was in Pittsburgh. So from cutscene, into gameplay, and into the next cutscene of them riding back, we know what Joel is thinking. He's thinking about the loss (Sara, Tess, Sam and Henry), but also remember Pittsburgh, when Ellie was like this last time. He feels like he needs to do something to get her back on his side.
So I think TLOU is subtle in it's use of the game medium, and it knows when it can't handle something in gameplay. But it's the interweaving use of story and gameplay that makes it special, rather than looking at one by itself.
34. In the University, after the conversation which starts "It's getting chilly", one of the buildings on the right is called 'P. Field Hall'. Peter Field was one of the game designers on TLOU (there are loads of names in the university, but I haven't checked them out).
35. In the first student room, on the table is a necklace that looks like the one Schafer gives to Drake when dies, and also the object Drake keeps the resin in (that you see on the title screen of UC2, before you start the game from the XMB).
36. A LOT of people are reading 'A Jade In Austin' - Joel's hometown.
37. When you get out of the room with the bloater and clickers, Ellie asks "Do you think those clickers were fireflies?" and Joel replies "No, no I don't think so". However, if you kill the bloater, you see he has a firefly pendant.
38. From the comic we know that Riley wanted to be a firefly. When you're Ellie, you she that she did because she has a firefly pendant.
39. In the first Ellie-David cutscene, Ellie hears them by the twig snaping - just how the deer would hear you.
40. When Ellie is with David, she starts resembling Joel when he didn't want to get attached to Ellie "You don't have to worry about me" "We got lucky" (as in no, we aren't a good team).
41. When Ellie escapes David in the cutting room, he says "Where'd you think you going Ellie - this is my town". This certains the comparison with Bill ("Get the f*** out of my town").
42. In the David fight, he hears you by broken glass, just like the deer hears you by broken twigs, and I think you have to hit each 3 times, to show that they are like-for-like. This shows it's 'the hunter becomes the hunted', and that this is just survival, with no right or wrong. He even says something like "I love how you think you're better than all this". There are even (stuffed?) deer heads all around on the walls.
The steakhouse in which they fight is called 'Todd's steakhouse' - Todd Foster was an environmental artist on TLOU.
43. The motel towards the end of Winter (playing as Joel as Ellie and David are unconscious), the motel is reminiscent of the one in 'No Country For Old Men', although I'm not sure if room 12 or 13 were the ones Llewellyn stays in. But the crashed pick-up truck also reminds me of the one in the film, so maybe there is a connection.
44. In Salt Lake City, the blue sign Joel points to says 'Hospital next right', and 'exit [right] only'. So this is one of two right turns you take to get to the hospital - just like with Sara in the car, at the beginning. You take the second right in the tunnel.
45. After entering the QZ in Salt Lake City, there is a billboard to your left that has an attraction for a zoo with giraffes, in this city. Confirms they were in a zoo.
46. In the same area, but just up ahead, there is a newspaper outlet, with the newspaper printed by 'NDI Press'.
47. When in the bus depot when Ellie is sitting down, the light is shining on her. One of the things the fireflies say is 'When lost in the darkness...Go to the light'.
48. You can tell that going back to Tommy's is what Joel wants, rather than what they both want. In fact, when he brings it up, it conjures thoughts for Ellie "It can't be for nothing" "Everything that I've done [brutally killing David with a machete]". The look on her face, she looks like she's about to cry like she did before. So what Joel wants collides with what can be presumed Ellie wants (to get to the fireflies), almost sends her back into that emotional place. It just makes the overall ending more bittersweet.
Also, we've built up Joel as this, no-nonsense 'what he says goes' sorta guy. So when he lies, it's a bit of a shock.
49. Joel always says when he finds a comic "I bet Ellie'd like this", but we all know he's collecting them for himself xD
50. Where you find the 'Precipitation' comic (after the giraffes, men's toilets) there is a NDI sticker.
51. As you enter the tunnel, you see the second sign that tells you to take the second right.
52. When Joel talks with Marlene, she says "Don't waste this gift". In David's town, in the steakhouse, there is a banner that says something like "We are grateful for this gift from him". So like I said before, the seed in your mind that never goes away, that humans are more scary, comes up here. That these two are clinging on to weird ideologies "Everything happens for a reason" and generally how Marlene talks.
53. Okay this next point will have you running to your PS3 and firing up TLOU thinking how the hell you missed it. I know I was thinking that! When you grab an enemy with triangle, if your pistol is loaded, press R1 and nothing else. You shoot him in the head! Am I right in saying no-one knew this? lol.
54. At the end, when you're controlling Ellie, the sign says, to get to the fireflies ('go to the light') in Jackson City, you have to take the exit to the right. But the road there has been destroyed - Joel has destroyed her path to the fireflies. And now, the only way to go is to Joel. And are those fireflies flying about?
UUUGHHHH MY FINGERS HURT SO MUCH
Edit: If people are interested, I'd recommend this video which goes into real detail on the lore of TLOU (credit to MaidenVelka):
I recently came across this set of videos, which are incredible. I highly, highly recommend you watch them if you are at all interested in TLOU. The videos get increasingly longer and more detailed, but it's really insightful (credit to James Howell):
Re: Everything I noticed in TLOU (over 50 things!)
Sep 17, 2013
Nice observing good sir, kudos.
I knew you could shoot your human shield.
Did you know you can throw the last dart after Ellie and Sam are finished playing?
--------------------------------------------------------------------------------------------------------------
" Man...I shot the hell outta that guy, huh? " - Ellie (The Last of Us)
Uncharted Territory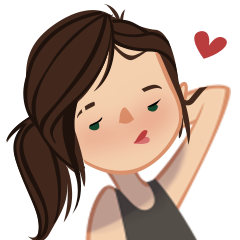 Registered: 08/20/2013
Offline
1335 posts
Re: Everything I noticed in TLOU (over 50 things!)
Sep 17, 2013
While I did not connect some of the things as you did and I did know the R1 thing and dart thing, I appreciate the work you put into this.
The thing is that at Pittsburgh she leans against the wall because she feels Joel is not grateful for what she did, while in Tommy's Dam she does it cause she is heartbroken by Joel's reaction to her honest confession.
I also think Joel deeply regrets it afterwards [as he realizes what he means to her].
From University on, they are only closer and closer.
So the epilogue could bring more questions and a slight distance between them...
More things that I am not sure I'd interpret the same, but good work writing all that.

Lombax Warrior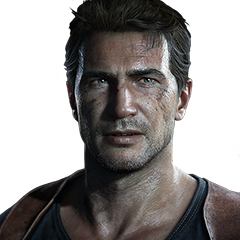 Registered: 07/21/2013
Offline
80 posts
Re: Everything I noticed in TLOU (over 50 things!)
Sep 17, 2013
Well, I felt like in Pittsburgh, she is acting a bit like a stubborn kid. And I make the connection to the scene in the ranch because, even Joel says on the travel there "**bleep** stubborn kid". But yeah, in the ranch scene I think there's definately regret there, because he sorta realises that she practically IS his daughter now, despite saying she isn't, and he sees the hurt he causes by saying that.
I agree with all the things you so also, but the thing with TLOU is, there is no one way to look at it (even if I might be completely wrong with some of my interpretations).
Is there anything else you don't interpret the same? I mean I'm not sure on a lot of them, as I just write whatever came into my head. Although I'm positive Bill is a stronger character than most realise, even if he isn't directly referenced after the Bill's Town chapter.
Yeah I noticed the dart thing on my first playthrough- that was an awesome moment. But I really thought I'd found something new with the whole shooting your enemy shield. You're never really told you can do that, so I was like WHAAAAAAT. lol. Thanks by the way.
Uncharted Territory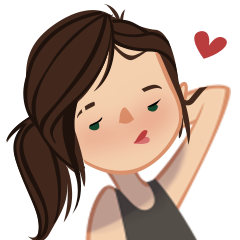 Registered: 08/20/2013
Offline
1335 posts
Re: Everything I noticed in TLOU (over 50 things!)
Sep 17, 2013
---

LudicrouslyLiam wrote:


Well, I felt like in Pittsburgh, she is acting a bit like a stubborn kid. And I make the connection to the scene in the ranch because, even Joel says on the travel there "**bleep** stubborn kid". But yeah, in the ranch scene I think there's definately regret there, because he sorta realises that she practically IS his daughter now, despite saying she isn't, and he sees the hurt he causes by saying that.

I agree with all the things you so also, but the thing with TLOU is, there is no one way to look at it (even if I might be completely wrong with some of my interpretations).

Is there anything else you don't interpret the same? I mean I'm not sure on a lot of them, as I just write whatever came into my head. Although I'm positive Bill is a stronger character than most realise, even if he isn't directly referenced after the Bill's Town chapter.

Yeah I noticed the dart thing on my first playthrough- that was an awesome moment. But I really thought I'd found something new with the whole shooting your enemy shield. You're never really told you can do that, so I was like WHAAAAAAT. lol. Thanks by the way.

---
Yeah I discovered that by accident actually. I incidentally pressed R1 and I was like ow, I didn't mean to waste a bullet on that... Oh, well.
The dart thing I thought was a collectable so... Yeah, I kinda looked that up
To get into the things I did not agree with...
11. - Ditto, except for anarchists who just want... um, "freedom"? If you could call it that.
15. Good catch, no connection between the 2 events though [I think you didn't mean to imply that anyway]
16. Nice catch there :]
17. I am not sure here, really. His partner might have disappeared a long time ago. It might have been precious to him or he just played chess with himself [some people do that]
18. Where is it??? What was it???
22. I am not sure how you meant this one. I think he says that cause he was a] freaking scared b] really surprised just what the hell happened.
I mean I as the player was relieved to see Ellie again, so quite opposite of Joel's reaction... He might have been a bit embarassed that she [the little girl] saved him... Also he is still kinda conflicted inside about 20 years ago... He is unsure of what to think and where to stand most of the game, as far as Ellie is concerned.
Rest has been said in my post above.
23. I kinda realized that right after Bill said that... After all she has been very helpful throughout the whole game, which Bill couldn't know... The two didn't esxactly go along well, anyways :]
27. Great find, seems very possible.
31. I don't get it...?
32. Kinda agree, but I find them equally scary. The Sam thing was a bad accident and David was... well he had his ways...
33. Ellie probably has 2 different behavior modes, normal and scared/**bleep**. Also, the fight was there to break up that moment as things could get even uglier... I would have loved to see if Ellie had something to say on Joel's last words but... He definitely had to focus on surviving but it was still there gnarling inside his head.
Also, on the horseback, I think he just thinks about what he said to her, nothing else. I don't think he is reminiscing about the past during that. He kinda looks at Ellie like he really regreted what he said.... Like he didn't mean to sa that but he got caught up in the moment.
Special package? Yep.
38, It kinda looks like a firefly pendant [exactly like] but what do we know? Maybe everyone who lived inside quarantine zones had one. Kinda like an ID, just a pendant.
40. Yeah she is definitely cautious around him. She had to take Joel's role though, she had no choice if she wanted to save him and her. Sidenote - wish there was more playable time as her. I found these segments to be the most enjoyable.
41. Well... obviously
47. Love that analogy. It also highlights the masterful lighting techniques they used :]
48. I don't really think she was about to cry, she was just lost for words [at least the voice tonality did not suggest that to me, [while in Tommy's Dam there is no doubt she would. Might have even seen a tear in her eyes, much like at the end of winter]
I think she was just just set to do it and get the cure as Joel asks her if she is sure and she replies with the famous "can't be for nothing". She of course does not know just how much she'd lose...
As to if she wants to go to Jackson, I am sure she would be very happy with it if the vaccine was extracted and she still lived. But as of now, it is very much open for interpretation, I think you are right. I don't think she is totally against it though. [as not contradicting each others goals].
It definitely makes the game even less happy-endish... Kinda for nothing.
Yeah she softened him up quite a bit :] much closer to the "good father" times.
49. "Ellie, I found another one of them comics". "Great". Nah, he ain't
52. Well Marlene is definitely not the antagonist in my eyes... The game clearly shows she really regrets the decision but she knows here is no other choice if the humanity were to be preserved.
David's ideals are in contrast... quite a notch more twisted.
The poster is a good find... I wish I pad as much detail to subtleties as you did. I was more amazed with the beautiful graphics and main characters though. And although I tried to look for things, optional conversations did it for me and kept me busy throughout.
Note - these were just awesome.
54. I figured this is meant more as a hyperbole but I get your point. She wouldn't want to live with someone else. Or would she? What if she knows the truth? What if she wants to do something about it? We might find our, or just leave it up for interpretations :/
Oh right thats about it :] Other than that, all awesome finds.
The 1.thing I thought was a bit problematic was their relationship obviously. I couldn't quite grasp the tactility of it. I mean Ellie was interested in Joel from the start, kinda [in a not awkward kiddo curious way] while he for obvious reasons tried to stay as little emotionally attached as he could.
But when the ice finally melts, I was expecting a bit more warmness.
Also the one thing I found rather weird is Joel's way of first aid. As far as I know, you have to breathe into the person you are resuscitating as well, heart massage isn't gonna make it. I feel like ND left it out for a reason, but at that point of the game [father-daughter] I felt like it would be appropriate to maybe show it as to strenghten the effect [as every parent would definitely do that for his child]... Or maybe I am just thinking too much into it, or maybe Joel didn't know better
Their bond is bound to get stronger as they spend time together for longer but I wish I could see that same Sarrah phase in there, just with Ellie...
So that would be my only issue... Just a slight one, but... I guess it's nothing :]

no1_narwhal_fan
Hekseville Citizen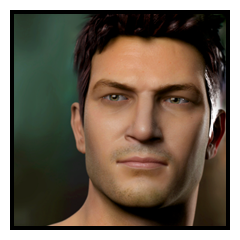 Registered: 08/02/2013
Offline
314 posts
Re: Everything I noticed in TLOU (over 50 things!)
Sep 17, 2013
I don't know what I'm more impressed by; the amount of depth and detail Naughy Dog put into this game or the amout of work LudicrouslyLiam put into this thread! But um, don't you think this might have needed some spoiler warnings Liam?
Qucik question. What did you mean by "31. That crab is a troll" ?
Some other little things. It's pretty common knowledge now but one of the funnier easter eggs is a newspaper cutting with the headline - "Uncharted the Movie, starring Justin Bieber as Drake!" Also, just before the final room at the end with load of guards in it ther's one of those boards that opticians use to test your sight which, if you read it carefully, says something like "Don't quit you're nearly there just run!"
Lombax Warrior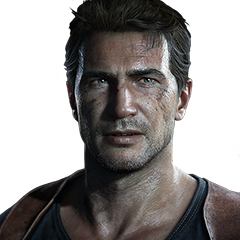 Registered: 07/21/2013
Offline
80 posts
Re: Everything I noticed in TLOU (over 50 things!)
Sep 17, 2013
Haha, thanks guys. But really, it's absolutely Naughty Dog's attention to detail. I guess I felt like making this thread because I got sick of people calling TLOU a shallow, mainstream game.
About number 31 - did no-one notice the crab just before going into the sewers? On the beach, there's a crab that sorta dances around. If you go up to him, he dives under the sand and pops up somewhere further down, and you can keep doing it. Kept me entertained for a good minute or so, lol.
Yeah narwhal, I left out those more obvious easter eggs and things, as they're already well known. I actually have a lot more stuff, but I think I might just do a whole analysis of the game from beginning to end in another thread. Thanks for the spoiler tip by the way.
conquerator,
15. Yeah I didn't. But because you see in the comic Ellie is into music, and she takes an interest in the music shop, I thought it was slightly foreshadowing what Joel says later.
17. Yeah maybe, that would add to the crazy factor about him lol.
18. Haha...this is a bit embarrassing actually. I took it out. When I said there are Area 5 symbols on the containers when you meet Robert, I noticed it's the same symbol that is on all the ambulances - like that little star thing. But it's actually slightly different, and it's a symbol that is on ambulances in real life. God I felt so stupid XD
22. I just got the vibe that Joel hadn't really connected with Ellie yet, as he doesn't even try to comfort her after killing her first human - he's pretty cold actually. And it's like the number 1 thing on his mind is to "get going", to be done with this thing, rather than Ellie's mental health.
32. What I meant was, the David fight is probably the most tense/scary time in the entire game. And he is very unpredictable in how he suckers both you and Ellie in, that he is a nice guy - ND can exploit the fact they know how to make likeable characters here - but ends up being a psychopath and potentially a rapist. But he's also unpredictable in the fight, when he has his machete out - it's as tense/scary as trying to stealth kill a stalker (in that you need to get behind them), but in like, the hotel basement/sewers, you don't have to stealth kill them to get through, so it isn't the same. In this way I think David was much more scary.
33. I don't know, I mean we'll never know. But I felt he was looking at her and remembering Sara (does he look at his watch at any point?), so he was thinking about loss, with Tess, and then about Bill "you aren't gunna survive [with that kid]", and then by extension all of the Journey with Sam Henry etc. But ultimately, it's because of the whole 'you're not my kid' that sets off his memories about Sara, and I don't know, that he sees a bit of her in Ellie. I mean, there's enough evidence of that, when he looks at his watch as Ellie walks the plank, and how he looks at her after the dirty magazine joke. That last one made me think that Joel was thinking about Sara because, they're both making jokes about things they possibly shouldn't know at their age. Like Sara with the drugs, and Ellie with the dirty magazine, y'know? That's what I mean by the endearing quality about Ellie, and why I bring up the connection with the way she acts, like she did in Pittsburgh.
38. Oh no, if you flip it it has the firefly symbol, so she must've joined them. Also, if you read the comic (and in the game in the QZ), the security forces are against the fireflies. Any affiliation with them is like, the death penalty lol (remember the note, with Marlene wanted for 'Firefly Affiliation'?).
41. Well, that was just that thing, that I think Bill is actually one of the strongest characters in the story. Like Bill survives by keeping infected to ward off people, and David keeps hunters around to take any tourists. But I don't really know where I was going with that one, lol, just that they both have their own town.
47. Oh man, I know. There's so many subtleties in how the places are lit. I don't think I'll ever forget walking down the road in Bill's town. Oh that's another thing actually that I should add. In the QZ, there is a message on the wall that says 'Go to the light'. I noticed that all the way through the story, the place (usually a building) where the fireflies will be, will be lighted, or in the direction of the sun (think the capital building, the university, the hospital). But once you get there, find out they're not there, if you look back, it will be shrouded in clouds. I especially like how they do it in the university, as once you get there, if you look behind you there are some really black clouds forming - like a storm. If you notice also, all your objectives will be like that e.g the bridge, the hotel, and once you either get there or have gone through, they will be darkened in some way, I really like how they colour script the story too.
48. Yeah, you don't hear it her tone of voice, but there's a split second where she looks like she's about to cry. Look for it on your next playthrough, she really does look like she's about to cry.
49. I swear to god, he only ever said "I bet Ellie'd like this" on my survivor playthrough, even if she was right by him, lol.
52. Yeah they do a great job of humanizing her, especially through the notes (you real feel for her when she says she's tired). But I really felt that both David & Marlene treat Ellie as an object, with a function, with a purpose in life other than living her own life. You see when you play as Ellie that her mom tells her that life is "worth living", and it seems only Joel realises this. Especially when they refer to her a "gift", y'know what I mean.
Yeah I got swept up in the story the first time too, but I always felt compelled to look at every corner, as I know that ND put the effort into detail. I feel like the game encourages you to search around, and build up these things in your head in those downtime environment parts.
Well, I think it's because they really don't wanna be with each other from the start ("B******* I'm not going with him!" and "Now I don't think that's a good idea" and the look they both give each other, one after the other), and they stay like that for the longest time. I think the little warmness Joel gives is because, that's just the person he is - he rarely lets his emotions out, and when he does it's in a very subdued way.
There was a thread about that, and apparently breathing into the person isn't as effective as trying to get the heart beating again, but yeah I don't know.
MaidenVelka
Hekseville Citizen Registered: 01/29/2013
Offline
339 posts
Re: Everything I noticed in TLOU (over 50 things!)
Sep 18, 2013
Great work LudicrouslyLiam. A lot of this I had noticed, and I have slightly different takes on some of it, but for now I don't have the time to comment. Perhaps I will sneak on later.
At the least however, I wanted to share what I feel about the Ending of the game and of Marlene as well. Again, I don't have time to type it all, but I have created an extensive lore video, of which the very end covers those two topics.
http://www.youtube.com/watch?v=1p2cHgyY6cY
If interested, you'll want to skip to the 1 hour, 5 minute, 35 second mark. Yes, it's that long lol. I go on for thirteen minutes, but this is necessary for me to explain just what a horrible monster Marlene is, and to give the facts as to why. I probably would never type it all out, because it would be a novel haha. Take a listen if you want, and I will hopefully have you convinced that hating Marlene is the right choice.
no1_narwhal_fan
Hekseville Citizen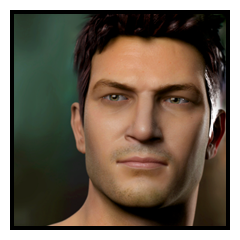 Registered: 08/02/2013
Offline
314 posts
Uncharted Territory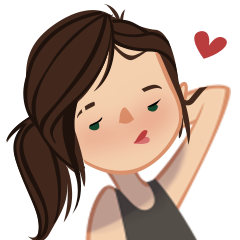 Registered: 08/20/2013
Offline
1335 posts
Re: Everything I noticed in TLOU (over 50 things!)
Sep 18, 2013
---

LudicrouslyLiam wrote:


Haha, thanks guys. But really, it's absolutely Naughty Dog's attention to detail. I guess I felt like making this thread because I got sick of people calling TLOU a shallow, mainstream game.

About number 31 - did no-one notice the crab just before going into the sewers? On the beach, there's a crab that sorta dances around. If you go up to him, he dives under the sand and pops up somewhere further down, and you can keep doing it. Kept me entertained for a good minute or so, lol.

Yeah narwhal, I left out those more obvious easter eggs and things, as they're already well known. I actually have a lot more stuff, but I think I might just do a whole analysis of the game from beginning to end in another thread. Thanks for the spoiler tip by the way.

conquerator,

15. Yeah I didn't. But because you see in the comic Ellie is into music, and she takes an interest in the music shop, I thought it was slightly foreshadowing what Joel says later.

17. Yeah maybe, that would add to the crazy factor about him lol.

18. Haha...this is a bit embarrassing actually. I took it out. When I said there are Area 5 symbols on the containers when you meet Robert, I noticed it's the same symbol that is on all the ambulances - like that little star thing. But it's actually slightly different, and it's a symbol that is on ambulances in real life. God I felt so stupid XD

22. I just got the vibe that Joel hadn't really connected with Ellie yet, as he doesn't even try to comfort her after killing her first human - he's pretty cold actually. And it's like the number 1 thing on his mind is to "get going", to be done with this thing, rather than Ellie's mental health.

32. What I meant was, the David fight is probably the most tense/scary time in the entire game. And he is very unpredictable in how he suckers both you and Ellie in, that he is a nice guy - ND can exploit the fact they know how to make likeable characters here - but ends up being a psychopath and potentially a rapist. But he's also unpredictable in the fight, when he has his machete out - it's as tense/scary as trying to stealth kill a stalker (in that you need to get behind them), but in like, the hotel basement/sewers, you don't have to stealth kill them to get through, so it isn't the same. In this way I think David was much more scary.

33. I don't know, I mean we'll never know. But I felt he was looking at her and remembering Sara (does he look at his watch at any point?), so he was thinking about loss, with Tess, and then about Bill "you aren't gunna survive [with that kid]", and then by extension all of the Journey with Sam Henry etc. But ultimately, it's because of the whole 'you're not my kid' that sets off his memories about Sara, and I don't know, that he sees a bit of her in Ellie. I mean, there's enough evidence of that, when he looks at his watch as Ellie walks the plank, and how he looks at her after the dirty magazine joke. That last one made me think that Joel was thinking about Sara because, they're both making jokes about things they possibly shouldn't know at their age. Like Sara with the drugs, and Ellie with the dirty magazine, y'know? That's what I mean by the endearing quality about Ellie, and why I bring up the connection with the way she acts, like she did in Pittsburgh.

38. Oh no, if you flip it it has the firefly symbol, so she must've joined them. Also, if you read the comic (and in the game in the QZ), the security forces are against the fireflies. Any affiliation with them is like, the death penalty lol (remember the note, with Marlene wanted for 'Firefly Affiliation'?).

41. Well, that was just that thing, that I think Bill is actually one of the strongest characters in the story. Like Bill survives by keeping infected to ward off people, and David keeps hunters around to take any tourists. But I don't really know where I was going with that one, lol, just that they both have their own town.

47. Oh man, I know. There's so many subtleties in how the places are lit. I don't think I'll ever forget walking down the road in Bill's town. Oh that's another thing actually that I should add. In the QZ, there is a message on the wall that says 'Go to the light'. I noticed that all the way through the story, the place (usually a building) where the fireflies will be, will be lighted, or in the direction of the sun (think the capital building, the university, the hospital). But once you get there, find out they're not there, if you look back, it will be shrouded in clouds. I especially like how they do it in the university, as once you get there, if you look behind you there are some really black clouds forming - like a storm. If you notice also, all your objectives will be like that e.g the bridge, the hotel, and once you either get there or have gone through, they will be darkened in some way, I really like how they colour script the story too.

48. Yeah, you don't hear it her tone of voice, but there's a split second where she looks like she's about to cry. Look for it on your next playthrough, she really does look like she's about to cry.

49. I swear to god, he only ever said "I bet Ellie'd like this" on my survivor playthrough, even if she was right by him, lol.

52. Yeah they do a great job of humanizing her, especially through the notes (you real feel for her when she says she's tired). But I really felt that both David & Marlene treat Ellie as an object, with a function, with a purpose in life other than living her own life. You see when you play as Ellie that her mom tells her that life is "worth living", and it seems only Joel realises this. Especially when they refer to her a "gift", y'know what I mean.

Yeah I got swept up in the story the first time too, but I always felt compelled to look at every corner, as I know that ND put the effort into detail. I feel like the game encourages you to search around, and build up these things in your head in those downtime environment parts.

Well, I think it's because they really don't wanna be with each other from the start ("B******* I'm not going with him!" and "Now I don't think that's a good idea" and the look they both give each other, one after the other), and they stay like that for the longest time. I think the little warmness Joel gives is because, that's just the person he is - he rarely lets his emotions out, and when he does it's in a very subdued way.

There was a thread about that, and apparently breathing into the person isn't as effective as trying to get the heart beating again, but yeah I don't know.

---
Respect man. I got nothing but respect for ya. You are like the only person who takes the time to make a proper reply to me, without going tl:dr. Lol thanks. I am glad we are mostly in agreement here
bottom line, if a game evokes such discussion, it is a game worth playing and a masterpiece of art. Who said games ain't art? About the resuscitation thing, I was taught that for every 30 pushes there should be 3 breathe-ins. Both is essential. I dunno it just struck me as weird, since even if she were contagious, it does not get transmitted through saliva... So yeah that. I really envy you you noticed all that. I missed the subtleties there. Great work. Should you ever want to discuss this game in depth just say ^_^ Cheers mate. Luke