Reply
Topic Options
Mark Topic as New

Mark Topic as Read

Float this Topic for Current User

Bookmark

Subscribe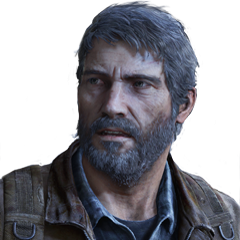 Offline
Re: Ellie and Joel Capitol Building Scene......
I agree too about Joel thinking back on Sarah while looking at Ellie. I'm sure the reason Tess was so bossy in that scene was because she had been infected and wanted to make sure Ellie got to fireflies safely before anything else happened.
" I once had someone I cared about, in this world that ****s only good for one thing... gettin' ya killed"
Re: Ellie and Joel Capitol Building Scene......
Joel definitely looked at his watch and thought of Sarah. I think Tess was just being Tess (staying focused and taking care of business) and her being short with Joel had nothing to do with him thinking of Sarah.
Highlighted
Re: Ellie and Joel Capitol Building Scene......
The reason Tess snaps at Joel is becuase she was bitten back in the building and she knows she's a walking corpse.
He was looking down at his broken watch as a reminder of Sarah from the way Ellie brushed him off with his warning of being careful when walking over the plank. Tess may not know about the watch, but she sees him daydreaming for a moment, and she's a little angry that he's not focused on the job, which is what happened to her and she got bit for it.
Tess snaps at him becuase she is trying to tell him, "Hey, keep you head in the game. I just killed myself becuase I didn't take it seriously enough and I won't be able to help or save you anymore after this job."
Tess truely cares for Joel and this was her way of "waking Joel up" becuase she slacked for just a second and she got bit for it.