Reply
Topic Options
Mark Topic as New

Mark Topic as Read

Float this Topic for Current User

Bookmark

Subscribe
Do you think Naught Dog has any idea...
2 replies 410 views Edited Feb 5, 2014
I realize that (a) many of you have had no problems playing The Last of Us, and (b) it's obviously a high-water mark in gaming. It's that very quality and the many accolades that the game has received that has drawn many of us to it with such enthusiasm. I managed to play through the first 10 minutes or so until I got to the dreaded prologue glitch.
From there, it's been days of painful, expensive, time sink experiences involving obtaiing multiple copies of the game, swapping hard drives, countless (and very tedious) system wipes and reinstalations, and eventually the purchase of a brand new PS3. The only thing I refused to do was pay another $60 to download the game. Lockups, crashes, excrutiating lag times... I never did get the game to work for me. Perhaps I was just very, very unlucky.
But even a cursory search of the web shows that a significant number of other gamers have gone through similar cycles of maddening, frustrating, and exhausting attempts - only to fail in the end. Mine eventually ended in failure as well and now I have all of this intense hostility specifically toward Naughty Dog an outfit that seems to be infected with an arrogant, dismissive attitude toward its customers. So yea... I give up, The new PS3 goes back, I'm disputing the charge on my Visa for the game itself.
Yes, this post is completely self-important and I know that I'm delusional to think my opinion and experience matters. I suppose there is a very remote chance that some or part of my message will make it to Naught Dog about how much hostility they've generated among a small group of patrons who have had their time, energy, and money wasted trying to get their product to simply work. All that hostility and distrust, even among a minority, can really come back and hurt an enterprise. How am I kidding? They've got their sales and their awards. They don't care about individual experieces. If they did, the issues would have been addressed months ago.
/end
Highlighted
I Only Post Everything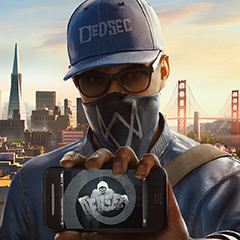 Registered: 01/25/2012
Offline
789 posts
Re: Do you think Naught Dog has any idea...
Feb 5, 2014
Very sorry to hear mate, that's really unfortunate.
I'll be honest, I strongly doubt they're going to iron out any of these issues. It annoys me how developers these days get away with countless glitches/game breaking bugs on release because they can just drop an update further down the track. Whilst updates are certainly beneficial in the long run, they're still able to pull slippery moves like this.
This game is also responsible for shutting down consoles upon quitting, an issue they're still yet to even look into.
Heres hoping they sort things out and you can experience the game at it's finest. Good luck in any future attempts to get a hold of a functioning copy of the game, that is if you aren't completely put off by it's game-breaking bugs.