Reply
Topic Options
Mark Topic as New

Mark Topic as Read

Float this Topic for Current User

Bookmark

Subscribe
Highlighted
Crazy About The Last Of Us.
20 replies 323 views Edited Apr 13, 2013
Guys, Seriusly.. I've never been so excited for a game before. I'm Crazy.
All the time I think about this game.. when i'm on the computer, or outside or at school or work.
I think about the last of us to fall asleep.
all I think about is the last of us.
This game is just so good.. I just can't believe it.
it's like everything i've been wanting for a long time.
I Watch The last of us videos Everyday.
The crazy thing is.. everytime I see new gameplay footage,
I get the urge to cry cause it's so amazing.
And that for a guy who never wants to cry for anything.
Games really mean alot to me, and The Last Of Us is something really Special to me.
I just wanted to share these thoughs with you guys.
Much Peace And Love to Y'all.
Re: Crazy About The Last Of Us.
Apr 13, 2013
I personally find it a bit weird that you want to cry about the game being so good, but different strokes, etc.
I'm stoked about the game so much that I actually don't watch any footage of it. I've only seen the first teaser trailer and the first gameplay trailer. When I know I'm going to love a game I avoid watching videos of it so that it's more of a new and exciting experience when I finally get it.
It's rare now that games excite me, and TLoU has done it.
Re: Crazy About The Last Of Us.
Apr 13, 2013
I guess this is what happens when people run out of things to post about.
"The Multiplayer will be revealed THIS month" "Who's excited for The Last of Us?"
Of course we are all excited. All my jimmies are ready. But these threads are so pointless. Especially when this is like the 3rd of it's kind within like 2 and half weeks.
Just try and be creative, so we can have a nice discussion while we pass the time.
"I'm excited for TLoU" "Hey me too" Great stuff.
Re: Crazy About The Last Of Us.
Apr 13, 2013
CyborgHippo
Uncharted Territory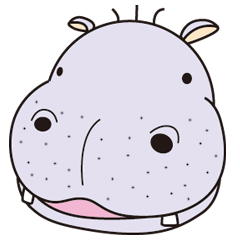 Registered: 01/26/2013
Offline
1577 posts
Re: Crazy About The Last Of Us.
Apr 13, 2013
---

GrayGargoyle wrote:


What if The Last of Us ends up not being good? You may be excited about the game now, but there's always a possibility that the game might not turn out being what you think. Even games like Spider-Man 2 were expected to hit home runs, but only ended up fouling at the plate.

---
Psh,Naughty Dog making a bad game? Harharhar! That was a good one Gargoyle
Click click click click click click click click................... I need to get off the forums.
Signature created by GFXNinja/CyborgHippo