Reply
Topic Options
Mark Topic as New

Mark Topic as Read

Float this Topic for Current User

Bookmark

Subscribe
Highlighted
A great deal for Canadians
29 replies 197 views Edited Apr 14, 2013
Hey guys, 2 months today is the release of The Last of Us! I know the majority of this community probably is not Canadian, but
for those who are, this is a pretty good deal. There's theres weird site called tsilon.com, and it's somehow afilliated with Future Shop. In short, it gives members of the website access to coupons for $20 or sometimes $30 off games, as well as free game and dlc downloads from time to time. The website sounds like some sort of scam, but a google search will prove that it is 100% authentic. I joined in Febuary and got a bunch of stuff, including: $20 off BioShock Infinite, $20 off GTA V, and $20 off God of War ascension. The website just added $20 off The Last of Us to the list, so any of you Canadian guys should jump on this deal if you have the time.
You have to jump through some hoops to sign up for the site, and then you have to answer some game-related trivia question to level up. Only once you reach rank 10, which should take about 30 min, will you have access to the "g-list" area. Recently, they wanted to make it a little more difficult to gain access to these coupon codes, so the website also requires you complete one "challenge" to gain access to the The Last of Us coupon, among others. Challenges change all the time, but right now there are a couple easy ones like "Complete BioShock Infinite on any difficulty" and "Get the top high score in space invaders. Note that once this process is done, you will always have access to whatever this site offers in the future, so it is definitly worth your time. So to summarize:
1.) Go to tsilon.ca
2.) Sign up.
3.) Gain Access to the main website by typing in 4 of the secret codes. If these codes haven't changed, they are: sandvich, bluray, animus, power.
4.) Click "tests" and answer multiple choice questions correctly until you reach level 10.
5.) Refresh the page and enter the g-list area.
6.) Click challenges.
7.) Decide on which challenge you want to complete, or find one you have already completed.
8.) Do whatever the challenges requires you to do.
9.) Submit the challenge. Details on how to do this are on the challenge page and I'm sure you'll see them if you get to this point, but it involves taking a picture of the complete challenge, along with you username written on a piece of paper.
10.) Wait. There's not guaranteed time as to when you'll be approved, but it shouldn't take over a week. My BioShock challenge to about 5 days to be approved.
11.) Your ready to go! Click "perks" and select the last of us and click request.
12.) Wait again. This wait should be shorter. Mine was emailed within 20 minutes of requesting it. Other time's I've had to wait over a week though. I guess it depends on supply and demand.
13.) Once you've been emailed your code, use it when checking with TLOU out on FutureShop.ca, and the price will be reduced to $39.99!
Every game I have order from future shop has arrived on release date, so no need to worry about not getting it ASAP. It's a really great website for Canadians.
CyborgHippo
Uncharted Territory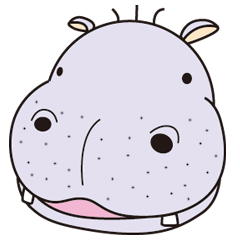 Registered: 01/26/2013
Offline
1577 posts
Re: A great deal for Canadians
Apr 14, 2013
Haha, I understand the skepticism. Here's some massive tsilon threads from two very reputable sources: http://neogaf.com/forum/showthread.php?t=460186
http://f.redflagdeals.com/showthread.php?t=1118783
Re: A great deal for Canadians
Apr 14, 2013
Re: A great deal for Canadians
Apr 14, 2013
Seriously? I thought we all got along here. There's nothing for me in this, just trying to be helpful. And it's not even a to-good-to-be-true situation. It's a website that gives out promo codes for 20 bucks off game preorders from futureshop. Thats all. Again, it admittedly does look suspiscious given the concept of the website and the fact that I'm a first-time poster, but if you read past the part where I say, "sign up" you'll realize that there is a little more to it than just signing up. I've been reading these forums for a while now, I just never had anything to contribute. I thought this would be helpful. Like I said, googling "tsilon" is enough to prove that the site is legit,. If thats too much work, check out that link to the hundreds discussing it on neogaf.
If that isn't enough proof, here's my contribution to prove I'm not full of it. I have an extra tsilon code for $20 off Grand Theft Auto V. First person to respond gets it. Again, it's Canadian only, so please only ask for it if you live in Canada, and are actually intersted in the game, and having shipped to you from futureshop. Fair?