Reply
Topic Options
Mark Topic as New

Mark Topic as Read

Float this Topic to the Top

Bookmark

Subscribe
Highlighted
Where is survival horror on PS3?
13 replies 22 views Edited May 2, 2009
The number can be counted on 1 hand... or perhaps, with one finger.. ?
Well that wouldn't be quite fair.. 2 fingers. Silent Hill Homecing and Siren: Blood Curse.
Dead Space feels too Hollywood (not to mention it's already a franchise.. sickening), and Resident Evil 5 is so macho and campy it doesn't sate my hunger.
Condemned 2 scared the hell out of me in the first couple levels but quickly turned into an Actiony Shooter.
edit: Forgot Alone in the Dark .. that's got to be the most 'hollywood' of them all.. I'll take genuine scares over children's choir and bad language, thank you.
Anyway, I need some Survival Horror and the PS3 is severely lacking. Also, what's there isn't so hot. I was a Silent Hill fanatic (now considered Team Silent fanatic) but I found Homecoming to be a shameless imitation that failed to achieve much at all. I understand that the industry is moving away from the old style of survival horror, but nothing has even come close to matching the suspense and fear present in 'traditional survival horror' games of the last couple generations.
Right now I'm looking forward to Heavy Rain. I know it's more of a interactive thriller film, but it seems to be brewing an awesome atmosphere.. Also, I didn't know till more recently, but a member of the original Silent Hill Team is working on it.. Exciting, yes?
*sigh* .. well that's my rant for now. Maybe I'll go complain in the RPG forums about lack of good RPG's on PS3.
Message Edited by cerulean7 on
05-01-2009
08:57 PM
Re: Where is survival horror on PS3?
May 2, 2009
How does Dead Space feel to Hollywood? Resident Evil 5 isn't even survival horror. They call it action survival or something like that. Even though there really isn't anything survival about being able to use unlimited ammo when you upgrade your weapons.
I think Dead Space is probably the best survival horror on the PS3 right now. Of course I haven't played Sirin: Blood Curse either. I hear that game is really good. Of course, it is all a matter of opinion .
>
Re: Where is survival horror on PS3?
May 2, 2009
i kudos you on this. i too am searching for a good survival horror game. i didnt like the first siren but im so haed up i think ill get the second.
psn:meca30.
Re: Where is survival horror on PS3?
May 2, 2009
Somewhere during the end of the last generation of consoles survival horror died and hasn't come back sense. For whatever reason developers don't see survival horror as a profitable genre anymore and would rather churn out action title after action title or pseudo horror games like Resident Evil 5.
Re: Where is survival horror on PS3?
May 2, 2009
I think you answered your own question, cerulean7... If you are looking for a pure (uncorrupted) survival horror video game then you are probably better off purchasing Siren: Blood Curse (PS3) or Silent Hill: Homecoming (PS3) than Dead Space (PS3) or Condemned 2: Bloodshot (PS3). Most of the "survival horror" video games that are popping up all over the video game industry in recent years are incorporating elements from other video game genres in an attempt to cater to a wide variety of video gamers. I would really need to take a look at the sales figures for a bunch of "survival horror" video games in order to determine whether or not this genre incorporation has been successful in each case but for the most part I think it is safe to say that if the survival horror genre were relatively popular in its traditional form we wouldn't be seeing as much genre mixing as we are seeing at this point in time...


For my thoughts on the popularity of the survival horror genre and genre bending (in general), feel free to take a look at some of my recent posts! I would love your input on the survival horror genre thread in particular, cerulean7!
What Are Your Thoughts On The Popularity Of The Survival Horror Genre?
Re: RPG's genre bending, a new standard?
I typically don't mind video games that can be placed in the new "action-horror" subgenre (primarily because I'm an action/adventure video gamer) but I sympathize with those of you who are looking for a pure survival horror video game. The 6th generation of video games sure had some wonderful survival horror titles to choose from (it puts our current survival horror selection to shame IMHO)...
I have never been a first-person shooter video gamer so Condemned 2: Bloodshot (PS3) and F.E.A.R. 2: Project Origin (PS3) have done little to spark my interest. Heck, I can't even truly enjoy BioShock (PS3) - a quality title IMO - because of the FPS gameplay (I really don't care for the FPS video game genre).
On another note, it takes more than the survival horror label for a video game to grab my attention. I typically don't go out looking for survival horror video games mainly because I think an intriguing storyline and relatively smooth gameplay (among other things) in a video game is more important than its genre classification or whether or not it "scares" me (if you want to think of it that way)... With that being said, there are (and will continue to be) exceptions...


I will be giving some attention to Heavy Rain (PS3) in the future but I have yet to decide whether or not I'll actually be adding this video game to my video game collection...
Message Edited by SweetPoison13 on 05-02-2009 03:18 PM
Twitter: @Sweet13Poison | YouTube: Sweetest13Poison | Twitch: Sweet13Poison
Hekseville Citizen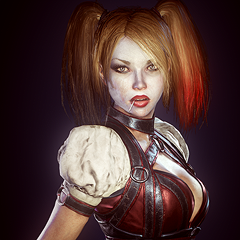 Registered: 12/15/2008
Offline
262 posts
Re: Where is survival horror on PS3?
May 5, 2009
---

Yacboi4life wrote:
silent hill homce coming is not horror game.. it even copied silent hill movie people.

---
What does this even mean? Just because it incorporated elements from the less than stellar film, it no longer is a horror game?
Proud owner of the PlayStation trinity (PS3, PS4, Vita).

I'm looking for PlayStation friends. Send me a request on PSN.
ID: Interrupted
YouTube: https://www.youtube.com/user/jquinzelle
I upload Let's Plays and original content. Check it out!!
BlackValor
I Only Post Everything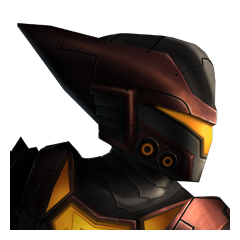 Registered: 03/27/2007
Offline
1298 posts
Re: Where is survival horror on PS3?
May 12, 2009
Horror comes from feeling alone and helpless. I enjoyed RE5 for what it was, but had to laugh when the back of the box said "You don't have to face fear alone", which was almost comforting. And it was not one bit scary knowing that I had an AI partner to watch my back ensuring that nothing sneaks up on me when I least expect it. Anyway I wasn't looking for comfort. Dead Space said it better on the back of it's box. "There is no help coming". That's more like it. But even still, knowing that you had two other allies on board the Ishimura took away from the real fear you could have felt if you were all alone from the beginning. I think that's what part of the problem is, alot of horror games seem to be giving you a mission that comes with alot of helpful guidance. Horror is chaotic. You should be thrust into the situation without a clear understanding of what you goal or exit is whatsoever. No living contacts, no communication devices, no guidance, no military, no professional weapons, no map, no flashlight, no idea who or what the enemy is......just you and a creepy place. What happens from there is up to you.