Reply
Topic Options
Mark Topic as New

Mark Topic as Read

Float this Topic to the Top

Bookmark

Subscribe
Highlighted
Dead Island Zombie Mutations - Info on the Types of Zombies in Game
5 replies 30 views Edited Jan 15, 2012
Please feel free to add zombie content!
This Information is from the game booklet:
Walkers - The slow, shambling undead, roaming the island of Banoi, Looking for flesh to devour, Walkers are most dangerous in groups where there speed is less of an advantage.
Infected - Fast, agile and vicious, the infected attack any target they see, announcing their presence with a bone-chilling shriek Taking them out from a distance or fighting one on one is the best strategy.
Floater - His bloated, partially decomposed body produces corrosive slime capable of hurting, blinding or disorientating enemies from a distance. Floaters are harder to kill, their tissues are able to absorb a lot of punishment.
Ram - extremely rough, strong and ferocious, these undead were already mad before they outbreak. Now they single-mindedly pursue any survivors in sight and try to take them out with a single ramming attack. Frontal attacks are known to be ineffective against those terrifying undead specimens.
Butcher - Meaner, tougher versions of the infected, Butchers slice and tear with whatever is left of their limbs. Their leaping attacks and lightening-quick reactions make them hard to fight with melee attacks. Attacking from a further distance helps. Another way to deal with the butcher is if you have a good shotgun. It takes is 1 to 2 shots in the head. The down side is that they have to be very close and if you miss...well. (shotgun ammo mod helps if you're empty)
Suicider - This poor creature trapped in a disfigured, pulsing form retains a semblance of awareness even though its instincts drive it to get close to an uninfected survivor and attack with a self-destructive explosion. Fighting suiciders in a confined space or from close range is... suicidal!
Zombies I have encountered so far:
Thugs - Thugs are like any other walker, but they are 10 times harder to kill. They look like undead body guards or weight lifters. One swing of their big beefy arms and it'll take your health down by 1/3! Three hits and you're dead. I've found kicking them repeatedly and hacking into them when they let out their moan is the best way to tackle this zombie! You can also target their arms - this makes them slow, defenseless, targets!

Reakers - Reakers are like very old stinky zombies. They have a green-blue haze that seems to be wafting off of their decaying bodies. If you get close the smell will stun you allowing them to tear at you and decrease your health. You can use their toxicity to make a weapon if you get the plans!
Toasties - These zombies have come to close to a flame or have had one too many Molotov cocktails! Watch it though - before they finally die from being scorched to death they can still come after you and burn you too. Best to just let them burn if possible.
Jason Jrs. - These zombies wear a Friday the 13th mask and usually carry a knife. I've seen some reaker versions of Jason Jr.
User Encountered Zombies:
Predator - Found in the jungle looks like predator
Easter Eggs
Jason Voorhees - This enemy matches your strength and can kill you with one hit. I'm not sure if you could call him a zombie or not, but he's definitely an enemy. The reward is that you get a chainsaw + a weak machete.

This tome was generated from the following discussion:
Jan 17, 2012
Cool tome.My first time reading one but I have mixed feelings about it.I didn't know about the predator before:-/so I'll be watching for it now but I still said "aww cool"when I read it:-)Are all tomes like that?
On a side note,I was shooting Suiciders at first then I realized it's more fun to walk up to them then jump back(kiss myself!) two or three times and watch them explode.It's the same animation more or less as the one in Home.
BluMakaira
Hekseville Citizen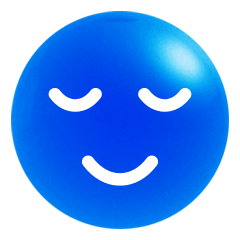 Registered: 11/21/2011
Offline
415 posts
Jan 19, 2012
Glad you guys like it! It can kind of be like a wikipedia of the game.
You guys can add your content on top of mine so if you find that something isn't correct its always correctable!
I just converted my original post where users had given me feedback. The predator zombie I'm thinking might be a butcher? I still haven't gotten any confirmation on that one.
So feel free to add your content too!
Jan 27, 2012
Regarding the Dead Island art book and map,I'm not sure where to put them.I tried to edit the tome but it wouldn't look right so I canceled.Any edits will mess up the appearance IMO.Suggestions?
BluMakaira
Hekseville Citizen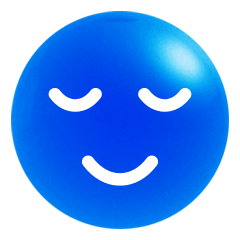 Registered: 11/21/2011
Offline
415 posts