Reply
Topic Options
Mark Topic as New

Mark Topic as Read

Float this Topic to the Top

Bookmark

Subscribe
2 replies 7359 views Edited Jul 23, 2012
HI all,
Why does my 60g PS3 say "not enought system memory"? System info says I'm at 18/55gig but still can't dl a 15g game. I have deleted a bunch of stuff (was at 27g) but it still says not enough space.
I searched the forums but results were mostly people wanting help with their pc.
Thank in advance
Jul 23, 2012
rule of thumb : if game is 15 gb you need twice as much of free space....
15 x 2 = 30 gb of space needed.. it worked for me... don't know if it will work for you... try and see
Hekseville Citizen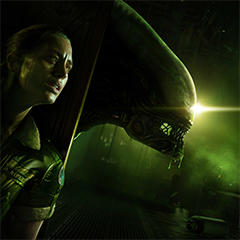 Registered: 09/27/2009
Offline
359 posts
Jul 23, 2012
the ps3 will need double the hdd space the game requires , and it's a simple reason why . when you download that 15 gig game you will only have 12 gigs left free if you have 27 available now , but you need 15 free gigs to install that game , it only deletes the install file after the install is done and until then it will have that full 15 gigs on the ps3 , once it installed you'd have 12 gigs left if it could work that way but it can't . like a pc keeps the downloads in temporary files until you install them the ps3 does too , but a pc keeps the temp files on the hdd until you manually dlete them most times so at least the ps3 deletes them as soon as the install is done with .
it sounds like it's time you upgearde your hdd to a leager one , put a 500 gig hdd into your ps3 and you'll have lote od free space for games , just buy yourself a 2.5 inch sata 5400 rpm laptop hard drive , unplug the ps3 , pop off the hdd cover , take out the one screw you will see under the cover ( it should be a blue phillips head screw ) , slide the hdd case out , pop out 4 more screws , replace the hdd with the bigger one , put it back together and your done .
optional is to backup your ps3 first then restore that backup , or you can just copy the game saves that are not locked to a flash drive , disable the internet connection or your only option is to copy to online storage and that makes you join ps plus , but if it's disabled you can copy to a flash drive .