Reply
Topic Options
Mark Topic as New

Mark Topic as Read

Float this Topic to the Top

Bookmark

Subscribe
2 replies 143 views Edited Oct 6, 2011
I'm either missing something, or just dumb for not understanding....
I'm looking at my replay channel and considering opening it up with some vids in mind. I thought I could select my videos, open my channel, and have it so folks can check it out at any time. I gave a quick test and it seems that I have to be online and in the channel to have it "open". Not really ideal for others to check out if I have to be around. I thought this was the case because when I search for any random channel, I was in there alone at one point and watching. That told me, the owner of the channel doesn't have to be there, it can just sit open for others.
As I tried this the other day, I wasn't able to open my channel - exit - then search myself to "join" the channel. Do I got this wrong or something? To add salt to my wound, I was recently invited to a replay channel. When I opened my channel, I looked for an invite option and didn't see a thing. How in the world do you invite someone? geez... I feel like a noob who doesn't know his own game. (not to mention, the screen in between videos where different from when I was invited to a channel vs when I was in my own channel)
yea... I'm a lil disappointed if folks can only see my channel when I'm online and present.... I'm just sayin'

==============================
only on PS3

(*unofficially* officially active on PS4 september 1st 2015)

SFCCL-SALonghorn
Lombax Warrior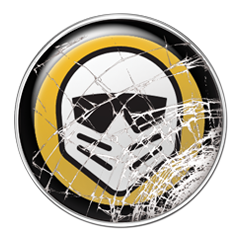 Registered: 12/23/2010
Offline
110 posts
Oct 6, 2011
Ever since the replay channel was first announced, I was excited about the possabilities. It has been a complete disappointment. Capcom should hire me as a consultant.
You can only have a room showing your replays if you are in it. If you leave, the room is closed. If you shut down, the room closes. The only way other people can see your room is if you invite them. To do that, just open a room, select the replays you want to show on a loop, and then you can invite friends. Similar to opening a regular endless lobby. This system sux!
Despite the initial trailer of SSFIV:AE showing that you can "send" your replays to other friends, the only way I've discovered on how to send replays is to "follow" them. Go to the rankings, and you can then "follow" any player listed. Then, when one of their ranked replays is uploaded to the system, the next time you log on to the SF Network, the system will prompt you that you have replays available to watch. This system also sux!
What you described is what I originally thought (actually, with Capcom, more liked HOPED) the replay system would be. Since you can save any online match, I figured you could then SEND that replay to a friend. I expected this to really open up the replays for league matches since every member potentially could send me their matches. It would have been even nicer to have a edit/combine video feature within the game with the ability to upload replays directly to YouTube. These were my hopes/ambitions with the replay system.
Capcom once again greatly disappointed me.
Oct 7, 2011
so I'm not crazy ... I guess I had high hopes too.
maybe, but let's not, think that something will change with the next software update.

==============================
only on PS3

(*unofficially* officially active on PS4 september 1st 2015)