Reply
Topic Options
Mark Topic as New

Mark Topic as Read

Float this Topic to the Top

Bookmark

Subscribe
Highlighted
I Killed Cybil Bennett, but I Have Some Questions
4 replies 2078 views Edited Mar 19, 2012
First let me just say that after starting Silent Hill 1 on my PS1 a dozen years ago that I stopped playing the game. Just from early in the game walking around in the school I got too creeped out! I was way spooked, man, lol ! Now just recently I noticed I could download SH1 onto my PS3. Here was my chance to man-up and finish this game.
Anyway, I just killed Puppet Cybil Bennett (as she is referred to on a Silent Hill Wiki) on the merry-go-round. But, I just found out AFTER killing Cybil that I could have saved her if I only had known to use the empty bottle I got from the kitchen and filled it with the red liquid found in Dr Kaufmann's office at Alchemical Hospital.
I found that out on the Wiki site http://silenthill.wikia.com/wiki/Puppet_Cybil_Bennett. It also said there were different endings of the game depending on whether Harry kills cop Cybil Bennett or saves her by using the red liquid on her. Here are a couple of direct quotes:
"

Killing

her will result in the Good or Bad ending, while

saving

her will award the player with the Good+ or Bad+ ending."
The wiki then goes on to say: "In the end there are two ways to defeat her, the first is to kill her normally or the player can use the bottle of red liquid found in the hospital to exorcise the demon inside of her."
I didn't want to kill Cybill but it was all I could do at the time. For those who finished this game, should I go back to an earlier save file from the hospital and get the red liquid to use on Cybil Bennett? I don't know what the difference in endings will be like depending on what I do with her. What would really help me out is, what would you do? Go back to an earlier save file from the hospital to get the red liquid or just see how the rest of the story unfolds with her dead and the whole good-bad vs good+-bad+ endings.
Please no spoilers! If you can work around no giving me any while helping me that would be most helpful and appreciated.
Thanks!
Re: I Killed Cybil Bennett, but I Have Some Questions
Mar 19, 2012
I don't think you should go back to an earlier save file. I also think you should stop reading wikis and experience the game with as much a sense of confusion and mystery as possible (especially if this is your first time). The endings are very different from the Bad to the Good+ with all sorts of gradients in between but the good news is by beating the game you are allowed to play again with some new items (although the difficulty is moved up a level).
Also, by that time you will understand some of the story better so when something happens you can be all "Oh! so that's what they meant."
I love Silent Hill, ever since the day a gameshop employee sold me the first game without caring about my age. God bless him.
Re: I Killed Cybil Bennett, but I Have Some Questions
Mar 19, 2012
Sheik_ah
Thanks. After posting, I took one more look at the SH wiki about Cybil. While re-reading only a small part of that page, I saw the words Hyper Blaster. I thought I had missed picking up what sounded to me like a great weapon. Remembering how I missed the red liquid I was curious about, I now wondered how in the hell did I miss another item, this one sounding much more importent.Does it have a specific use other than killing? So I now felt the urge to go back and get by loading an earlier save file. I thought if I'm lucky it'll be near (time-wise) the red liquid and I could go from there. All I had to do then was just click on the words "hyper blaster" on that same wiki page as Cybil (boss) and I'd find out where it was.
...Oh I found out alright, but first I'll say this: As a gamer who hates spoilers, won't read game instruction booklets, and rarely reads wikis unless it's for something important, I was crushed (and disappointed in myself for not knowing better) to accidentally happen upon how a player ends up getting the blaster. But way worse was that I saw something that mentioned a part of the game's ending - which I never expected to come across.
You gave me what I believe was perfectly sensible advice when you said to play and experience the game's story by myself and w/o help from somewhere like a wiki. Just from looking into something relatively small cost me. From here on out I'll discover Silent Hill's story for myself.
I Only Post Everything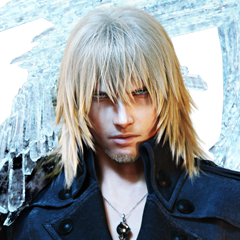 Registered: 07/08/2012
Offline
1231 posts
Re: I Killed Cybil Bennett, but I Have Some Questions
Jul 12, 2012
i got my help from gamefaqs... good place. check it out.


What is a man? (Just look above)... "The ultimate measures of a man is not where he stands in moments of comfort but where he stands at times of challenge and controversy".