Reply
Topic Options
Mark Topic as New

Mark Topic as Read

Float this Topic to the Top

Bookmark

Subscribe
2 replies 22 views Edited Oct 8, 2009
The price of the slim was too good to pass up, and after a long hiatus from gaming (think Half Life 2) I felt the need to raise some virtual mayhem. FPS's on the console are proving to be more of a challenge then I thought. I knew I'd be giving up some precision compared to a m/kb but I'm stumbling around with all the grace of a drunken 5 year old. I've read a number of threads promising that with a enough practice anyone can get the hang of it. Makes sense but leaves me wondering are there any games that are better suited to getting the hang of it then others. I've been running through the tutorial for CoD 4 MW, though I haven't been in the actual game yet. While I'm getting better I'd like some more variety. In addition to CoD4 MW I have BioShock, Killzone 2, and Resistance-Fall of man. So my question is are there better games or tutorials to run through or should I just jump into one of these games and roll with the punches.
renaissanceman87
Gaming Beast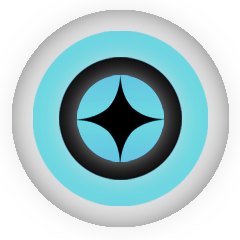 Registered: 02/21/2009
Offline
2051 posts
Oct 8, 2009
Oh I hear you man. I used to play Unreal Tournament way back in 99' and I was a beast with a m/kb... and then of course, I got a pS2 and learn how to aim using dual analog. Let me just say this, with dual analog sticks, you can't ever expect perfection. The best you can ever really get with dual analog consistently is that you are able to have an enemy in your crosshairs in 2 moves of the joystick. If you see an enemy top left of the screen, you make a big initial swing of your gun so that they are in the center of your screen, and then make a 2nd slight adjustment to hopefully lock in on them and take them down. 60-70% of the time this is how aiming is on dual-analog. Every once in a while you'll see an enemy and be able to turn around and stop on a dime dead-nuts on them, but like I said, this is the minority.
However, I'd ask what kind of way you learn how to do things better? Are you the kind of person that prefers doing something really hard right away, so that way when you tone it down it would appear much easier? Or do you like to take things slow, step by step and progress?
If you are the first, I would recommend playing Killzone 2 first. KZ2 has perhaps the most distinct complex feeling for aiming in a videogame... if you can get the hang of that game, you should be able to get the hang of ANY FPS game.
Also, it might help to make sure that all your button-mapping is as close as possible from game to game. The standard for FPS games on a PS3 controller is typically R1 = Fire, L1 = aim/zoom, Square = reload, and so on and so forth. The more you adjust the controller settings to be as close as possible from game to game it'll become second nature to you over time.