Reply
Topic Options
Mark Topic as New

Mark Topic as Read

Float this Topic to the Top

Bookmark

Subscribe
VanilaGorila-x-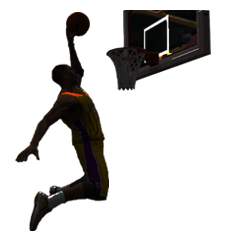 Offline
PAUL-AWOL- wrote:

VanilaGorila-x- wrote:

Borderlands is in my Top 3 games on the PS3. Game was fun as hell and Co-op at that.

Invite me back on Twitter, just noticed you removed me. Grumpy asss. 
If I did, it wasn't intentiional. Was geting a lot of spam bots and just stated mass removing, must ahve been caught in the chaos.
Co op is amazing as long as it is a full story not just add on crap...... Games that have a SP story and a seprate co op story are really cool.
___________________________________________________________
I backed H-Hour ! Why because I would rather play a game then run my mouth on a forum.
http://www.kickstarter.com/projects/1687497632/h-hour-worlds-elite-0
I thought Borderlands was good til last night. When you go online to play with others then come back to your game and find things have changed,.. In my case, my shield was gone and everything I needed to killed had leveld up to insane levels above me. My first fight was with a single bandit, he was at level 61, I was at 54. After shooting him with a sniper for 125 shots, then a shot gun with 135 shots , then a machine gun and having him attacke with my bird of prey at level 6 with fire he was still not dead, this all took 12 minutes and in the end he killed me. Just palin BULL!