Reply
Topic Options
Mark Topic as New

Mark Topic as Read

Float this Topic to the Top

Bookmark

Subscribe
Highlighted
SOCOM: Confrontation Clans (That dont Glitch/Cheat)
70 replies 1946 views Edited May 20, 2012
This is a list to inform you of joining rooms with Clans who say they dont cheat and then all of a sudden they start bouncing around with one shot kill, lag switches, colour camos and god mode. If you have a Clan or know of one that doesnt cheat and plays Legit post it here so we all know in the Lobbies if we can have a good game or not. Regular cheaters are added at the bottom.
I am from Soldiiers Uniite , reply with the Clan name and Tag for easy readings.
Clan Tags and/or Names (Regarding all Replies to this Thread)
Legit Clans
(Chill & Kill)
(Ultra Violence)
warning - NOT the UK/US clan CON (all caps = un-legit)
Souless Knights
The Roughnecks

(The Hero Squad, three factions all run by me)
or clan.... these guys change their clan tag a lot but its always something that when pronounced sounds like "O"
clan (Devils Snipers)
clan
clan (The B team)
clan (not sure the name but I call them the \l/agina clan cause of the symbol)
clan
clan
clan (Back Woods Killers)
clan, (they don't cheat but they vote everyone they don't know out)
OSS
PACK OF RESISTANCE
PKU
=T=
Bloodline
Endless Chaos
The Cheaters
clan (Spanish dudes that have all kinds of hacks from 2000 round clips to invincibility and more)
clan (camo glitches, dual primary and M203, who claim to be legit though but teamkill with the M203 regularly]
- Everything you could imagine in glitching.
(Please be aware these are of what people have wrote including my own, the list itself will be updated every few days depending if I am Online or not...)

- 4ThePlayers -
Re: SOCOM: Confrontation Clans (That dont Glitch/Cheat)
Jan 5, 2012
When I find one I wil let you know, it seems all the honest clans disbanded or died off and every one you see has at least one player cheating in one form or another that the rest don't care about...if not the whole clan doing so.
kevin-Ate-9
Uncharted Territory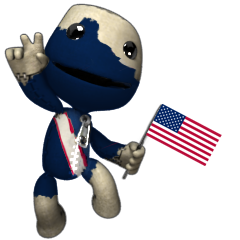 Registered: 12/06/2009
Offline
1451 posts
Re: SOCOM: Confrontation Clans (That dont Glitch/Cheat)
Jan 6, 2012
My clan M*H doesn't cheat, even though i have been accused of being cheater many times. We always play in medleys. If you play me, you'll see i don't cheat. People just love to complain. lol


With sufficient thrust, pigs fly just fine.
Re: SOCOM: Confrontation Clans (That dont Glitch/Cheat)
Jan 9, 2012
Clan We don't tolerate cheating/glitching of any kind. Be it coloured camo or dolphin glitching, to, god mode and super nades. will not tolerate or play knowingly with any of it. If and when we find out, we vote out the problem asap.
Re: SOCOM: Confrontation Clans (That dont Glitch/Cheat)
Jan 9, 2012
Thanks guys, keep um posted, Ill be sure to jot some Tags down and see if some of us will give you some games, although im not the leader, im the only guy who's been on socom since the start and know how its like to feel cheated on, thanks again
- 4ThePlayers -