Reply
Topic Options
Mark Topic as New

Mark Topic as Read

Float this Topic to the Top

Bookmark

Subscribe
Highlighted
GH3TTOxxl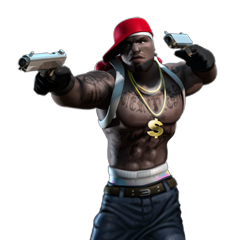 Offline
the format of combined assault with the graphics and character customization of confrontation. co-op like combined assault so you can go through story with other online players, lobbies, message boards, PISTOLS. No tillys or over powered weapons. specialties like in confrontation with unlocks but no unlocks of over powered weapons. weapon cusomization. proximity mics. the old game modes of escort, extraction, demo, breach, supression and elimination. true 3rd person view. the ability to lean around corners and the ability to switch shoulders of your weapon from right to left. ability to change maps from light to dark. if they added an option to add weather in maps like rain, snow and sand storms i always thought that the weather option like madden would be cool on socom maps! speaking of the maps, the old ps2 socoms maps of past were awesome and confrontations maps were good too. socom 4 maps were awful. 11 round games and no team swap in middle of the game, a true classic style format.
Easiest question of all time to answer.
1)Lobby System
2)Lobby System
3)Lobby System
What made Socom great was the ability to play with all your buddies whenever and however you wanted. Its mostly why we all played the first 5 games all the way till the next installment. When they tried turning it into a little kid, mass market fodder for half wits, it pushed their most loyal fan base away from them completely. It also didnt help that they went scrooge on us with map quantity. I can only play the same few maps for so long. Sure, you kicked a few more out way after launch. But the way you had to join and the type of map rotation was idiotic. So even when the new maps came out we were all still sooooo sick of the original maps it did almost nothing to re spice the game up. Whats generaly considered the best game in the series? Socom 2 which had a ton of maps and a LOBBY SYSTEM.
Can you answer 1 question for me? How can the developers have almost no understanding of what made their own franchise great? These guys on here giving you reasons like the co op arent your loyal majority. It was all about clans and friends and Im disgusted the developers didnt do their jobs and understand or listen to its customers.
Every game I play gets compared to Socom I and II. Socom I and II are hands down the best games I have ever played. Both single player and mulit-player. I felt Socom II was better than Socom I with the exception of the hit detection.. still Socom II wasn't so bad. Socom II took Socom I and expanded on everything in a natural and instinctive way without changing the gameplay or feel of the game... which is what defines Socom....once Socom 3 came out and they went to the new engine it was all lost and never came back. You can see how they tried to tweek Combined Assault and Confrontation to be like Socom II but just couldn't do it.
We need a Socom II hd remake with a couple of the Socom I maps they changed for Socom II added in.. for those of you who don't remember or know...those were Death Trap, Frost Fire, Abandoned and Rat's Nest. I love they way they were in Socom II and I love the way they were in Socom I... I think it would be great to be able to play both options.
you know konami is a smart company, they came out with hd version of old metal gear solid games and people eat it....just do it to socom 1 and 2...plus i dont think people talk about socom1 enough..to me it was a more realistic way of how seals worked as teams because it had more commands.. and what i loved about it even more was the special features the headset had when in campaign.. fore example you could tell the team to actually commit suicide or kill you or even report there positions..which most people dont know..but i found out by searching socom cheats on google..search the cheats for socom 1 and 2 and theres some funny stuff only for the headset which is beast, youll laugh at some of the funny shit jester says! plus if you remember how specter never said much and never would shoot when he had a sniper rifle or any gun period... well you would just say bravo snipe and specter would take out the dude in your cross hairs.. you can actually finish most of the mission just by giving commands through the headset!............and I loved that.........OH and 1 more crucial thing about socom u.s. navy seals...they were actually (SEALS) unlike socom4... i mean why even have the name if you dont have (SEALS) in it.... #sheesh and also look at this video...
http://www.youtube.com/watch?v=Sf_3FNrwiEY
oh and keep the characters like real seals in the fact that they dont say much and their actions say more but a little dialogue about each charcter would be cool in the middle of missions..like in socom1 there was a mission in the jungle and in the begining jester said some stuff about his home texas.....that stuff is cool and also when they came out with the limited edition socom dolls on the website there was a couple paragraphs of information on specter and jester which was real interesting and great for starting a story on...BOTTOM LINE keep the original characters of socom 1 and 2 ..kahuna boomer jester specter killjoy and the other guy!... thanks i used to play this game like 10 hours a day..... I AM AND WAS A (SOCRACK) ADDICT...
Wow, Why SOCOM?... I think by now everyone has touched on most points of what makes SOCOM unique and interesting. However, I missed seeing the one significant difference that made SOCOM stand out for me(to be honest I did not read every post ).
And that is, SOCOM's default was to NOT play with respawn. The idea that if you died, you would have to potentially wait 4-5 minutes to play again, which put a real significance on staying alive, playing smart, and playing as a team. This was huge, but understandably not liked. Especially today with everyone looking for the "quick fix" when they turn on their console. I think this attribute also fed into the idea of community and team work. The time spent talking to other dead team mates, planning for the next round, or just getting to know each other certainly helped build the strong community.
All in all, Sony should stop thinking this should be competing with games like COD and BF. They should be concentrating on competing with games like Counter Strike.