Reply
Topic Options
Mark Topic as New

Mark Topic as Read

Float this Topic to the Top

Bookmark

Subscribe
Highlighted
Re: Zipline Podcast, Episode 26 Q&A Thread - Seth Luisi
man if they everrrr made a ranked respawn there would be no purpose for a regular ranked room u might aswell call it socom of duty.
Re: Zipline Podcast, Episode 26 Q&A Thread - Seth Luisi
Seth Luisi
Sir: How can you be so far away from the needs of your very own community? How come in all of the older socoms our issue's, needs and wants in a game go unresolved and you then implement features that no one asks for( ex- Run button and OTS) again? How come these are back in socom 4 when no one liked them in confrontation?
Since you have a basis of what was popular a few years ago how come you and Zipper didn't take that and advance it to make socom more popular? (Im referring socom 2 to socom 3) Zipper never followed through with what made socom 2 popular and implement that into socom 3. For socom 3 was so far different than socom 2 by design, WHY? So my last 2 questions are, why is it that everyone else on the planet learns from previous mistakes yet you do not? Why can't you see now that socom 4 will not please neither the casuals or the hardcore socomers because its missing our classic features and offers a watered down version of current shooter features?
Lastly this is the truth of which I'm sure you will not answer during the podcast but felt it must be said. Socom 4 is going to be another mediocre game offering low numbers for sales and also online community. Just like socom 3 & combined assault & confrontation and Mag. Great track record you have going, maybe you should quit listening to who ever is telling you this is the right direction for gaming and go back to what actually worked! I do apologize for the weird grouping of questioning but felt it was necessary to say these things.
Re: Zipline Podcast, Episode 26 Q&A Thread - Seth Luisi
I would like to know if we will be able to fire and reload our weapons in mid air? I think this makes for better uninterupted gameplay. And also if we will have unlimited sprint?
Thanks
SyphonFilter-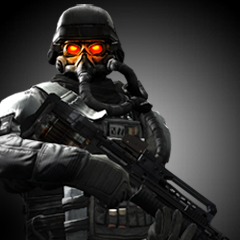 Offline
Re: Zipline Podcast, Episode 26 Q&A Thread - Seth Luisi
Will there be 2 versions of the same map or will it be just one like in past socom titles? Also will each map have 1 mode
Re: Zipline Podcast, Episode 26 Q&A Thread - Seth Luisi
In Todays gen many developers have been rushing out games to meet deadlines and may be riddled with bugs and glitches only for them to follow up and say future patches will come (recent example Fallout New Vegas).
Is the Team at Zipper Focus on releasing an smooth release and try and have the least amount of problems as possible, if so is that you primary objective at the moment.
I dont think fans can go though another confrontation type situation.
The following post may contain traces of error's or bias behaviour
Tyberious213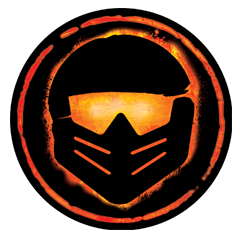 Offline
Re: Zipline Podcast, Episode 26 Q&A Thread - Seth Luisi
What features are still "pending"? PTT, Lobbies, UCRRs are most interesting to me.
Will we be seeing all the typical gun categories? Assault Rifles, Pistols, Shotguns, Snipers, SMGs, MGs?
Are flashbangs and smoke grenades in as well? If you can just list the equipment that's been confirmed I would appreciate it.
What are all of the confirmed game modes?
Is it still nonrespawn oriented for the most part?
(F)oCuS See you on the Battlefield 3
WolverinesDelta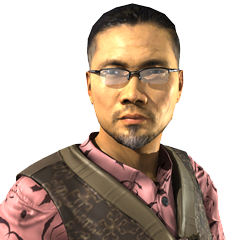 Offline
Re: Zipline Podcast, Episode 26 Q&A Thread - Seth Luisi
I doubt any of these will be answered and certainly not all of them, but here I go.
1. I know you guys aren't allowed to talk to much about mp yet, but will we see a diverse range of body armor on our charater skins from different factions like in confrontation. (I know there is no working armor, but so far many characters are wearing MOLLE plate carriers, etc,etc.) It would be interesting if the Russians had eastern European style armor, while the Australians would have modern day plate carrier skins. All in all, will we see characers wearing diverse armor skins?
2. One of the things I liked best from Confrontation was the realism of the weapons. Can you tell us anything you , Roper, or Dunham think are really cool, or perhaps new in the guns in socom 4?
3. What kind of Voiceover will we hear in Socom 4? Did Zipper manage to get foreign voices again for socom 4? For example, will the German special forces speak in German? Will the British special forces have a wide range of Accents like an Irish Accent, Scottish Accent, or an English Accent?
Thank you for reading,
Wolf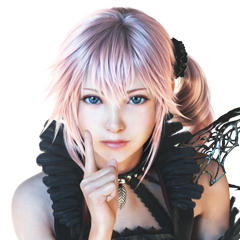 Offline
Re: Zipline Podcast, Episode 26 Q&A Thread - Seth Luisi
Thanks so much for appearing on the show again! We really appreciate it.
-Will players have the chance to change their weapons at the end of a round while being dead?
-Have the controls changed since E3? Are you happy with the controls you're using now?
-Have you decided to keep players on one side of the teams for the whole game or will there be side switching halfway between the rounds like in Confrontation?
-Can we expect to see all of the classic modes make a return? Or will the more popular modes return so new ones can replace the others? Or both?
-What are some additions you've made to the clan system?
-Will map dedicated modes make a return for SOCOM 4?
-Has the SOCOM documentary been completed and will it be presented soon?
- Please tell me user created rank rooms will be a feature in SOCOM 4.
Thanks again.
So-Krack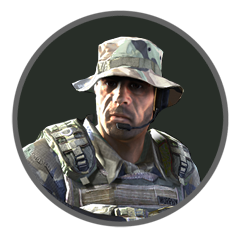 Offline