Reply
Topic Options
Mark Topic as New

Mark Topic as Read

Float this Topic to the Top

Bookmark

Subscribe
Re: Fallout 3 will have trophies?
Well..I'm sure PSU.com knows best right? But just in case they don't, here is a part of the mail I got back;
"Hello,

We here at technical support have no information on upcoming releases or updates for your system. Please keep posted to http://www.bethsoft.com for information on future releases and/or updates."
Followed by some general troubleshooting, i.e deleting game-data and re-installing it..or, and this one I liked, try to play it on another PS3 system.
I replied once more;
Hi,

"Wow..an automated response..such quality customer service is hard to find nowadays.
So just to recap, you've been working on and releasing patches and fixes for the PC and 360 versions of the game, but you're not even working on one for the PS3? Where does that leave the PS3 gamers? You're just going to sit there and laugh at us for buying your game? That's very professional..I'm sure PS3 gamers everywhere would be delighted to hear this (and they will). Personally, I think Bethesda should be fined or at least publicly reprimanded for releasing such a bug-infested game..it's like I'm playing a beta version. The fact that I, according to your reply, have to re-configure my PS3 setup, just to play your game is absurd and that would'nt even fix the problems that make playing this game impossible. Furthermore, in my opinion and on a more personal note, it's downright cheap to try and blame this on my hardware! This only tells me that you people know exactly that there are way too many things wrong with your release. This is not what I payed the 60+ bucks for and will definitely have an impact on my/our future purchases coming from Bethesda, be it for PC OR PS3..."
As of yet they haven't replied..
Message Edited by Avi-079 on
12-05-2008
12:11 PM
Message Edited by Avi-079 on
12-05-2008
12:21 PM
J-Skillz20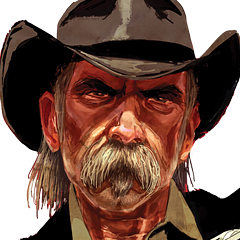 Offline
Re: Fallout 3 will have trophies?
---

juanpipe wrote:
They aren't working on a patch? Wierd, because I found this on a PlayStation-oriented website.

---
I think the developers on the bethesda forums that they are working on a patch. I know I won't be buying the game until they fix all the bugs. Trophys aren't a big deal to me.