Reply
Topic Options
Mark Topic as New

Mark Topic as Read

Float this Topic for Current User

Bookmark

Subscribe
Highlighted
Re: Oh No!!! Another one of this forums boards will disappear.
I completely agree on this. What's going on is complete bull**bleep**. What's the point of having a PlayStation forum if all the major titles for the PS3 are moved to a different forum? There's no upside to the whole board migration. The Ratchet and Clank forums were booming before the migration, and then out of nowhere the forum was moved. Now, the Ratchet and Clank forum made is completely dead with maybe four somewhat active members. They're pretty much killing off the major remaining boards and letting them die afterwards.
Ratchet and Clank Community: Dead
LittleBigWorkshop: Somewhat active, but not as active that it would be if it was still on PSU.
MyResistance: Very inactive and this migration won't help.
The whole 'branching out' crap is complete bull**bleep** and I'm sick of it. It's only a matter of time before the MotorStorm series board on PSU is forced to migrate to the official MotorStorm forums.
Again, why have a PlayStation forum if all the PS3 exclusive games are just going to be moved? It's inconvenient to everyone and there's no upside to it.
Message Edited by DARK_JAK_911 on
02-28-2009
10:30 PM
Re: Oh No!!! Another one of this forums boards will disappear.
Wow I didn't expect Hora to backlash against this so much. Don't worry Hora I'm on your side though. I don't see the point in migrating. I don't think the migration helped Littlebigworkshop's traffic and the LBP forum on here was so much more active. I go to My Resistance and here. It's double the conversation about Resistance. Sometimes My Resistance isn't even that good. I have to visit both MyResistance and Littlebigworkshop in Firefox. Which I use IE, so that's a bit of an inconvenience. I hope they don't close down this forum as a read only. I also think they should reopen the LBP forum.
S_H_O_T_G_U_N_S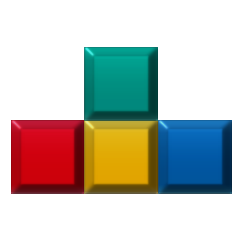 Offline
Re: Oh No!!! Another one of this forums boards will dissappear.
---

gameoversun wrote:
Wait what!?!?! Not again I like having one central location

---
Yeah, having a different page for every game is a hassle >.>. It's pretty much the reason why whenever they do this the board dies off because people don't to go through the hassle of visiting a new page.
Re: Oh No!!! Another one of this forums boards will dissappear.
If these boards moved I wouldn't even bother going to myresistance. If they would at least keep a link on the main page it would be different. Nobody wants these games to have their own site if they will be hidden from the rest of the community.
I've been an active poster on the Ratchet and Clank forum for about a year and there is hardly anything left. It started off alright but then about twenty people left the site the next month. It started to grow a few months after that but then more left and now there is about 5 people who spam and 5 who post very little because other people spam. I don't think Resistance would be much different. Why not keep both?