Reply
Topic Options
Mark Topic as New

Mark Topic as Read

Float this Topic to the Top

Bookmark

Subscribe
2 replies 2 views Edited Feb 16, 2010
I finally took the plunge and got a PSP-3001 to compliment my PS3. I already had one PS1 classic (Silent Hill) and I copied that over and it seems to be working fine.
I was thinking now about getting Resident Evil 2 and 3 from the PSN store, because I only had those for my Dreamcast which broke. Has anybody played either/both of those on their PSP's. How well does it work? I doubt speed is any kind of issue, the PSP is more powerful than the PS1 I bet. Any control issues that would ruin the experience?
Consoles: PS3 120GB Slim (bought 10/09/09), PS Move (bought 12/10/10)
BrazilianSniper
Lombax Warrior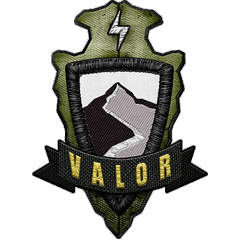 Registered: 05/18/2009
Offline
153 posts
Feb 16, 2010
It's perfect for PSP. The controls are very similar to Silent Hill, press R to aim and X to shoot. One thing I should note is that the analog control on PSP doesn't work like it does on the Dual Shock controller(PS1 to PS3), so to move you have to use the D-pad. I have no problem with the D-pad, in fact, I rather use the D-pad instead of analog for tank control games like RE, Silent Hill and Dino Crisis.
One quick question though, you're getting RE2 and RE3, why not RE1 as well?
Feb 16, 2010
I have the gamecube remake for Resident Evil 1, so I'd play that on my Wii if I wanted to play again. 2, 3 and Veronica are the only ones I physically don't have a system to play them on ... and 2 and 3 are easy to get digitally for PS3/PSP and the price can't be beat - especially with the price gougers for the physical discs which I'd really like to have but oh well. Veronica's the only one I need to figure out, my son has a PS2 so I'll probably get it for that eventually.
Consoles: PS3 120GB Slim (bought 10/09/09), PS Move (bought 12/10/10)