Reply
Topic Options
Mark Topic as New

Mark Topic as Read

Float this Topic to the Top

Bookmark

Subscribe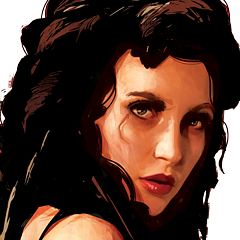 Offline
Re: Anyone else hate Chapter 2-3 of RE5?
Ndesu was the only part of the chapter I had trouble with. The other parts hung me up a it ut Ndesu made me ANGRY on Professional. Otherwise it's not that bad.

xx_MintyFresh_xx

Offline
Re: Anyone else hate Chapter 2-3 of RE5?
I may be a pain lover but this is a fun level...especially when Big Ugly shows up. Note I DID NOT say easy...but fun. You have to have everything on point...know when the guys with arrows and motolovs come out, know when to hit the barrels, be ready to play the mini-button game. All of this is fun. Yes it took me 30 times (stupid computer Sheva) to beat it on pro but after that I really appreciated the challenge. I purposely go looking for co-op on that chapter at pro lvl just so I can help people out with it.
Friend me if you need a partner on this because the computer is ridiculously stupid here and I love playing it. Also helps if you have a mic.
1) DONT OVERHEAT Fire in bursts
2) The motolov guy is more dangerous than the arrow guys ALWAYS take him out quickly.
3) Use the barrels they are your friends
4) Play with a pertner (see above)
Highlighted
Re: Anyone else hate Chapter 2-3 of RE5?
Just played this chapter and some others for the first time last night. (got the game for Christmas) and YES it is a pain in the butt! But otherwise I'm really enjoying the game.
Currently playing.....TLOU Remastered, Metro Redux