Reply
Topic Options
Mark Topic as New

Mark Topic as Read

Float this Topic to the Top

Bookmark

Subscribe
Difficulty of Wipeout HD?
2 replies 10 views Edited Jul 7, 2010
Hi everyone.
I'm looking for a game that supports split screen multiplayer and is fairly easy so my wife and I can play it. I'm good at video games (Killzone 2, Gran Turismo 3/4, etc.) but she doesn't play much so I'm looking for a game that isn't too difficult. One of the games I'm considering is Wipeout HD; I've played Wipeout 64 and Wipeout Fusion and enjoyed both so I'm interested in Wipeout HD. However, it's hard to tell how difficult it is. Would anyone please give me an idea as to how difficult the game is on the slower settings?
Thanks in advance.

Re: Difficulty of Wipeout HD?
Jul 10, 2010
Wipeout HD is currently my favorite game on the PS3.It's an awesome game I'd recommend to anyone with a PS3.
It's pretty easy on Venom class (Venom is the slowest speed class, followed by Flash, Rapier, and Phantom), and it's not too hard on Flash. On splitscreen you have the option of either selecting the difficulty of the AI turning off the AI completely. You can also turn the weapons off if you want just pure racing, and set the number of laps you want.
The campaign will start off fairly simple, most races in the early grids will be Venom and Flash (except for the Zone events where the speed is going to continually increase) and initial events on new tracks should be Venom class. Later you'll get into Rapier class events, and the last grid, Meltdown, is all Phantom class.
One's success in HD will be dictated by how well one knows the tracks. Some tracks are easier than others (Anulpha Pass and Vineta K are probably the two easiest tracks in the game; Sebenco Climb and Changhou Project are the two hardest).
Most of the tracks are taken from the two PSP games, Pure and Pulse
Some of the trophies will be very challenging to obtain (Zone Zeus and Beat Zico are two of the more notorious trophies).
Hope this helps. If you get HD and enjoy it, I'd also recommend getting the Fury expansion. Fury adds more tracks, some more ships, new race types, and a whole new campaign grid.
Take Care
Dark_Lord_Null
Uncharted Territory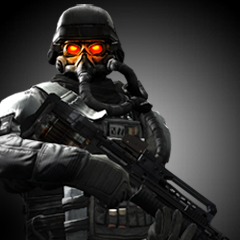 Registered: 01/13/2010
Offline
1853 posts
Re: Difficulty of Wipeout HD?
Jul 12, 2010
I didn't think anyone was going to reply to this thread so I gave up and bought the pack after I did some more research on my own. It looked cool enough that I figured it would be worth it even if she doesn't want to play it.
Based on what I've played so far, I agree that knowledge of the tracks is most important (but I figured that from the previous Wipeout games I've played). I think she'll be alright on Venom with Pilot Assist on (personally, I don't like Pilot Assist and turned it off). I'll see what she thinks.
Thanks for the response!