Reply
Topic Options
Mark Topic as New

Mark Topic as Read

Float this Topic to the Top
Highlighted
more games need to be compatible with Vita
[ Edited ]
4 replies 132 views Edited Dec 5, 2012
When will more PSOne Classics be compatible with PS Vita
I cannot download Final Fantasy V or Suikoden on my Vita
and when will PS2 Classics be compatible with Vita
bRe: more games need to be compatible with Vita
Dec 5, 2012
Sony only committed to have about 100 PS1 games available to play on the Vita. We are already there. Most, if not all, of the others are not coming anytime soon; and possibly not ever. Sony is interested in more Vita games for the Vita. Not more PS1 Classics or PSP games. PS2 Classics are PS3 games, and will never be downloadable on the Vita; unless Sony creates PS2 Classics for the Vita. Sony has announced no plans to do so.
GKP
Re: more games need to be compatible with Vita
[ Edited ]
Dec 5, 2012
I didn't get my Vita just for Vita games, there aren't any worthwhile Vita games coming out in NA anyway
We'll be screwed over with not getting the good ones just like how we aren't getting Final Fantasy Type O or the new PSP Suikoden
People would pay money for Vita PS2 Classics if say Shin Megami Tensei Nocturne or other good games came out as PS2 Classics
The VIta is more then capable of running PS2 Classics also
Uncharted Territory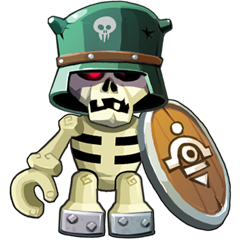 Registered: 02/22/2012
Offline
1761 posts
Re: more games need to be compatible with Vita
Dec 5, 2012
I agree. I bought mine for ps1 psp and vita games also. They might not have out right said, but several times during development they implyed they would be out for it. If they decide to give up on me with this than I will give up on them. Half my house is sony including 5 different gaming systems and now I am thinking mabe this will be the last one. Gaming has been droping fast in the last several years and I starting to understand why.