Reply
Topic Options
Mark Topic as New

Mark Topic as Read

Float this Topic to the Top
Highlighted
7 replies 1786 views Edited Oct 29, 2012
I read these forums a coupl times a week and post less frequently but I've noticed some talk about the caps hat at&t has and how it limits game play. I was hopng for some news on an unlock so I could put a Straighttalk sim and have $45 per month unlimited. The Straighttalk sims only work with GSM if i understand correctly and I am assuming thats what the Vita has being tied to at&t.
Any word on the street peoples?
-Posted Using My PS Vita.
Re: News on Unlocked SIM 3G?
Oct 29, 2012
No news on the exclusivity ending any time soon. I wouldn't hold my breath.
Not sure what you want to do would work anyway. The Vita is HSPA+. It might work on a plain GSM network, but you'll be lucky to get 2G speeds.
space_cape
PlayStation Moderator (Retired)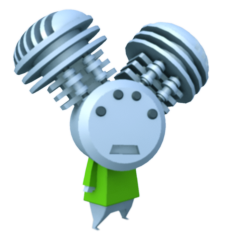 Registered: 07/16/2012
Offline
4145 posts
I Only Post Everything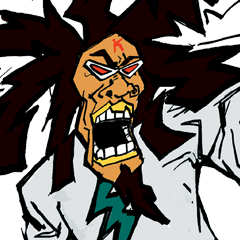 Registered: 10/12/2012
Offline
1041 posts
Re: News on Unlocked SIM 3G?
[ Edited ]
Oct 29, 2012
You can look on Google I know for fact just from Youtube and both Google people have infact used other carriers with their Vita.
Even with unlimited data I don't think or see the need for cell phone net on a Vita, it just will never be fast enough unless it's 4G but I ain't paying an arm and a leg for that either.
I know people in the UK have used other carriers it really depends on the type of network though and it should just simply work, I was aware you didn't even need to have it unlocked to get this to work but then again that was from the UK.
U.S. Vita's might be different I would spend some time Googling this though as I am not lying, I can't promise you'll find the best solution but you should find others that have done this without unlocking their Vita. I would ask them how or find someone who made a Youtube video about it which I am sure they might have by now.
Re: News on Unlocked SIM 3G?
Oct 29, 2012
The Vitas are all the same hardware, modulo some cosmetic and minor firmware differences. The Vita can access other 3G networks if they support 3G roaming with the partner carrier's network (although that can get expensive), or the 3G hardware and Vita SIM card is compatible with another carrier's network (unlikely in North America, but more common overseas); but there is no chance that Sony will be releasing an unlocked 3G Vita anytime soon. It would never have been able to sign exclusivity deals with wireless carriers, if it could just release an unlocked console anytime it wanted to.
GKP
Re: News on Unlocked SIM 3G?
Feb 1, 2013
I need the biggest help!
I know that everybody here wants the same thing, but which case is a case. lol
My brother just came from Canada and brought me the PS Vita 3G with Rogers SIM Card, which was bought in Future Shop store.
I would like to unlock it, anybody can help me?
Thank you
Re: News on Unlocked SIM 3G?
[ Edited ]
Feb 2, 2013
The Vita isn't "locked" per-se; but it only works with proprietary Vita SIM cards, and they aren't available anywhere except with a 3G Vita. If you had an AT&T Vita SIM card, then you could put it in the Vita that you have now and it would work; but unless you can find a used one on eBay or something, neither AT&T or Sony sell Vita SIM cards separately. It's a game console. Not a phone.
GKP
Re: News on Unlocked SIM 3G?
Nov 18, 2013
If you don't have a vita you shouldn't comment. The PS Vita uses a standard SIM card(the full size one, not micro or nano) that you can find in almost any phone(smaller sim would need an adapter) US PS Vita and EU PS Vita are both locked(tried both already) to a carrier. Only unlocked one I know of so far is the China PS Vita but it costs too much to import(around $500-$600). I have tried a turbo sim before from my old AT&T iphone 3G on PS Vita fireware 2.00 and can confirm it worked with T-mobile but only had Edge at the time because T-mobile didn't support the same frequencies as AT&T for 3G data. Later firmwares though patched the turbo sim so I never got to try out T-mobile 3G for the Vita when T-mobile upgraded their towers for AT&T users switing over to T-mobile with their old phones. Other turbo sims may work but I haven't had any time to buy and try one out because I'm mostly on wifi anyway + my new phone can just make a hotspot. Hope this helps