Reply
Topic Options
Mark Topic as New

Mark Topic as Read

Float this Topic to the Top
Highlighted
4.50 breaks Arcade stick support for downloaded PS2 Classics
29 replies 2938 views Edited Oct 10, 2013
There is a problem with using arcade sticks for PS2 Classic titles from the PS Store. At least for PS2 Slim users, I don't know anyone with an original or super slim they can test it with. The problem just started with the 4.50 update, but Sony live chat told me "this is not a firmware issue, speak with the manufacturer of your peripheral".
Well it is definitely something to do with the update because I had been able to use my Madcatz Pro Stick, my SE stick, and a friend's Hori HRAP3 stick flawlessly with PS2 Classics for months now up until the moment I downloaded 4.50.
When I load up Capcom vs Snk 2 from my hard drive the game loads fine and it all seems to be working until I try to do anything with my stick. The PS3 will only recognize inputs the moment they are pressed, then the button or stick has to be returned to neutral before it can activate again.
For instance, I hold forward on my stick to walk forwards, but now my character just slides the tiniest bit forward and stops, until I let go of the stick and press forward again. Same goes for buttons, you can not charge button moves because one press will register and then you will have to let go of the button again before it will register again. So if you are familiar with Street Fighter characters Balrog's turn punch is impossible because the system won't register the buttons being held down. And none of his other special moves are possible because I cannot charge any direction.
Again this is only with PS2 Classics downloaded from the store. Since the Slim is not backwards compatible I cannot speak for actual PS2 discs. PS1 classics from the store however do still work with arcade sticks, exactly as they did before the firmware update.
Hopefully Sony will fix this or else I wasted money buying PS2 fighting games
Re: 4.50 breaks Arcade stick support for downloaded PS2 Classics
Oct 11, 2013
This isn't the place to report defects in the PS3 System software. If you already spoke to customer support, and they rejected the defect report, then posting it here won't produce a different result. It is clear that a change in the update caused the change in controller behavior. What is not clear is if the arcade stick was ever supposed to work properly in the first place. USB interface support in the PS2 emulator code used by PS2 Classics is very limited. I don't think that Sony ever claimed that PS3 USB peripherals would work properly with PS2 Classics. It may have been only incidental that the controller worked with the games before, and an attempt to fix a different problem stopped that. If the device was never supported in the first place, then Sony probably won't expend any resource to make it work again.
GKP
Re: 4.50 breaks Arcade stick support for downloaded PS2 Classics
Oct 11, 2013
I posted it in the PS3 forum and it was moved here.
Aren't the PS1 classics emulated as well? It doesn't make much sense that PS1 games have full support for USB controllers but PS2 games do not.
It also doesn't make sense that the sticks used to work and now a firmware update, having nothing to do with PS2 games, broke the support. If I would have read that PS3 arcade sticks did not work with classics then I never would have purchased them. But all information available said that they work, and they did until now.
I know other people are having trouble with first party Dual Shock 3 controllers with PS2 games since the update so hopefully that will be enough to have Sony look into the issues if their own controllers are messed up as well.
I was also posting this in the forum to let other people know of this issue before they waste their money, or update their systems. Not looking for a different outcome, just sharing information.


Re: 4.50 breaks Arcade stick support for downloaded PS2 Classics
Oct 14, 2013
I also want to confirm the same problem with both my slim and super slim. I have been using an Madcatz arcade stick and a Hori stick with Classics such as Darkstalkers 3, Capcom vs SNK 2, Tekken 1/2, Street Fighter Alpha 3 and Capcom Fighting Jam for.
I just can't believe that a CS rep shrugged you off like that. And It looks like it's happening again on this forum. This is a problem, that us consumers, take very seriously.
Re: 4.50 breaks Arcade stick support for downloaded PS2 Classics
Oct 14, 2013
I use a 40GB PS3 that I bought in 2008. I use MadCatz Street Fighter IV Tournament Edition FightSticks that I bought in 2009.
The new PS3 firmware update has completely ruined Capcom vs. SNK 2 and Capcom Fighting Evolution for me. They are unplayable now.
Customers who have purchased PS2 fighting games from PSN need to do a better job of bringing attention to this issue. Not only should we be entitled to refunds for the PS2 games we've purchased that are now unplayable, but we need to be given a timeline on when this issue will be fixed.
If we do not bring attention to this issue, it will not be fixed in a timely manner, or ever. But it's completely ridiculous for Sony to release an update that breaks PS2 fighting games. Unacceptable.
Re: 4.50 breaks Arcade stick support for downloaded PS2 Classics
Oct 14, 2013
Re: 4.50 breaks Arcade stick support for downloaded PS2 Classics
Oct 23, 2013
It may seem small to them, but to this fighting gamer who was using his arcade stick just fine with CVS2 and oh some random update kills it is serious trash... Thats like letting a child enjoy an Ice cream cone and for no apparent reason slapping it out of their hand lol **bleep**?... If they don't plan to fix this and just decide to randomly break someones game I'm never buying another playstation title period man.. Back to Xb360 I go...
Unicorn--Justice
PlayStation Support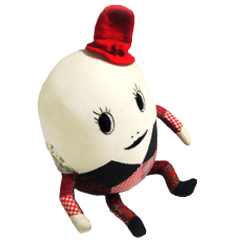 Registered: 01/30/2013
Online
5736 posts
Re: 4.50 breaks Arcade stick support for downloaded PS2 Classics
Oct 25, 2013
Hi all,
In this thread someone posted a workaround that may help:
http://community.us.playstation.com/t5/PlayStation-3-Support/4-50-firmware-bug-on-60GB-PS3-consoles-...
Here's a link to the free app on PSN:
https://store.sonyentertainmentnetwork.com/#!/en-us/apps/ps2-system-data/cid=IP9100-NPIA00001_00-SYS...
Let us know if that helps.
Thanks,
U--J
PlayStation Moderation and Support Guy @ www.playstationsupportforum.com
Re: 4.50 breaks Arcade stick support for downloaded PS2 Classics
Oct 26, 2013
I got the same issue (usb arcade stick and ps2 cvsnk2 cant move the stick , it only register short contacts) and downloaded the "ps2 system data" and it didnt help
Re: 4.50 breaks Arcade stick support for downloaded PS2 Classics
Oct 26, 2013
I downloaded the PS2 system data and it didn't help at all. I was able to use my USB arcade stick controller on all PS2 Classics until the 4.50 firmware update. I hope Sony reverses whatever they did to fix this in the next firmware update. I wouldn't have bought these games if knew one day my ability to use PS3 arcade sticks for them would have been taken away. It really makes no sense why they would have ruined arcade stick support in the update.