Reply
Topic Options
Mark Topic as New

Mark Topic as Read

Float this Topic to the Top

Bookmark

Subscribe
rorschach8o8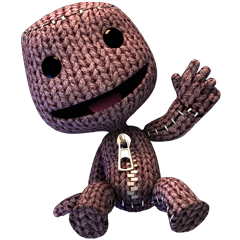 Offline
Re: Trophies and Rewards [How earning Trophies would be even more fun]
Yeah evilfixx, I guess I should have reread the original post before choosing my wording, lol. I still think the distinction I'm trying to make is the difference between a currency that equals a monetary amount and one that equals more of a "gift bag" kind of idea (I don't want to keep making the arcade analogy, and I used a mac and cheese one but I'm trying to find the right wording to make it easily understandable).
You aren't quite right when you say a "credit" immediately equals a "monetary give away" since these credits will not be equal to or have any real exchange rate to real currency. If you were able to purchase games and dlc like some of the other ideas that have been floated around then a "ps credit" would have to be equal to something in order to equal the ten dollars to purchase a game. Having the credits redeemable for things with no major value and from a small selection seperate from things that can be purchased with "real" money does not equal currency in the way everyone else seems to want it to. Yes I know they are going to be offering premium avatars and be charging for them but I'm sure we can agree that avatars and themes are good examples of things that don't really have a huge value compared to games which have a large amount of effort put into them and thus deserve a certain value.
Re: Trophies and Rewards [How earning Trophies would be even more fun]
what i have proposed was a point score kinda like the gamerscore on xbox360. however the system is based on what other ppl have earned. for example, trophies that are very hard to get will be somehwere like 2% of ppl with the game got it. because this percent is low, a capped amount of addition points go to his/her score. to encourage more gaming, these bonus points are reduced as more and more ppl get the trophy. and each game gets a set amount of points(100 for longer games,80, 50 and so on which will be determined by sony) the number of trophies do not effect your score. its a matter of how many other ppl have gotten and when they got it. If you were the first to get all the trophies, you are the one to get the max bonus points. you are the one to beat, so others will chase u and lower your score. you have to then keep playing for other trophies ot keep your lead. I dislike how ppl buy games like hanna montana just to get trophies. if the game is so easy, the bonus point value will quickly be lower. In addition to the bonus point value, those who took the time to play a different game will get incentive to playing it. that incentive is the set amount of points 100,80, 50,etc. to factor in difficulty, is the extra bonus points. i think 50 is a good max bonus value. This accounts for all trophies even bronze. Once 30% or a set number used by sony, of players already got the trophy, the bonus points is reduced to 1. technically, a game will standard 100 points can be 5 thousand if you got all the trophies and no one else does. but because of this chasing for first effect, a 5k score will drop fast and world rankings will be based on weekly average scores.