Reply
Topic Options
Mark Topic as New

Mark Topic as Read

Float this Topic to the Top

Bookmark

Subscribe
Highlighted
Sony Exploring Online Pass
11 replies 168 views Edited Aug 24, 2010
Pay-for-play service an option for PSN.

Sony is 'exploring actively' the idea of an online pass for its games, a model which would see it move in line with recent efforts from THQ and EA.

Sony's European President Andrew House came out in support of the model in a recent interview with GamesIndustry.biz, and revealed that Sony is looking into following suit. "On the principle of making online portions of the game available or unlocked from the disc-based release for a fee, we're broadly supportive of that," House said, "And we're exploring actively the same option for our own content."

EA's Online Pass has proved a success, with COO John Schappert revealing that between 60 to 70 percent of online players are using the code, the result being an increase in revenue.

House was also quick to acknowledge that one of PSN's biggest pulls is the fact that it allows for free access. "In terms of just a charge for basic online play, that's something that we have to talk about a lot more," he said, "and we struggle with a little bit because we feel very vindicated and base a lot of the success of PSN today - a 70 per cent connection rate across consoles - on the fact that we've removed that major initial barrier to entry."

Sony introduced PlayStation Plus earlier this year, a premium paid-for service that gives subscribers free content. We've been gauging the value of PlayStation Plus since it launched.

House reflected on the success of the service, saying "It's interesting that there's been a more significant uptake on the annual subscriptions than there has been on the three months subscription, with the exception of Japan. I think that we need to remain hard at work on ensuring the content offering and the content flow remain strong."
Re: Sony Exploring Online Pass
Aug 24, 2010
Hmmm, that would be a major downfall to an otherwise great system. Free online was one of the main selling points. Do you have a link to the source?
Edit: Found it http://ps3.ign.com/articles/111/1115554p1.html
Edit 2: Here is another article http://www.computerandvideogames.com/article.php?id=261447
It looks like if you buy used like what EA does, then you have to pay for the online key. I see now.
Good find.
Forever_Blake
Hekseville Citizen
Registered: 09/05/2009
Offline
352 posts
Re: Sony Exploring Online Pass
Aug 24, 2010
"In terms of just a charge for basic online play, that's something that we have to talk about a lot more,"
________________________________________________________
Jack Tretton stated differently, that the Playstation Network would always remain free. Sony should keep their console and service the way it is now, free online is a massive draw for PS3 owners and people wanting to buy a console.
Re: Sony Exploring Online Pass
Aug 24, 2010
I pay for the games. I pay for the DLC. If you start asking me for extra fees to unlock things on the disk I ALREADY paid for, I'm sorry but I won't be playing games anymore. EA has a reputation for greed. Nothing upsets palyers more then having a finished disk with locked content when we're already asked to pay for the disk itself.
Same goes for multiplayer, it's all I really play, but am I going to spend more to line your pockets? No way. I give you a lot of my hard earned money as it is.
You will absolutely lose customers if you go this route, and why would you when you're seeing steady growth and profit increases? I'm paying 10 dollars a pack for DLC in most cases as it is, I can't support you if you start demanding just that much more and offering less.
Re: Sony Exploring Online Pass
Aug 24, 2010
I'm sorry, but I would like someone to explain this to me. I'm buying a 250GB PS3 in a week because my last one died and I will never buy another Xbox. ANYWAYS, One reason for me getting another PS3 is because of free online play. Now lets say I buy some online shooter game. When I get that game, will I have the option to pay like $10 dollars upfront to play online, or will there be a monthly fee for PSN?



NOM NOM NOM NOM NOM NOM NOM *SWALLOW*
Cyber-Gladiator
I Only Post Everything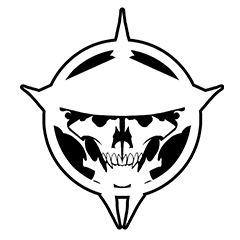 Registered: 03/11/2006
Offline
1256 posts
Re: Sony Exploring Online Pass
Sep 8, 2010
I don't agree with the business practice of barring out people from an entire aftermarket, but it won't affect me in the least. But it really disgusts me that big video game publishers like Activision, EA, and THQ continue to screw over their consumers. This whole support for an online pass model kind of reminds me of Garth Brooks and his railing against used record stores and the like. While I can see their point, I don't much care for it which is a smart business by them to get some of that extra money that GameStop is making off of them. Also, it seems very hypocritical that game publishers complain about not receiving any revue from pre-owned sales, yet they tend to partner with stores like GameStop to offer promotional items for their games.
Perhaps, this could quell all of this nonsense about gaming companies freaking out over "secondary retail markets." Why the hell don't they lobby for some type of royalties when physical copies of their games are sold at places like GameStop? Honestly, try and solve the problem without forcing your hand down your consumer's throats. Game companies will only receive more negativity that way, since Activision and Electronic Arts are already attracting a lot of it. But eventually it seems that all the game publishers are going to do it, because it is smart business and GameStop is making a killing and they aren't receiving 1 cent from it.
Uncharted Territory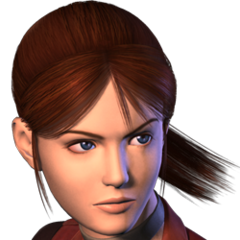 Registered: 07/14/2007
Offline
1869 posts
SoCalJunglism
Hekseville Citizen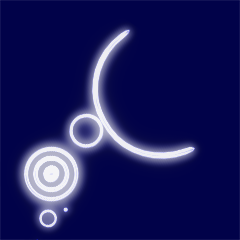 Registered: 12/01/2009
Offline
347 posts
Re: Sony Exploring Online Pass
Sep 8, 2010
You guys really need to read the articles you post. They're not charging for online, they're giving a one-time use pass for online services with all new games and making used-buyers pay additional charges to play online if they wish.
There's nothing wrong with it, at all. I buy new because I support developers. If you consider yourself a gamer you should do the same.