Reply
Topic Options
Mark Topic as New

Mark Topic as Read

Float this Topic to the Top

Bookmark

Subscribe
Highlighted
18 replies 2 views Edited Sep 11, 2007
Been folding since day 1, churning out WUs 24/7 since I've got the PS3 (I got one on launch, imported from Japan)
All was good till the new client came out (1.2)
DLed it, ran with 'advance', was ok for 3 days, on the 4th day, there was a graphic glitch, a little pyramid appeared under the "molecules (model)", thinking it was nothing, I quit and tried restarting FAH.
After the restart, FAH didn't want to boot up. It just hung with a black screen. Games did the same. It was then I touched my PS3. PS3 was burning.
Took apart the PS3, cleaned all the dust out. Quite abit of dust came out. Re-fired up the PS3. Same. Restored and reformatted everything. Same
PS3 is running 1.92 Firmware. Hopefully some1 has some more tips before I go out and buy another PS3.
The fan ontop of the PSU (Click here for bigger image)
The graphical glitch (Click here for bigger image)
Sorry about the picture quality, these were taken with a crappy cellphone camera I had handy.
Message Edited by Awperator on
09-11-2007
09:41 AM
I Only Post Everything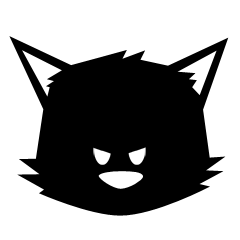 Registered: 08/17/2007
Offline
1354 posts
Re: PS3 maimed while folding
Sep 11, 2007
you should have called sony before you took it a part they might have replaced it great job at f'in up your warranty but your thinking about buyin another one just go do it
i write all msg on this forum using my ps3 browser. i can't type long replies & there is no editor so forgive me for any mistakes. cpu crashed. i hate the new msg creator for this forum & now i can't quote ppl.
A_FITZ
I Only Post Everything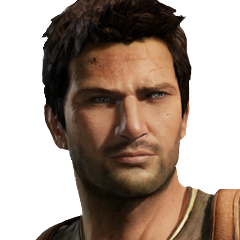 Registered: 07/01/2007
Offline
1076 posts
Re: PS3 maimed while folding
Sep 11, 2007
In the "PS3 Quick Reference Guide" that comes with your Playstation 3, on the 4th page it says this. May have a big part to do with what happened with your Playstation 3.
/!\
Caution
Do not use the system in a closed cabinet or other locations where heat may build up. Doing so may cause the system to overheat and may lead to fire, injury or malfunction.
If the system's internal temperature becomes elevated, the power indicator will flash alternately in red and green. In this case, turn off the system (--> page 13) and leave it unused for a while. After the system cools down, move it to a location with good ventilation, then resume use.

The part I have italicized may be a good possibility that has happened while you weren't home.
____________________________--


http://www.youtube.com/watch?v=tKjkAl7L0dQ
Re: PS3 maimed while folding
Sep 11, 2007
Never saw the flashing red green thingy. I'm guessing in that condition, I can only reset it if I turn it off and then back on??
Managed to find out exactly which part I needed to cool to make everything run. It's the VRMs on the motherboard that're cooking. I guess the blueray drive over them doesn't help much...
Re: PS3 maimed while folding
Sep 15, 2007
Ok guys, an update.
Swapped my PSU with another, no change, found that it still glitched periodically. So I decided to dig further, and found that cooling the memory chips helped. Seems like the mem chips were below the PSU, so blowing everything there with a fan helped.
I've added ramsinks to the memory chips (there are 4 of them), but I had to cut off quite abit of the metal shield beneath the hard drive cage to make the ramsinks clear the tight spaces.
Have been running
F@H
on advance for over 2 days. So far no problems. Hopefully this will solve everything.