Reply
Topic Options
Mark Topic as New

Mark Topic as Read

Float this Topic to the Top

Bookmark

Subscribe
Highlighted
IFLATLINEI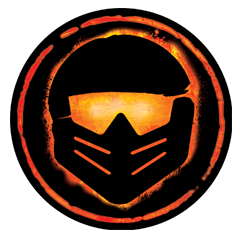 Offline
Re: Online Games lagging all the time...... Fix it PSN....... Lawsuit????
Ive been saying this for years now over and over. Too many of you have no idea what your doing when setting up your home networks and it drags down everyones experience. On top of that its like talking to a freaking wall trying to educate many of you or atleast inspire you to find the information and get it setup correctly. The information you need is all available on the internet and its not freaking rocket science for god sakes. Search learn and implement. Then be done with it Ghost and enjoy your gaming you Lazy P.O.S.
Re: Online Games lagging all the time...... Fix it PSN....... Lawsuit????
Stop your trollin Sony doesn`t even provide game servers for MW2 or BFBC2, and have never experienced lag in MAG.
Re: Online Games lagging all the time...... Fix it PSN....... Lawsuit????
I'm lagging big time using the PS3 wifi adaptor. Unfortunately this is a PS3 wifi adaptor issue, not PSN, my router or anything else. I get blazing speeds from multiple wireless devices on my network. But can never get higher than about 2 Mbps on the PS3. It's ridiculous. Sony needs to address this issue.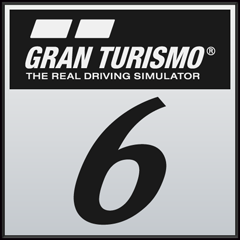 Offline
Re: Online Games lagging all the time...... Fix it PSN....... Lawsuit????
,
,

---

,Gh0st6500 wrote:
,

I would like to extend this to anyone who was suckered into the free online play that playstation lied about. This is not online play, this is dial up playing. IT IS NOT MY CONNECTION< i have played at U of M with fiber and it is the same, everyone is complaining. I fee as they lied to me and i got this system for the free online play. I think if it does not get fixed soon, i will go back to the crappy 360. BFBC2, MW2 , MAG all play like i am on dial up. FIX THE SERVERS AND GET MORE OF THEM< IF YOU ARENT MAKING ENOUGH MONEY FROM US AT TWICE THE COST OF A 360 THEN YOU ARE DOING SOMETHING WRONG>>>>>>>>>>>>>>>>>>>>>>>>>>>>>

,

---

,
,
I get very little lag on PS3, and I get very little lag on the other system. The difference is, PS3 has the better games, and the online is FREE!!! Fix your connection, and you'll be fine. Good luck with your lawsuit.
,
____________________________________________________________
I see everybody else doing this, so I will to:

EXOTICS SEASON 1 CHAMPION, FF SEASON 1 CHAMPION, SUPER GT SEASON 1 CHAMPION, S2000 CHALLENGE SERIES CO-CHAMPION, LE MANS 2012-S CHAMPION, JUAREZ SPORTS CAR CHALLENGE CHAMPION, SUPER GT SEASON 2 CHAMPION, FF SEASON 3 CHAMPION, TNR SEASON 1 CHAMPION
Re: Online Games lagging all the time...... Fix it PSN....... Lawsuit????
Both consoles work in the same way for online games - they are peer-to-peer.
However, servers are involved for matchmaking, stat tracking etc.
The difference is that MS provide all the servers for XB live, while with PSN it is up to the games companies to provide the servers.
If you have issues with lag there are a few factors - your internet, the other players, the game. Generally the game gets patched if there is an issue & thats why they have beta tests. So mainly it comes down to your connection to the other players.
If one guy is in UK, one in Japan & one in US its probably going to lag a bit & there is nothing that can be done - the distance is too far for todays technology to cope.