Reply
Topic Options
Mark Topic as New

Mark Topic as Read

Float this Topic for Current User

Bookmark

Subscribe
Highlighted
why does downloading demos take so long??
2 replies 563 views Edited Apr 13, 2013
im currently downloading the Ni no kuni demo and it says it would take 2000 minutes! the demo is 2.6gigs and im wondering why it should take so long! i have a wired connection and its not that far from my router. Matter of fact, this slow download time happens everytime i download a demo or anything from PS store. My ps3 was purchased in 2009. i've read that other people can download 2gigs in around an hour and wondering how that it so. Im tempted to leave it overnight but i dont think it's worth it considering its just a demo. im dreaded just imagining how long it would take to download a full game. can someone tell me why is my download so slow compared to other people and how can i make it faster? thanks much appreciated, i want to play Ni no kuni.
I Only Post Everything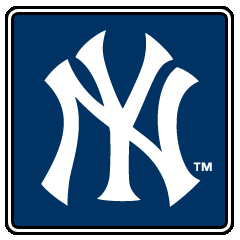 Registered: 08/07/2008
Offline
1143 posts
Re: why does downloading demos take so long??
Apr 13, 2013
No offense, but its your download speed. I have a 20 mb download speed and downloaded borderlands 2 in way under an hour. Borderlands 2 is 5 gigabytes.
You may be able to call your ISP and have an option to get a faster speed package. Also, I have read that using a proxy on your ps3 will speed up downloads, but I have never set up a proxy on my ps3, so I cant tell you how you can do it. I am sure if you google it you can find out how.
Re: why does downloading demos take so long??
[ Edited ]
Apr 14, 2013
ok so its my download speed. during the download i counted my download speed on the ps3 to be at about 1 megabyte every 12 seconds im assuming that's bad considering how slow it takes. so u think i should get a faster internet connection by contacting my provider... umm speed package, yes? and i assume you have to pay a little more for fast internet? thanks for answering, i figured it was my internet speed because my computer also takes a long time to download games. once i get the speed package i should be able to download faster? thanks man!
edit: i just took a speed test online on my laptop and it says my ping is 361ms, download speed: 0.15mbps, upload speed: 0.21mbps
im guessing this is slow as hell so it reflects on my ps3 downloads as well? ok i just looked at at&t internet packages and will it suffice if i buy the package for casual usage ( at&t Pro) like around 38$ with 3megabits per second? will this suffice for downloading demos and full games on ps3?