Reply
Topic Options
Mark Topic as New

Mark Topic as Read

Float this Topic for Current User

Bookmark

Subscribe
Highlighted
5 replies 93 views Edited Aug 12, 2011
I recently purchased a ps3 and have had nothing but problems with the psn. I have tried to add money to my wallet since I had my system and have ran into problems from the get go. iIt accepts my from of payment but will not let me add money. I called and they said since my credit card was linked to a po box it would not process. I called the credit card company and had my physical address put on the account. when I went to change it on my ps3 i was locked out for 24 hours. The next day the psn was down for maint. Today i got my card to accept. still unable to add money to wallet. have called the credit card company and they have approved all they trans the psn has sent but no money has been taken out. called ps3 and they said it was conjestion due to psn being down. I can do everything from watching netflix, download demos. I just cant buy anything. At this point I am so feed up I wish I had never gotten a ps3.
Aug 12, 2011
Are you buying, then stopped during the "add funds"? or
are you trying to "add funds" and buy stuff later?
Usually it's no problem spending money on PSN ;-)
Although I do have to admit I'm having problems registering one creditcard on two PS3s. Not sure if it's related to your problem.
Hope it works out for you. The PS3 works great when it works. And it usually does.
Though, I absolutely disgust the "PSN Pass Code", the new big feature ripping us users off!
..........................
Don't tolerate intolerance!
Aug 12, 2011
Annoying....
Well, as a last resort, pay with PSN cards ($20, $50 or how much you like), and use that payment method.
Hopefully, the problem with creditcards will be solved, eh.... soon?
..........................
Don't tolerate intolerance!
Umbrella Scientist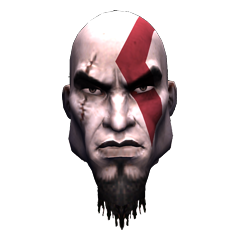 Registered: 12/08/2008
Offline
12347 posts
Aug 12, 2011
For all your effort you could walk into any gas station, pay $20, instantly get a $20 voucher and your PS3 would be stocked with cash.
I prefer PSN cards as you cant have your id stolen, and can only lose that $20 max in a worst case scenerio.
When PSN got hacked I had no fear, I actually dont even own a credit card and I'm oh so glad.
Anyone who says you need one in this world is wrong.
Sucks you have issues, but theres an easy solution for ya.
Na13-31 wrote:
Finally, the structure of my question is that you would have to disprove every possible outcome to be correct and I would just have to have one that would likely be beneficial. That's statistically in my favor by quite a bit.