Reply
Topic Options
Mark Topic as New

Mark Topic as Read

Float this Topic for Current User

Bookmark

Subscribe
Highlighted
lack of support from sony
4 replies 134 views Edited Aug 19, 2012
Last year between the 20th of september to the 25th of september, my playstation account was hacked, the username on the account was ross_x, i have over 100 euro worth of downloads, i made this account when i was under the age of 18 and for that reason i gave a false date of birth, i am now over the age of 18 and am i am really suprised by the lack of support sony has shown, i gave my details and my 2 most recent downloads to customer support and i was told that i would recieve and email from them with information about the account, this account has not been active in 10 month, i know this because i have made a new account since then, i hope somebody from sony actually see's this because then somebody can help or atleast somebody can help me with it, i would also like to add that the help provided by sony on the retrieval of my account was little to none. i rang sony about 2 weeks after my account was lost, this is when i gave them this information, that was 11 months ago and this has made me lose trust in sony and as a customer, i really am dissapointed as they did not get back to me
Re: lack of support from sony
Aug 19, 2012
If you were to contact them with you serial number for your PS3 that has had that account on it they would be able to help you more. Or if you have the serial number for the PS3 you created the account for, that would be best. When you say your account was "hacked" that can't really happen, what really happens is that if you give out your email and pw or they get ahold of that info, they "steal" the account. Techniclly you gave them access or something like that is what PS Tech Support told me.
If your account was a sub-account, the master account can change the information of it at the https://account.sonyentertainmentnetwork.com/login.action website under account / sub-account / and then can edit info.
Re: lack of support from sony
Aug 20, 2012
---

ross_x_2 wrote:


Last year between the 20th of september to the 25th of september, my playstation account was hacked, the username on the account was ross_x, i have over 100 euro worth of downloads, i made this account when i was under the age of 18 and for that reason i gave a false date of birth, i am now over the age of 18 and am i am really suprised by the lack of support sony has shown, i gave my details and my 2 most recent downloads to customer support and i was told that i would recieve and email from them with information about the account, this account has not been active in 10 month, i know this because i have made a new account since then, i hope somebody from sony actually see's this because then somebody can help or atleast somebody can help me with it, i would also like to add that the help provided by sony on the retrieval of my account was little to none. i rang sony about 2 weeks after my account was lost, this is when i gave them this information, that was 11 months ago and this has made me lose trust in sony and as a customer, i really am dissapointed as they did not get back to me

---
Welcome to the PlayStation Community for the USA!
There's a number of things I'd like to point out here:
1. you say your account was 'hacked', was it actually as you say "hacked" or was it that you gave your personal information/password to someone else in the hope of gaining something in return? I'm asking because it is actually very hard to "hack" a PS3 account unless that person has some information to begin with.
2. You also admit to lying about your age to obtain a Master Account, this is against the terms & conditions you agreed to when you signed up.
3. Unfortunate;y Sony employees neither read nor reply to any posts or questions on these Forums.
4. You speak of not trusting Sony, sorry if this sounds rude, but why should they when you have given Sony no reason to trust you, you lied to them.
If Sony customer service decides to help you i would count yourself very lucky.
Good luck to you!
Customer Service Available Mon-Fri 8am - 8pm
General Enquires - 1-800-345-SONY (7669)
Account & Billing Support -1-877-971-SONY (7669)

Live Chat Available Mon-Sat 6am-10pm PST & Sun 6am-8pm - LiveChat
Re: lack of support from sony
Aug 20, 2012
Has your e-mail been changed by the hackers?If not, you can change the password(if you remember the birthday date you put)and get your account back.
Uncharted Territory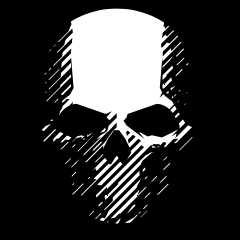 Registered: 06/06/2012
Offline
1392 posts