Reply
Topic Options
Mark Topic as New

Mark Topic as Read

Float this Topic to the Top

Bookmark

Subscribe
LA_ROGUE_BEATZ
Lombax Warrior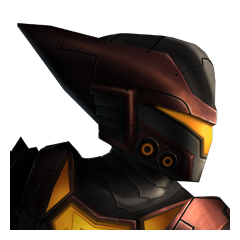 Registered: 02/07/2012
Offline
129 posts
Feb 20, 2012
Hello Owlsgrip,
I have moved this discussion into PlayStaion Network Support so that it has a better chance of getting seen and answered.
Continuing on from the questions that Conrad_Max asked:
- Do you experiene the lag as soon as you start to play or later?
- Can you tell which region you playing in when online? i.e. are you playing with other players in the US or playing with players outside of the US?
*~Rogue Beatz~*
Feb 20, 2012
owlsgrip21 wrote:

I have 2 playstations they both are online and keep getting lagged out while gaming online signal strength is 100%.
The signal strength, which is notoriously inaccurate on the PS3 to begin with, really has nothing to do with network lag anyway. The chances of the lag occurring on your local network are slim; unless your local network is very congested because you are using torrents, or streaming video, at the same time. Wireless signal strength is irrelevant in that case. It doesn't affect the bandwidth on the wired parts of the network, and even a 50% wireless connection is probably faster than your Internet connection. I'm more interested in how you are playing online with two consoles at the same time, using the same modem. If they are both using the same Internet IP address, which is normal if you are using the same modem; then the router has no way of knowing which console a particular UDP packet from the server is intended for. If it delivers the packet to the wrong console, and there is a 50-50 chance of that; the console won't process the packet correctly, the server will see that as excessive lag or glitching, and the console will be dropped. In general, if you want to play online with multiple PS3 consoles at the same time; you have to connect each console to a different broadband modem, or have a special Internet service that allows different devices on your home network to each have their own Internet IP address.
GKP
Feb 26, 2012
I'd have to agree with you on that one. Sounds like an IP address conflict if he can use two playstations simutaniously on one router, so he should try to assign them two different IP addresses. Also perhaps he should take his subscribed network speed into consideration.