Reply
Topic Options
Mark Topic as New

Mark Topic as Read

Float this Topic for Current User

Bookmark

Subscribe
Highlighted
Wi-Fi Connectivity Issue - "Fat" PS3 and Apple Time Capsule
5 replies 562 views Edited Jan 17, 2012
This is my first post in the forum- forgive me if I am posting in the wrong place.
I have a unique dilemma- I have two Playstation 3 consoles; one "slim" (purchased in 2010), one "fat" (purchased in 2009), and am attempting to connect both to an Apple Time Capsule w/ wi-fi (purchased December of 2011).
The Time Capsule is a new purchase- prior to using it, I used a simple 2Wire router that came with my internet service (AT&T). The 2Wire uses WEP security and both Playstations operated well with it. Moving to the Time Capsule with WPA security is one of many desired benefits.
I had followed the same wireless setup process for both Playstations (the fat and the slim) to connect to the Time Capsule and have been successful in connecting. My problem is that the Fat PS3 now is suffering from severely reduced download/upload rates, though the signal strength to the router is still showing at above 90%. When I switch back to the 2Wire router on WEP, the download/upload rates return to normal.
What's additionally interesting is that the Slim PS3 (which is more distant from the Time Capsule than the Fat PS3) is not suffering any of the data rate decrease as described above.
This leads me to draw the following conclusions:
I can successfully eliminate the Time Capsule as being the problem, as the Slim PS3 is operating flawlessly.
I can also eliminate any sort of interference as being the source of the problem with the Fat PS3, as switching over to the 2Wire router (which is next to the Time Capsule) resolves the issue.
Set-up process for wireless connection on both PS3's were identical ("easy" setup)
I have scoured the net for any guidance on this, but have always found that issues are more along a failure to connect or that slow connection is based on the ISP or Playstation Network (neither of which apply here, based on the above testing between the 2 PS3's). My questions are as follows:
Is there any difference in the PS3's (fat vs. slim) that might cause an issue with wireless connectivity?
Are there any reported issues with WPA and fat PS3s, and if so, how would this be resolved?
Are there any checks that I should make to further identify core isses, and how would I go about checking them?
Has anyone encountered a similar dilemma and devised a solution?
I am trying to keep both PS3s on the same network and I would prefer that to be the Time Capsule- I like the additional security (WPA2), the ease of a single router as an access point, and am also looking to stream media across the network as well. Based on my inability to find anything out about this described issue on the web, I can only assume this is relatively unique- anything that anyone can provide in way of guidance would be very appreciated. Thanks, all!
potatobreath
Treasure Hunter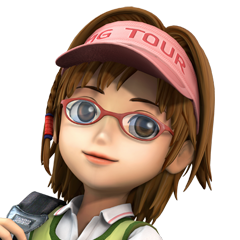 Registered: 12/16/2008
Offline
7785 posts
Re: Wi-Fi Connectivity Issue - "Fat" PS3 and Apple Time Capsule
Jan 17, 2012
Re: Wi-Fi Connectivity Issue - "Fat" PS3 and Apple Time Capsule
Jan 17, 2012
Thanks for the inquiry- I did ensure updated software upon install a couple of weeks ago . I will certainly verify and respond back if I am in error (I'm away from my home setup at current). I very much appreciate the link to the release notes- thanks!
Re: Wi-Fi Connectivity Issue - "Fat" PS3 and Apple Time Capsule
Jan 18, 2012
Follow up- I have confirmed that my firmware is up to date on the Time Capsule (7.6). I did reload the update and restarted the Time Capsule and tested the Fat PS3 again. The test came back the same as it has been- able to connect to the wifi network (identify an IP, sign into the Playstation Network), but the speed test timed out due to poor connectivity. It was a good direction to double check, but the issue still remains. Any further suggestions would be very appreciated- thanks!
potatobreath
Treasure Hunter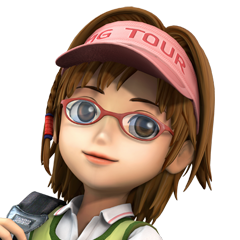 Registered: 12/16/2008
Offline
7785 posts
Re: Wi-Fi Connectivity Issue - "Fat" PS3 and Apple Time Capsule
Jan 18, 2012
Try changing the wireless channel on your Time Capsule. The fat PS3 may be having interference at the current frequency.
If you have a Mac laptop, try bringing it near the old PS3 and running iStumbler to check for nearby access points. Use it to determine the least occupied wireless channel to try on the Time Capsule.
Re: Wi-Fi Connectivity Issue - "Fat" PS3 and Apple Time Capsule
Jan 18, 2012
I've tried several channels on the 2.4ghz frequency (range 1-11), and while there have been some initial glimmers of hope, I can't get consistent consistent quality behavior.
To confirm that I'm doing this correctly, I'm going into Airport Utility, and in the "wireless" tab of Airport, I'm setting the Channel Selection drop-down to "Manual", then clicking edit and selecting my 2.4ghz channel and updating the Time Capsule router with each switch.
In keeping with sharing those router settings, I do have the radio mode set to "Automatic" (currently reading 802.11a/n - 802.11b/g/n); Multicast rate is set to "low", wide channel is selected. If there are any other settings that would be helpful, I'll be happy to share.
Also, if there are settings in the PS3 that I should check to ensure everything is on the up and up, just point me in the right direction- thanks and thanks!