Reply
Topic Options
Mark Topic as New

Mark Topic as Read

Float this Topic for Current User

Bookmark

Subscribe
Highlighted
Why can't I sell my psn account?
[ Edited ]
11 replies 8690 views Edited Jun 11, 2013
I already sold my ps3 I want my psn account gone to. I mean I bought the games/add-on on it sony didn't have anything to do with me buying the games/add on on my account so why aren't I allowed to sell it? I just wanna start a fresh new psn once I get ps4 because the name for my psn is really starting to annoy me. As people don't get I made that account once I was 17 so I wasn't thinking straight of what I wanted to make the user name.
If sony would let me change my user name I don't need to sell it. I just want to change my user name that is why I want to sell my psn id and make new one later on.
Re: Why can't I sell my psn account?
Jun 11, 2013
because you can't.

its in violations of Sony Terms of Service.

And, you can't change your account name for money.... this isn't Xbox live
Furiously Chaosing
Re: Why can't I sell my psn account?
Jun 11, 2013
I know I can't that is why I am asking why I can't sell my account. I mean sony doesn't waste money or anything for me to open an account. I am the one who is wasting money on my psn account so shouldn't I have the rights to sell it?
You know the PS4 is going to make you open a psplus membership to play multiplayer just like xbox live?
Re: Why can't I sell my psn account?
Jun 22, 2013
You can do whatever you want with your account. It doesn't belong to Sony, it belongs to you, along with your games, movies or whatever else you may have.
Uncharted Territory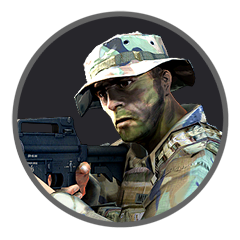 Registered: 10/25/2007
Offline
1799 posts
Re: Why can't I sell my psn account?
Jun 22, 2013
Umm, in your first sentence you said you sold it. Then you said if you were able to change your user name you would'nt sell it.
So do you still have it or no?
In any case you can setup new accounts on the ps3 you may still have.Not exactly sure how many you can do,I have 4 as of now.
On the far left on xmb choose create new user then follow each step then pick whatever screen name you want.
NOTE: You will need another email to do this.
Re: Why can't I sell my psn account?
Jun 22, 2013
You can't sell your PSN account, because Sony never sold it to you in the first place, so you don't own it. Sony owns the account. It is just allowing you to use it because it feels like it. The terms and conditions document that you agreed to when you created your account explicitly states that you don't own the account, and that you have no right to transfer it. If you can get someone to pay you for it, then fine; but it is basically the same as selling them the Brooklyn Bridge. Someone can pay you for the PSN account, but Sony will never recognize him as the rightful owner. He will just be impersonating you. To do that long term, he will need to know the date-of-birth and security question answer that was registered with the account.
GKP