Reply
Topic Options
Mark Topic as New

Mark Topic as Read

Float this Topic to the Top

Bookmark

Subscribe
Highlighted
Re: WHEN IT COMES BACK ON ( HOPEFULLY)
Re: WHEN IT COMES BACK ON ( HOPEFULLY)
SPARTAN-1337 wrote:

I just bought Mortal Kombat and I'm very angry that I can't enjoy the online or redeem my pre-order bonus for it. The online service needs to be brought back up quickly.

"All men dream, but not equally." -Nathan Drake/TE Lawrence
Uncharted 3: Drake's Deception - COMING 11/1/2011

This, but.. as much as I hate offline single player game modes, I don't see the point in playing them during this outage, because no trophy information will be recorded to the server. The ultimate YAY, AWWW.
ShadowHeartJayC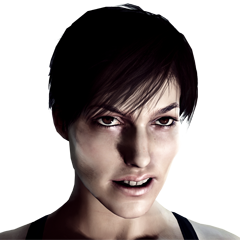 Offline
Re: WHEN IT COMES BACK ON ( HOPEFULLY)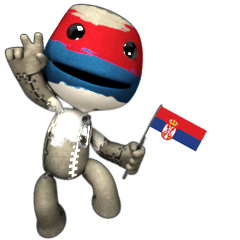 Offline
Re: WHEN IT COMES BACK ON ( HOPEFULLY)
I dont like the people that are demanding Sony to intigrate new features.... I doubt cross-game chatting or whatever XBL offers, is what Sony's focusing on right now.. .We tend to forget THIS IS A FREE SERVICE... Sony, in no way, is obligated to even provide us with PSN... They arent even obligated to bring PSN back to what it was, before the crash.. They're doing this, for US.. We're entitled to nothing... I am not taking the side of Sony or against Sony... I am just stating logic here.. If you want live streaming videos/music on Home, or cross game chatting, then PAY for it.. Sony is giving you something for free, to be a playstation owner.. Both their competitions charge to connect to networks to game (XBL and PC).. Sony owes you nothing, because you bought stuff on PSN.. You bought those items, and have enjoyed those items, per the TOS...
I have also been a part of XBL since the start, and for those who constantly go on about XBL....XBL has been down 2 times, since its start... Both due to hackers.. 1 for 11 days, and 1 for 7 days... XBL, about 2 almost 3 years ago, had a massive outbreak of personal accounts getting hacked through the XBL Forums.. Granted, they did pay restitution to those who got their accounts hacked, to the tune of a 1,600 XBL point card.. but thats because YOU PAY FOR XBL...I know this, because my adopted brother's account was one that was hacked..
No service is perfect, I am sorry.. XBL or PSN... You need to think about things from a greatful perspective... Can you imagine PAYING for XBL and having it down for 11 or 7 days?? Sony gives you the option, to connect to other people, around the world, for free, to share something all 3 parties are passionate about... Gaming... They give you the chance to socialize with people you'd possibly never meet, walking down the street, FOR FREE... So, its been 5 days without it, chances are, when it does come back, it will be awesome.. I remember a song from the 80s... "Dont know what you go, til its gone" xD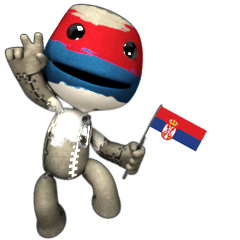 Offline
Re: WHEN IT COMES BACK ON ( HOPEFULLY)
Playstation + is just an ENHANCING feature... Its like those Coupon books called "Entertainment"... Just because you buy the book, doesnt mean all the places accept the coupons.. When you pay for PS+, it says in the very beginning "This service does not provide you with dedicated servers"... Which means, you're paying for : exclusive downloadable content, getting betas first, exclusive betas, 60 minute demos, discounts on many games, free games, and various other items for free.. So, honestly, Plus members are entitled to nothing, SINCE they can still play the games for free, that Sony has provided to them, via Plus... Also, distrubution of items provided from Plus has not been disrupted.. Also, there is no sales, that are available, that have ended since the shut down.. So people with Plus, have no ground to ask for anything in restitution.
Now.... People who have suffered a disruption in service of: Netflix, Hulu, MLB, or Qroicity, to which you're required connection to PSN to use its service, are entitled to restitution.. but lets do some addition here: Both Netflix and Hulu are $8.00/month for instant streaming... So, lets take $8.00 and divide that by 30 days.. $8.00 divided by 30 = .26 cents.. Okay.... now its day 5 of shutdown...so lets take $0.26 x 5= $1.33... So you'd get $1.33 for disruption of your service, for 5 days.. So, people are having this entire outrage over $1.33 at this point...Thats what?!? 2 items on Home? MAYBE an avatar on PSN? Most people who have PS3s generally are electronically inclined in other areas... Droid phones, Computers/Laptops, etc... Hulu plus AND Netflix both offer Apps for their services, in which you can use netflix and hulu..and you can always instantly stream using your PC/Mac..
Hopefully that spelled out things a little more to people, to show how its really not worth fighting over.. We've not suffered any server injustice.. Just a little bit of gaming time disruption... I remember a time where there was no online gaming... when you had to use cartredges, not discs.. It was just the same, as it is today.. You just cant scream profanities at invisible people.. You're more likely to get socked if you screamed them... Since the person you're playing against, is sitting right next to you