Reply
Topic Options
Mark Topic as New

Mark Topic as Read

Float this Topic for Current User

Bookmark

Subscribe
Highlighted
WARNING! Playstation+ Subscriptions
2 replies 2018 views Edited Nov 17, 2011
For all PS3 owners, this is a warning.
If you accidently forget to remove your automatically oped in credit card renewal for Playstation Plus, and then sell your PS3, you will not get a refund. I did just that. I sold my PS3 about a month ago. Then I noticed a charge on my bank account for $17.99 charged to Playstaiton Network. I called support and was told that they had no idea what I was talking about, that if I deactivated the PlayStation then there should be no further charges. He was wrong. PlayStation charged me for a service on a device that I deactivated and sold. He did walk me through how to remove my credit-card information from the website, and that was easy. But the website was in my face again wanting more payment methods and asking me to add a credit card again. I had to go as far as to select another menu item just to escape the prompts. I thought Microsoft was the money-hungry people?
So this is the kicker, when I asked about getting the $17.99 back, the man on the phone said that I could just dispute it with my bank. DISPUTE IT WITH MY BANK!? Why would we bring another financial institution into this? Just refund my money...right? Wrong. He said that he would submit the request to a "team of people" who deal with refunds. It could take 8 to 10 days for them to get back to me.
So 5 days later, I get an email with the following text:
Dear RYAN,
Thank you for your recent call to Sony Computer Entertainment America (SCEA) Consumer Services.
We are unable to process your request for a refund on the PlayStation® Network.
According to our Terms of Service, all sales are final.
For more information please check the Terms of Service and User Agreement.
If you have questions, please contact a PlayStation® specialist at (866) 286-5123.
We are available Monday through Friday, 8:00 a.m. until 5:30 p.m., Pacific Time.
Please reference your Service Request number when you call for immediate assistance.
According to their terms of service, all sales are final.
They even bolded it in case I can't read too good.
So this brings me to a few statements:
1. The bozo that took my call in the first place must not be educated on the TOS or was too chicken to tell me that all sales were final.
2. Making "all sales final" means that they can screw up and not have financial reprocussions.
3. This is the worse customer service I have ever gotten in my life, even when AT&T first became a cellular provider.
I had explained to the guy on the phone that I did not want to dispute it with my bank, because he said this would ban my account. Well I guess they forgot to ban me from the message boards huh? Why would I want my PS3 account banned when I had plans on purchasing another, newer, bigger PS3 in the very near future? I wanted to use my same account login and handle. Well, I guess you'll have to go ahead and ban my account now PlayStation Network people... because I DID dispute it the same day I called your sorry customer support. I knew better and I didn't want you to have my money for any longer than you needed to.
So thanks for nothing, I'm never going back to PlayStation ever again. And I have been with Playstation since day 1. Litterally. I bought the first PSone in 1994 and got the PS2, and PS3 on release day both times. I have been faithful, and have spent a lot of money with Sony for gaming systems, and televisions alike. And this is how you treat me? I...no, we... are all just numbers. If its going to cost PlayStation $, we can all go screw ourselves. That's just how the cookie crumbles in corporate America I guess. So I hope you all don't have the same kind of bad experience as I do. And may Sony be bought out by Apple.
Goodriddance, and Goodnight.
A Loyal Xbox 360 Owner
Re: WARNING! Playstation+ Subscriptions
Nov 17, 2011
I wonder how long this will stay here before Sony deletes it.
And if they do, I'm going to bigger websites and posting the same...exact...story. So try me.
potatobreath
Treasure Hunter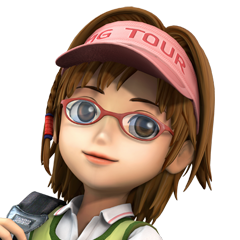 Registered: 12/16/2008
Offline
7785 posts
Re: WARNING! Playstation+ Subscriptions
Nov 17, 2011