Reply
Topic Options
Mark Topic as New

Mark Topic as Read

Float this Topic for Current User

Bookmark

Subscribe
Highlighted
27 replies 6080 views Edited Mar 20, 2013
So I have received that message for about 2 hours now tonight. Are there servers down currently? I went to the link and it still said servers are up and a few of my friends have not had any issues and are currently online playing.
Re: Undergoing Maintenance
Mar 20, 2013
Going through the same crap with my friend right now. I can sign on my PS3, he cannot sign on via his. Same house, same IP address. I have a fat PS3, he has a slim. Very weird; he finally at one point got a message stating that PSN is undergoing maintenance.
He just attempted to sign on via my PS3; same problem, while I am still able to sign on without any issues. At first I was thinking it had to do with the consoles, but apparently it has to do with a player's account.
Very frustrating with tonight being the start of the Defiance beta.
Re: Undergoing Maintenance
Mar 20, 2013
im having the same issue on my main account but not on my secondary one and i use them both on the same PS3. Sony wants us to go out buy all their crap but they cant even keep it working properly. Way to go Sony. Cant wait to see the major failure the PS4 is gonna be when that comes out. Right now as it stands my PS3 is currently an expensive weight so there wont be a need for me to rush out and buy a PS4 since that will be an even more expensive paper weight and i dont need twp paper weights.
Re: Undergoing Maintenance
Mar 20, 2013
I'm having the same problem on my main account. Not sure what the deal is I can sign into this one just fine and my friend on the other side of town can sign into his but can't sign in to mine so it's definitely an account problem. Hope this isn't one of those things they make us go through a million loops to fix, I'm not tech savvy enough for all that.

Kind of annoying to because I wanted to try out the new Defiance beta tonight.
Re: Undergoing Maintenance
Mar 20, 2013
something tells me that sony got hacked again so they closed all the affected accounts until they could fix the issue. Since they arent telling us what the issue is or whether or not they are working hard to fix the problem what else can i assume besides sony getting hacked. not like this would be the first time sony got hacked and tried to keep quiet about it
the_original_se
VP of Gaming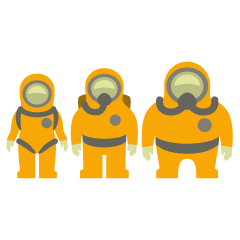 Registered: 12/28/2006
Offline
34149 posts